Category: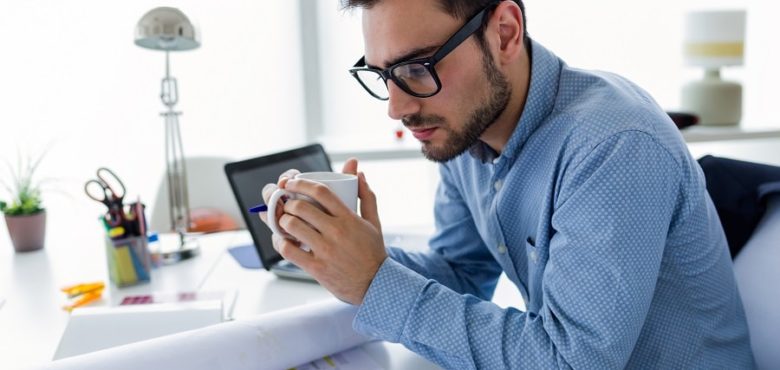 Be More Professional When Running Your Own Business With These Tips
Building a business often means starting from scratch. You won't have an IT department to help you with your email and you also won't have a design guru who can help you to make a logo. On top of this, you may not have a writer who can help you with your website copy either. All of this can make it very difficult for you to get things going, and in some instances, it may even affect how professional you appear as well.
If you want to stop this from having an impact on your business then there are a few things that you can do to try and benefit yourself.
Get a Dedicated Phone Number
It's so important that you have a dedicated phone number for your business. This gives you the chance to share your contact details without having to give out your private phone number. On top of that, it also means that you won't end up answering a call with an unprofessional tone. If you want to go ahead with this then it is entirely possible for you to go down the old-fashioned route and get a dedicated line for your business. This could be cheaper and it might even be more professional too. If you don't want to do this then you could even invest in a toll-free number.  This will give you the chance to set up a call branch, so that your customers are directed throughout the process.
Get a PO Box
Now is the time to split the personal from the professional. If you have a PO box then this will help you to set up a mailing address for your suppliers and you won't have to give out your personal address either. On top of this, you can have the confidence knowing that your mail is safe and that it is not sat on your doorstep in the rain. If you want to take things to that next level then you may want to invest in a mailbox service. This will give you a street address as opposed to a PO box. This means that you will get a package delivered to a professional location, 24 hours a day.
Look the Part
If you want to really stand out when running your own business then you need to look the part. Invest in some good custom dress socks and also make sure that you get a good suit as well. Sure, you might not plan on meeting up with too many people right now, but eventually you will want to go to networking conferences and you will also want to try and talk with clients at trade shows. Looking the part will make your business appear way more professional and it will also reflect the way that you feel about your company.
Get a Domain Name
You really do need to have a quick and memorable way for people to find you. A lot of services can give you a domain name for free whenever you sign up with them but the problem with this is that your URL will be long, wordy and impersonal. This may work if you want to get your business up and running in a very short space of time, but at the end of the day, you'll want to get a private domain name as soon as you can. When choosing your name, keep it short. When you do, you will soon find that people remember you more and this makes it easier for them to find you. If you think that spelling certain names wrong makes you appear trendy then this is fine, but try and remember that if you do this with your domain name, then people might find it hard to connect with you on the internet.
Get an SSL
It's so important that you get a private SSL. You need to be using an SSL on any pages that transmit personal information. If you don't then you may end up putting your customers at risk. On top of this, an SSL will mean that your domain stays the same on all of your secure pages. Branding is everything when you run your own business, so try and keep this in mind if you can.
Setup a Business Account
Having a Gmail account might seem fine if you want to send an email to your friends or even your family, but if you are talking to your customers then you'll want to appear as professional as possible. You will also want to appear consistent too. If you want to accomplish this then you need to go through a reliable email provider. When you do, they can then give you a custom email that reflects the domain name and branding of your company.
Order Some Business Cards
You may think that the best way for you to reach your customers would be for you to go online and connect with them this way. This is fine, but at the end of the day, you also have to make sure that you connect with them on a physical level as well. A business card is the best way for you to do this, because it gives you the chance to make a solid first impression and it also gives your customer the chance to connect with you at a later date. Sure, making your business cards yourself might seem like a good idea but if you can go through a professional service then you'll be way better off. After all, you won't have to buy the card, ink or printer, and the end-result will be way more professional too.
About Us Page
Your About Us page is a fantastic way for you to show your customers who you really are. Tell them how you started your business and also mention what you stand for. This will give your customers the window they need to see your business on a personal and relatable level, not to mention that it gives your site more structure. All of this will come together to make your site appear more professional.