Category: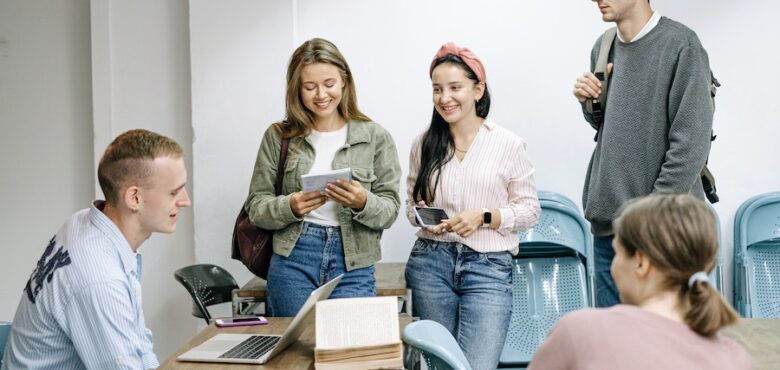 How to Start a Business While at University
It's never too early to start planning for your future. If you're a university student and want to start your own business, now is the time to do it! This blog post will discuss some of the best ways to get started.
Decide on a Business Idea
The first step is to come up with a business idea. What are you passionate about? What do you want to achieve? Once you have a clear idea of what you want to do, research the market and your potential customers. This will help you validate your idea and make sure there is a demand for your product or service.
Write a Business Plan
Once you have a great business idea, it's time to start putting together a business plan. This document will outline your business goals, strategies, and how you plan on achieving them. Creating a detailed business plan will force you to think through every aspect of your business, and it will be essential when seeking funding from investors or banks.
Get Your Tax in Order
All businesses need to be registered with the IRS and obtain a tax identification number. This is something you can do yourself, or you can hire an accountant to help you. Once you have your tax situation sorted out, make sure you stay on top of your filings and payments to avoid any penalties. This Tax Law Advocates article will give you more information on making sure your tax affairs are in order.
Find Funding
Starting a business takes money, so you'll need to find some funding sources. If you're still in school, you may be able to get a loan from the government or your university. 
Register Your Business
Once you've decided on a business structure, you'll need to register your company with the state where you plan on doing business. This will usually involve filing some paperwork and paying a fee. You may also need to obtain a local business license, depending on the type of business you're running.
Build Your Brand
Your brand is what sets you apart from your competition. It's how you'll be known in the marketplace, so it's important to take some time to develop a strong branding strategy. This includes everything from your logo and website design to your company values and culture.
Promote Your Business
Now that your business is up and running, it's time to start promoting it. There are a number of ways to do this, including online marketing, PR, and advertising. Figure out which channels will work best for your business and start spreading the word about what you have to offer.
Stay Organized
As your business grows, it will become more complex, and there will be more moving parts. That's why it's important to stay organized and keep track of all the different aspects of your business. This includes everything from finances and inventory to customers and employees.
Hire a Team
At some point, you're going to need help to grow your business. That's when it's time to start building a team of talented individuals who can help you achieve your goals. When hiring, make sure you look for people who share your values and who are as passionate about your business as you are.
Keep Learning
The world of business is constantly changing, so it's important to keep learning and keeping up with the latest trends. Read books, listen to podcasts, and attend industry events. The more you know, the better equipped you'll be to grow your business.
Balance Your Time
Running a business is a full-time job, but that doesn't mean you should work all the time. It's important to find a healthy balance between work and life. Make sure you take some time for yourself and your loved ones.
Making time for your studies can be tricky, but it's important to find a balance between your business and your academics. Make sure you set aside sometime each week to focus on your classes and get good grades.
Outsource Where You Can
As your business grows, there will be certain tasks that you won't have time for. That's when it's helpful to outsource to other businesses or freelancers. This can free up your time so you can focus on more important things, like growing your business.
Be Patient
Starting a business takes time, so don't expect overnight success. Be patient and focus on building a strong foundation for your business. If you're persistent and put in the work, eventually, you'll start to see results.
These are some things to keep in mind when starting a business while at university. It's important to find a balance between your academics and your business and to be patient as you grow your company. If you follow these tips, you'll be on your way to success.