Category: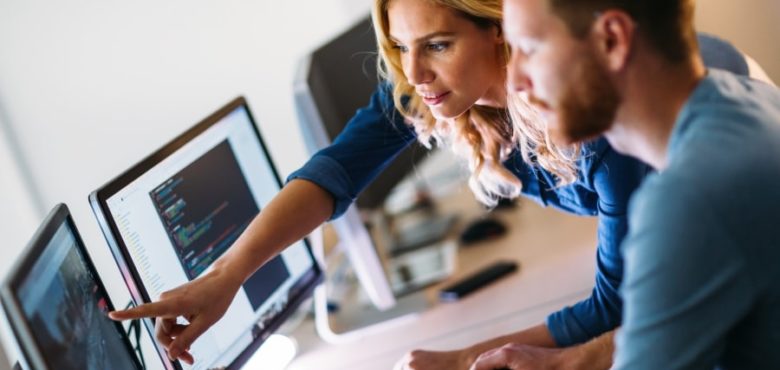 Software Tools All Wildly Successful Enterprises Use
The commonalities between successful enterprises aren't always clear. Sometimes, what makes one company profitable and another go out of business is a complete mystery. The traditional explanatory factors don't always help.
It turns out though, that some readily identifiable components seem to feature in the success of practically every modern startup in 2020. And one of those is having a highly efficient software stack. Firms that embrace digital technologies tend to be able to get so much more done with fewer people.
In this post, we take a look at some of the software tools all wildly successful enterprises use. If you're not sure how to get there, just ask a manage IT provider for more information.
Competitive Research Tools
SEMrush might have a somewhat unfortunate name, but there's no denying that this tool is fundamental for anyone wanting to set up a killer business in this day and age.
SEMrush is valuable because it shows you the precise strategies your rivals are using to rank high in search engine page results. You can see things like the sites that link to them, domain authority, and the amount of organic traffic they get each month. You can also determine whether their links are kosher or not.
Website Builders
Website builders might not be as popular as general-purpose platforms, such as WordPress, but they do offer advantages for certain types of business. The main benefit is the reduced cost. It hardly costs a thing to get set up with platforms like Wix. And once you're up and running, there are innumerable add-ons you can use to add functionality without any knowledge of programming.
CRM Tools
CRM tools, for those of you who don't know, are simple pieces of software that you can use to track your customers and retain information about your leads.
The average company has thousands of customers and reps can't hold information on each of them in their minds. For that reason, many companies use customer relationship management (CRM) tools to do the job for them. These usually work over the cloud, meaning that anyone in your organization can use them at a given time. And they allow you to provide genuine cross-channel support, without getting your wires crossed. Just remember to enter customer details accurately, and you're done.
Email Marketing Tools
Email marketing remains the highest-ROI form of digital marketing. Unlike videos, it's essentially free to produce. And once you have a listen of email addresses, you're free to spam your customers day and night until they relent.
Email marketing tools take a lot of the hassle out of this form of marketing. They allow you to send mail in batches while bypassing any spam filters on the server end.
Storage Tools
Lastly, many companies use storage tools that make it easy to backup any files they aren't using right now. Systems like this help to protect against data loss. If there's a breach, firms simply return to the last saved version of their data and carry on from there.