Category: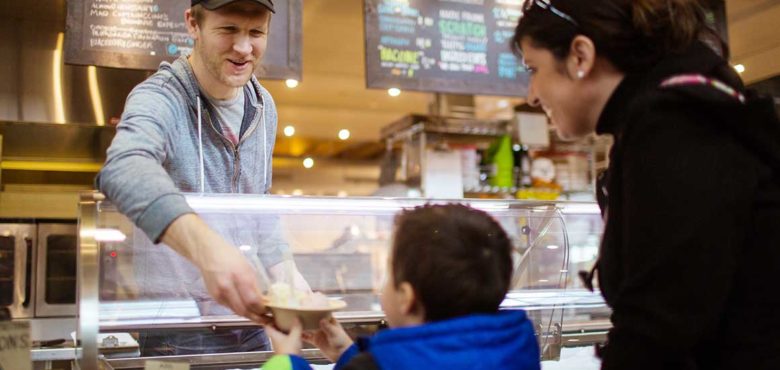 Make Customer Service Easier Than Ever for Small Business
In this digital era, running a small business is not a small task. It's very important to implement proper business strategies and to provide seamless and best customer service in order to stand out among the competition.
Needless to say that trying to compete with large enterprises or corporations in terms of pricing is fighting for a losing battle. You can only differentiate yourself from larger competitors by offering an excellent customer service. The growth of your business entirely depends on how you provide customer service, your attitude towards your customer and how you put customer service at the heart of your business strategy.
In this article, I have shared few tips on how you can improve customer service and effectively manage your small business.
Build Rapport with Your Customers
As you are a small business owner, you have a real chance to personalize your customer experience. Regularly reaching out the customers and making interactions with them will make your customers feel valued.
In order to offer exceptional customer service, it is very important that you know your customer. Micah Soloman, a customer service agent and an author of 'High-tech high-touch customer service' mentions in his book, customers need and desire change all the time. So it is very important to understand customer needs and preferences. By learning who your customers are and what are their needs you'll be able to deliver tailored products and services that work for them.
Be Present on Every Level
In todays' fast paced and digitally transforming world; a business needs to be present on every level to offer an exceptional customer support to its customers to successfully build long lasting relationships.
Having presence on all touch points of customer support will be the only way to differentiate your business and to create a positive impact on your customers.
Email: It is still one of the most used customer service channels. Around 46% of users use emails to get in touch with you.  This is the simplest and easiest way of building instant rapport with your customer base.
Social Media: This is an excellent way to get in touch with your customers and to grow your business. Stats show that the business who use social networks as customer support channels have 15% lower churn rates than the ones' who don't.
Self-service Knowledge Base: The self-service knowledge base is extremely useful to help and guide your customers, without being present for their assistance. With the help of this, your customers will get to know you better.
Voice or Live Chat: Voice support is considered as the fastest means of communication between your business and customers. Similarly, stats shows that 44% of customers say that having a live chat support during an online purchase develops a trust and builds a strong relationship with the service providers.
Co-browsing: This is the best way to provide enhanced customer experience.  Co-browse solutions help your customers to better understand your website, products and sales process.  This tool is mainly used to interact with customers by using customers' web browser. Co-browsing can be easily integrated with screen sharing, live chat or video chat allowing you and your client to be on the same screen.
Keep Your Promises
This is the most important and simplest way of providing great customer service and in retaining customers. Extravagant promotions and promises will no doubt attract customers, but it will create a negative impact and will destroy everything if you will not be able to keep promises. Provide the services you promised you will provide in your correspondence and in your marketing.
Understand the Value of Customer Retention
For the growth of your small business it is important to add new customers but at the same time make sure to keep in mind the value of retention. Kissmetrics states that it is 7x more expensive to get new customers than to retain existing ones. By implementing proper strategies and plans, and by offering great customer support to the customers at every stage, you'll be able to retain more number of customers.
Don't Be Afraid to Ask for Feedback
Customer feedback gives an insight into what is working well about your product or service and what should be done to improve your business. It will help to know your customers/clients and their needs more profoundly.  It is important to take follow-up on every complaint, and let them share any kind of suggestions or feedback they might have.  Customers' opinions help you ensure that the end product will actually meet their expectations, solve their problems and fulfill their needs.
Wrap Up
For small business, it's often challenging to cut through the noise. By offering an exceptional customer service, you can differentiate your product and build a loyal customer base.  By focusing on these 5 areas and implementing the right strategies I am sure you'll be rewarded with credible reputation and long-term growth of your business.