Category: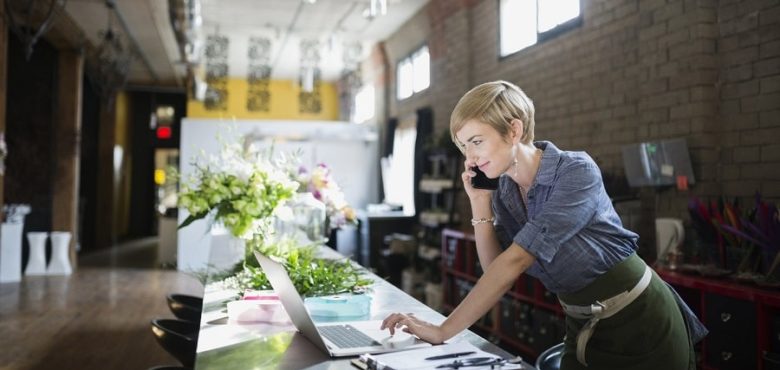 Everything Your Small Business Needs to Know About Data
Data is everywhere – you can't escape it. Regardless of what field your small business is in, you will be surrounded by data that helps you run your organization. The world depends on data; it's how we learn new things and predict current trends. But what does all of this mean for your small business?
If you're new to this sort of thing, then the concept of data can be very overwhelming. To help you out, here are some of the key terms you should be aware of, and what they mean for small business owners.
Data Collection
We'll start with an easy one, data collection. Effectively, this refers to how you collect data that your business can then look at and use in so many different ways. It's vital as this is how you learn more about your customers, the industry you work in, current buying trends, etc. Your company should focus on using multiple ways to collect as much data as you need. Here, you're armed with information that can be used to push your business in the right direction and figure out the best ways of making money.
Data Analysis
After data collection, you move into data analysis. This is where you get all of the information you collected and compare it with one another. There are loads of programs for data analysis that let you look for connections between data sets, allowing you to spot noteworthy patterns. It's very much an investigative procedure as you're trying to figure out how everything links and if anything keeps standing out. This is commonly used when analyzing customer behavioral patterns, but it's also vital when dealing with security measures and trying to detect any potential breaches.
Data Connection
While you absolutely need to collect all of the data that is available to your business and of course analyze it for your business, there is a step you can take to make this process easier. Ultimately all businesses want to be able to reach out to their target audience better. Be it more cost-effectively, quicker, or even getting the message across in a more powerful way. Businesses then want to retain the client base that they have, loyal custom can be the foundation for the success of any business. Next, a business will want to undertake accurate business forecasting, which can hopefully predict growth. Businesses need to know what has worked in terms of audience reach and client retention and what hasn't. It needs to know if time and money are being deployed in the right places and if not how it can be fixed. However, collecting all of this data from various different applications and outlets can be laborious and time-consuming. Businesses will be familiar with spreadsheets and lengthy reports containing well-thought-out graphs and pie charts. All of which are used as metrics to analyze the collected data and point out what it means for the business. There are however programs such as vertify.com that can do this for you. Software such as this will connect all of the data you collect and bring it together into one place using sophisticated AI. Once connected it will be able to analyze the connected data to help you, the business, achieve better targeting, retention, and importantly growth.
Data Security
Speaking of which, you also need to be aware of data security. This is all about putting measures in place to keep your business secure. Or, more specifically, you keep all of the precious data you've collected as safe as possible. You have to implement lots of different security measures to keep out threats from both outside and inside your business. This is sometimes called Data Protection, and you have to make it clear to all of your customers – or anyone that visits your website – that you've taken steps to ensure their data gets protected.
Data Storage
Lastly, we have data storage. We started with a straightforward one, and we'll end with one too. Data storage simply refers to how your business will store all of the data that you're collecting and analyzing. Obviously, the data storage methods you choose will have a role in protecting this data as well. So, it ties everything together very nicely. It's crucial that you explore various data storage ideas to keep all of this information safe, secure, and backed up. Is it wise to carry all your business and customer data on a USB? No! It can easily be lost, meaning you've lost so much sensitive information.
Hopefully, these key terms have helped you understand what data means for your business, and how you need to approach it. Regardless of how small your business is, you will need to think about data – and how you use it – almost every single day.