Category: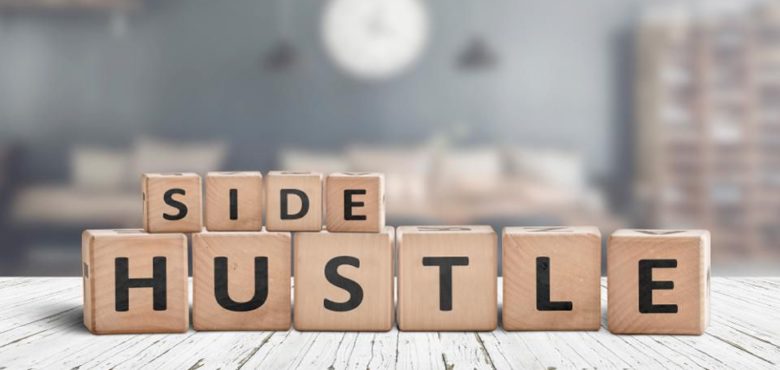 5 Side Hustle Ideas to Become Your Own Boss in 2021
In 2021, there is certainly no shortage of side hustle options – and more alternatives are coming up as more Americans decide to supplement their income. No matter what your passion or skills are, there is something you can do to expand your income streams while satisfying your interests. So, you can become a childcare professional, pet sitter, gardener, or delivery driver.
However, for professionals, it can be difficult to combine the responsibility of a side hustle and the ones of a full-time job. Here are five side hustle ideas that can help you earn money without impacting your career or work schedule – find out how to become your own boss below.
Social Media Marketing Manager
Building a side hustle can be challenging – especially if you are unsure about selling your skills and your products. However, tapping into some industries can help you increase your chances of a successful project. One of these is digital marketing!
The digital marketing industry is growing exponentially, and always more business owners and entrepreneurs rely on digital marketing services to grow their companies. So, if you love spending time on social media and you have a grasp of marketing principles, you might consider signing up for a training course and start sharing your skills.
Personal Trainer
The wellness and fitness industry is in full swing. So, if you wish to combine a money-making activity with your passion for fitness, you should consider investing in a personal trainer or group exercise certification.
Becoming a fitness coach and specializing in a certain activity can help you become your own boss, benefit from a flexible work schedule, and tap into unlimited earning potentials. And, of course, it can help you make your lifestyle more dynamic and less sedentary – certainly a win-win if you wish to give your life a healthy twist!
Freelancing
Freelancing means that you can work in a wide range of industries and sectors. Whether you are into video editing, copywriting, creating voice-overs, proofreading, or translating, you can make the most of the skills you have learned through your work experience. When freelancing, you can set your own hourly rate and work schedule, so that you can manage the workflow in a way that best suits your needs.
Sell Your Crafts
If you have always loved to create things with your hands, selling your own crafts will barely feel like a chore! And, depending on what you are creating, you can significantly expand your current income.
Whether you are selling handmade products, online services, vintage items, or art, you can find the right platform to turn your passion into a profitable activity. For example, you might consider creating an Etsy store or Cratejoy account. Alternatively, you can launch your own eCommerce website with a small budget!
Online Tutor
The online tutoring industry is set to grow by 15% each year over the next seven years – which positions it among the fastest-growing sectors worldwide. If you are an expert in a certain skill or you have teaching experience, you might consider becoming an online tutor. Depending on what you wish to teach, you can find the right platform to teach languages, DIY, or even create your own course.