Category: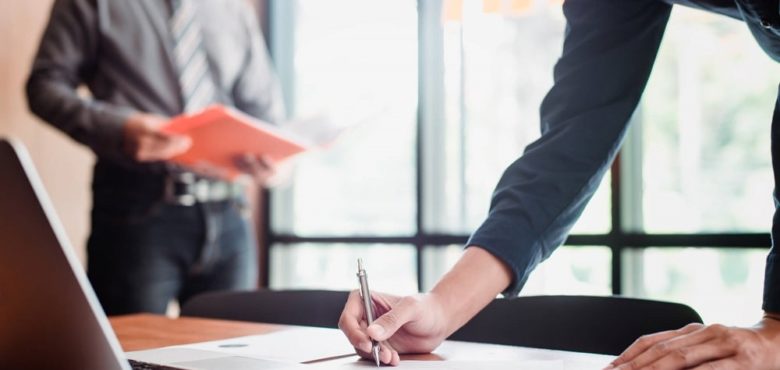 The Skills and Education You Need for a Job in Finance
Contrary to popular belief, the financial industry incorporates a wide range of careers that require a varied and diverse set of qualifications and skills. No two jobs in finance are the same, so it's important to bear in mind that not everybody would do well in each field.
For example, those who enjoy the fast-paced, decisive nature of working in investment banking may not have the leadership qualities required to work in a financial management position. However, there are certain skills, qualities and even qualifications that can help you get into almost any job in the financial sector.
#1: Degree Qualification
Although it is becoming easier to get into a financial career without a degree, being educated to university level can certainly help your prospects. And there are now more options than ever before when it comes to getting a finance degree. Whether you're studying for a bachelor's degree in finance or want to improve your resume with a master of science in applied economics, online study allows you to get the qualification that you need for less, while being able to study at your own pace from the comfort of your home. There are several online degree programs available that can help you land your dream career in finance, such as this option from Boston College – http://appliedeconomics.bc.edu/master-science-applied-economics/.
#2: Analytical Skills
When it comes to the financial sector, strong analytical skills tend to be required across the board. No matter what kind of position you are pursuing, the ability to demonstrate a strong and quick ability to analyze facts, data, numbers and more will stand you in good stead. Fortunately, this is a skill that most graduates possess and have been able to fine-tune during their university education, regardless of whether or not they majored in finance.
#3: Decisiveness
The ability and confidence to make quick, informed decisions is something that is highly sought after in almost all financial careers. This is especially true for those who wish to pursue a career in investment banking, where there is often limited time to weigh up the options and possible implications of a decision before you make it. Taking too much time can often mean that you miss out on a trade or a client who needed a quick response.
#4: Interpersonal and Communication Skills
Good interpersonal and communication skills are useful in any career, as they will make you a more agreeable colleague to work with, instilling a feeling of trust in both your colleagues and clients. In addition, good communication skills are essential for getting your point across clearly, which is crucial in a fast-paced financial career where teamwork is often highly necessary for getting the best results, and your clients need to have a clear understanding of the service that you are providing to them.
#5: Mathematical Skills
Last but not least, having strong skills in math is not always essential but highly desirable in most financial careers, particularly those that regularly employ the use of equations and statistics when it comes to understanding financial data.
Do you possess any of these financial skills, qualities and qualifications? We'd love to hear from you in the comments.