Category: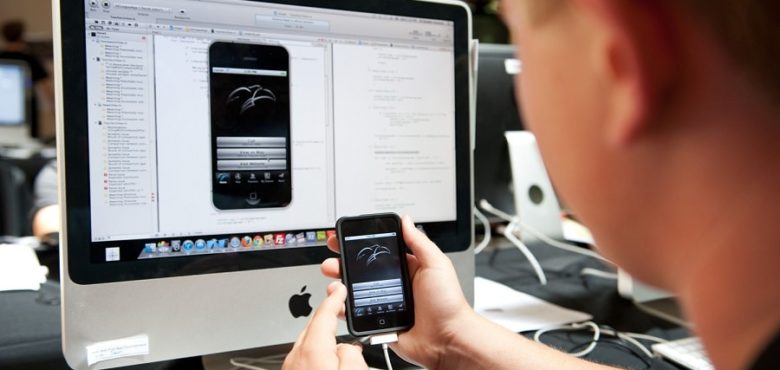 Why You Shouldn't Wait Any Longer to Develop an App
Almost half of small to medium enterprises have a smartphone program because the benefits are astounding. More than simple marketing efforts, you can offer a brand experience and establish trust. So, here's why you shouldn't wait to develop an app for your business.
Provide the Experience Your Clients Want
There are numerous benefits to developing apps that help your business. But first and foremost, they should offer the experience your clients want and need. Many SMBs and even Fortune 50 companies offer generic apps designed to be not much more than interactive ads. However, apps like commercial property management software, for example, offer ways to interact with clients, let them manage their assets, and gather vital data that helps provide a user experience.
Constant Customer Visibility
According to the latest figures, the average person spends about 4 hours a day on their smartphone or tablet. Most of this use probably comes from a small number of apps. But every user still has to interact with their device for the apps they want. Meaning they will see your app's icon along the way or be included in an app list. Proxy exposure like this can help your business because customers remember every app icon they see, increasing app visibility.
Develop an App for Marketing Purposes
Apps do a lot of things, like provide general information, search tools, and news feeds. So, one of the best things about developing a mobile app is that your customers can easily access all the information you want to give them. This includes sales and other offers. You can have direct communication by using push notifications. Customers can be reminded about your products and solutions at key interaction times based on your chosen audience demographics.
Offer More Convenience
In the internet age, customers want to be able to choose and order services and goods in a variety of ways. You can make mobile apps that give information and let people buy things inside the app. At the beginning of the 2010s, customers could start to place orders through mobile apps. Before this, people didn't order much through apps because they didn't trust the technology. But because it's easier to buy things on your phone, it's growing by 20% a year.
Develop Your Brand Awareness
Marketing firms are using mobile apps to spread the word about their brands and keep a strong relationship with their customers. When you give your customers more value, they become more interested in your brand. But you can't have deep customer engagement if you don't do anything to build your brand. Here's where branded apps come in handy. Branded apps have proven to be very effective, even more so than traditional marketing methods like TV or print.
Summary
It can pay off big to develop an app for your business, no matter its size. And as a small business, you can compete with larger brands with the right app. Therefore, you can offer a superior experience, push your marketing efforts and cultivate better brand awareness.