Category: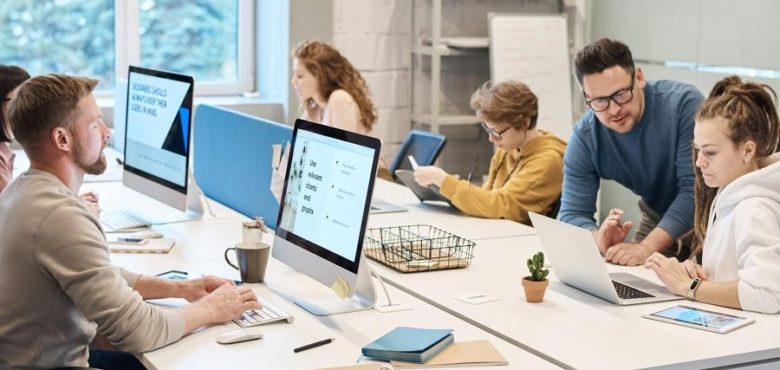 The Office Essentials Everyone Deserves
In order to keep your employees happy, there are many things you need to make sure you provide them with. One of the first places to look is at the office itself. In particular, you need to make sure that you are going to provide your employees with a wide range of essentials which all workers deserve.
But what are those things, and how can you ensure that you are doing so? In this post, we will take a look at some of the office essentials that everyone deserves to have in their place of work.
A Place to Hang Out
You must have a part of your office that is designated as somewhere to have break times – that is a legal necessity. You will be going above and beyond the legal necessity if you put a lot of effort into making sure that this break area is especially well-stocked. That means that it has facilities to make coffee and tea, a fridge for storing food and drink, and perhaps a microwave, or even hobs. You should also equip the space with as much comfort as possible, perhaps sofas and chairs, and some kind of entertainment – a pool table, pinball machine, or anything you feel is necessary.
A Clean Bathroom
This really is a basic. If you don't provide your employees with a clean bathroom, you will find that they are going to be much more likely to be disgruntled. There is no excuse for not having a clean bathroom for your employees to use. It's important that you don't skimp and save here, but instead that you keep on top of getting all the essential cleaning products you will need. If you go to the likes of Modern Industrial, you will be able to get it all without breaking the bank, and yet it will be good quality. A clean bathroom will show your employees that you really do respect them.
A Comfortable Desk
There is no rule that says you have to keep your employees working hard by providing them with a tough working area. If anything, you are going to get a lot more out of your employees if you provide them with a comfortable desk and chair. There is no point in trying to avoid this, as it is one of the easiest ways to get people on your side, and ensure that they are genuinely happy with working for you.
High Security
Your people also deserve to be looked after, and focusing on the security of the office is a really important part of that. There are plenty of things you can do to keep your office secure. Most importantly, you should think about hiring a security team to keep an eye on who leaves the building and who, more importantly, enters it. Couple that with providing everyone with ID cards which you need to enter the building, and you will have a much safer building indeed. This is absolutely not the kind of thing you want to overlook.