Category: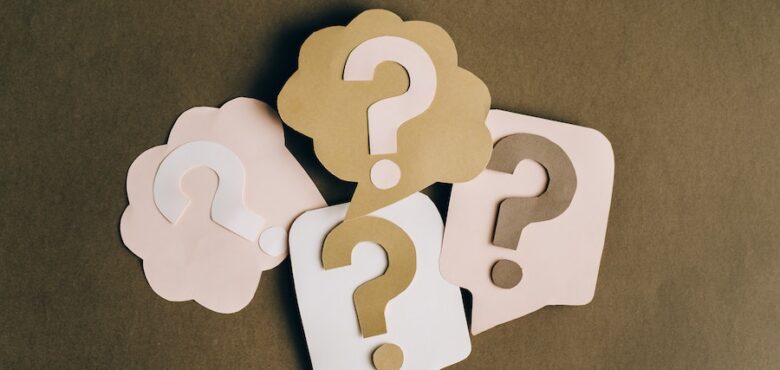 10 Reasons Why People Don't Get Your Business
Do you ever feel like your business isn't getting the attention it deserves? You're not alone. Many entrepreneurs and business owners grapple with the challenge of making their ventures stand out in a crowded marketplace.

Naturally, there could be a variety of reasons why you are not receiving the amount of attention you need, ranging from competition to bad timing. But sometimes things are a lot easier than it seems. One of the most commonly overlooked reasons for failing to gain the traction you were hoping for is because people don't understand your business. 
Fear not because this article may highlight some of the key areas that can lead to misinterpretation or confusion for your targeted customers, and help you bridge the gap. 
#1. Lack of a Clear Vision
One of the primary reasons people might not connect with your business is the absence of a clear vision. Without a defined direction and purpose, your business may come across as haphazard and uninspiring. 
More importantly, failing to draw a strategic vision for your business means that you never describe what success looks like. As such, you are at risk of wasting your efforts and resources running after an impossible success. Defining your vision will not only help you decide on the best steps to achieve it, but it will also help position your brand for your customers. 
#2. Missing a Memorable Brand Meaning
Humans love stories, and they tend to remember them better than dry facts and figures. Your brand name needs to tell a story, aka the story of who you are. This is an important aspect of branding, and it involves not only the choice of the name but also the strategy behind the creation of your name value. There is no denying that a brand name that fails to clearly indicate what the brand is about is likely to fall into oblivion. 
#3. Generic Visual Identity
A visual identity that blends in with the crowd or looks too similar to other brands can make it hard for your business to stand out. This is the reason why you always want to research your market before launching your business. 
When it comes to big brands sharing similarities, confusion is unlikely to occur. However, when it is small brands looking or sounding like one another, the risk of not getting noticed is high. As such, you want to ensure that your brand's name and logo are uniquely identifiable. It is worth revamping your logo, website design, and marketing materials to ensure they are distinct and memorable. A unique visual presence will help people see your brand for what it is. 
#4. Neglecting Customer Needs
You may not think you are neglecting your customers, but what if the product or service you are offering doesn't meet any demand? Market research plays a crucial role in the success of a business. It is designed to help entrepreneurs identify real needs in the market. As such, if you skipped the market research for the benefit of ideation, you might find yourself with a solution that nobody asked for in the first place. 
Does it mean people won't use it? Not necessarily. When Steve Jobs first introduced the iPhone in 2007, there was no need for smartphones in the way Apple was launching. Jobs announced that the iPhone was 5 years ahead of its time, and instantly was able to position Apple among the industry leaders in the smartphone industry. While there wasn't an expressed need for smartphones, Jobs had been in the same industry long enough to know where the market was heading. Unless you share the industry and market knowledge of Apple then, the last thing you want to do is to introduce a product that nobody asked for. 
#5. Inconsistent Communication
Communication is key to establish your message and showcase your brand. But, for small businesses, it can be tricky to keep the messaging consistent across different platforms, or even to communicate regularly across a long time period. As such, this can lead to confusion as customers may wonder why the brand has gone silent or why it sounds different from what it used to be. 
So, you want to make your brand voice and communication strategy a priority, ensuring it aligns with your vision and values and build trust with your audience. 
#6. Overly Broad Target Audience
Here's a nugget of wisdom for you: You can't target everyone at the same time. Your product or your service is not going to be right for every single user. Broad targeting, while it can be tempting, tends to be counterproductive. When you attempt to appeal to too broad an audience, you could dilute your messaging and make it less appealing to anyone.

Instead, it's best to define a specific target audience through market research and design your messaging and products for your target. This will enable you to create fully tailored and effective marketing campaigns. 
#7. Lack of Information Available
If there isn't sufficient information available on your website or social media, potential customers may bounce off to find answers elsewhere. It is important to provide informative and detailed content for your visitors, allowing them to fully understand what your business offers. 
#8. Minimal Social Media Engagement
Welcome to 2023, a time when people turn to social media to reach out to their favorite companies. Platforms such as Instagram, Facebook, or even Tiktok can be used as part of customer service activities, such as to answer queries or pass an order. As such, if you don't stay on top of social media messaging, your audience may lose interest or trust in the brand. 
#9. No Contact Information
Do you work from home? We get it: You don't want people finding your home address or your private phone number. However, customers will need to see business contact data to feel more confident about ordering. Chatbot, redirected phone calls, or even a virtual business address are some essential elements to earn their trust. 
#10. Irrelevant Blog Content
If your blog articles stray too far from topics related to your business, it can confuse your audience. While it is tempting to address all the trending keywords for the sake of web traffic, you need to be strategic to establish yourself as an authority in your field. 
In conclusion, if you've been wondering why people are not engaging with your business, these few pointers may be able to help you out!