Category: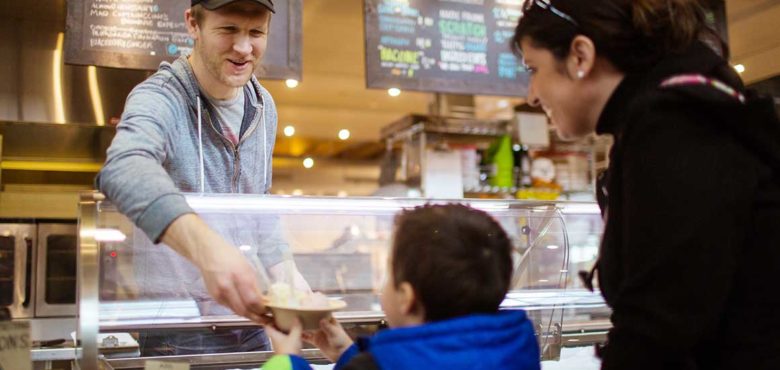 How to Build an Emotional Connection With Your Customers
Customers are crucial to the success of every business, making it essential to create a memorable experience with every transaction. As a business owner, it is key to remember what it feels like to be a customer. You risk losing that connection with them if you focus only on budgets, meetings, and delivery of products and services. A 2019 research highlighted emotion as a super weapon in marketing and advertising, as strategies that target customers' emotions tend to do better than those that take a rational approach. So why not follow the tips below to increase emotional connection in your customer experience? 
Interact with and listen to your clients
Sharing experiences is among the simplest ways to forge an emotional connection with your clients. Consider sharing your stories and allow your clients to do the same with theirs. You can interact and listen to customer's stories in several ways. For instance, you can discuss verbally via the live chat feature on your website or through the comment section on your blog posts. You may share stories about your goods and services and talk about experiences about your business journey. Listen to your customer, and allow them to share their concerns and experiences with your business.
Remember that one size doesn't always fit all
It is simple to take a one-size-fits-all approach when dealing with customers. However, creating an experience that makes them feel valued is crucial. And here is the catch; every customer is unique, so what is valued by one customer may not be appreciated so much by another. Therefore, address what is helpful and relevant to each one. Unsurprisingly, personalization is a major client expectation, particularly in the current generation. Tailor your offerings and communications to reflect their diverse needs and expectations. You may also create customer personas to capture this understanding and identify how segments vary.
Make your website trustworthy
When creating an emotional connection, it is easy to ignore your website. However, many activities today happen online, so it is best to integrate features that appeal to your customers' emotions in your website. For instance, your product page can talk about your various products and the inspiration behind them. The "About Us" section can also display the human side of your business by showcasing pictures of your working teams and generating useful content via your blog. Meanwhile, it would be best if you engaged a professional

web designer

to enable you to create a site that appeals to your customers. 

Train your team to be shopper-friendly
Customer service is critical to building an emotional connection with leads and customers. For a comprehensive customer experience, the brand identity you brag about in your commercials and web pages must stay through the journey. It is crucial to encourage your employees to provide professional services to clients. Many businesses nowadays prioritize customer satisfaction over employee well-being. However, without your team, there is no business. Create a pleasant working atmosphere and a cordial relationship with your team. This way, they will be delighted to serve you and your customers. Also, your personnel must understand your objectives to convey your key message to clients.
Give back to the community
Participating in charitable activities and community contributions will show your customers that you care. You can sponsor local events and be visible by identifying gaps where you can assist and make a difference. However, you must first understand what is important to your customers before you can find the right means to convey that they are also valuable to you. You may monitor your clients' responses on your online platforms; you will be amazed by how they truly feel about your business.
Build a win-win scenario
When your customers are pleased, your business typically feels happy. If your customers can obtain what they desire while feeling good about it, they'll keep returning, buying more, raving about you, and referring you to others – this is good for business! So

think like a customer

each day at the workplace. Consider how much you appreciate an experience in which you effortlessly obtain what you require and feel terrific. That is the type of emotional connection you want your business to provide. Remember that creating an emotional connection is never about you, as you don't have a business until you have clients. All your efforts to incorporate strong emotional connection into your customer experience will certainly pay off if you're consistent, and your brand will be celebrated.