Category: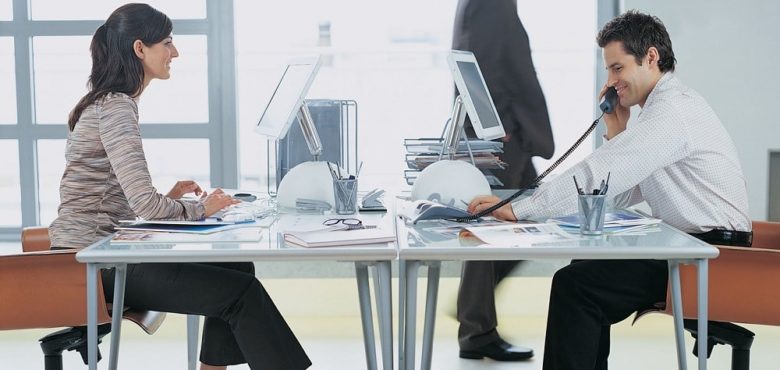 7 Ways You Can Maximize Productivity in the Office Through Uncertainty
More and more businesses look to maximize productivity in the office. And with uncertain conditions, it's essential that you manage and organize your workspace accordingly. But it can be daunting to find where to start. Essentially, efficiency and safety are the top concerns.
Find the Right Management Tools
Office management tools aren't anything new, but they have seen something of a resurgence born out of necessity during the pandemic. And many office workers who weren't familiar with them now rely on them every day. But what tools should you use? First, of course, there's always the question of Asana vs Monday, or whether Jira is better than Wrike. But the fact of the matter is you need to find what is suitable for you, your staff and your office. Each office app has its pros and cons. While some are great for collaboration, others excel with ease of use.
Maximize Productivity in the Office by Outsourcing
Currently, almost 70% of businesses outsource tasks in the USA alone. However, as your business grows, you may also need extra services. A modern IT infrastructure, for instance, requires space, time, money, and trained people. So a managed IT service can help you outsource such systems. Additionally, modern IT uses custom infrastructure, and most things, like networking, can be scheduled and done remotely. Therefore, outsourcing specific tasks helps you focus on what you do best while leaving infrastructure to others cost-effectively.
Upgrade Your Equipment
There's been a boom in cloud-based systems since 2020. As a result, your company can run its critical IT infrastructure from smaller office PCs or even smartphones and tablets. You can do this because all they need is an internet connection rather than bulky hardware. Modern designs are also more efficient and cheaper. And because they're energy-efficient, they're also more affordable to operate. As a result, you'll also have reduced energy bills and a smaller carbon footprint. Plus, your employees can access critical systems and software from anywhere.
Embrace Remote Apps
Remote apps for scheduling, meetings, file sharing, and video conferencing have been a lifesaver throughout the pandemic. Additionally, if you work for yourself in consulting or teaching, you can keep in touch with clients. Some of the best remote apps include: 
Zoom

Microsoft Teams

Google Meet

Skype

Discord
The features, the pricing, and the convenience of these apps have made remote working a regular practice. To combat Covid-19, it is estimated that a significant number of people intend to be working remotely regularly to stay safe and productive during uncertain times. 
Use Social Media
Using social media as their primary source of information is increasingly popular among people aged 18 to 29. By using social media, you can share news and promote products. But you can also engage specific demographics. And it's the first time in history that you can interact with your audience in real-time. As a result, you're more likely to be seen as a real person on social media instead of a faceless corporation. Therefore, customers are more likely to stick with your brand when involved in decisions. Thus, the potential for brand loyalty increases significantly.
Maximize Productivity in the Office with Simple Changes
You can completely redesign your office to make use of all your available space while reducing the chances of physical interaction. However, you can't just put anything anywhere. For instance, you need to consider power connections. PCs and printers might have to stay near power outlets if professional power cabling isn't available or possible. Additionally, if there's anything you don't need, you can get rid of it. For example, you can better use the space for an open office or standing desks. A Covid-safe office should be flexible and flow with ease.
Consider Employee Safety
You need to make sure your employees are protected, and you're legally and morally responsible for this. The pandemic is very uncertain, and more variants are possible. So, it's good to have hygienic face masks on hand and enforce social distancing when needed. Additionally, office sanitization will reduce infections. As a tenant in a leased office, you don't have to worry about alarms and exits. But you have to make sure employees use them properly. Fire drills and emergency evacuations are critical, and you should supply additional safety gear. 
Summary
You can get through most things with creative thinking and outside help. Management tools are excellent for projects, and you can stay in touch with remote apps. Additionally, social media allows you to stay engaged with your customers.