Category: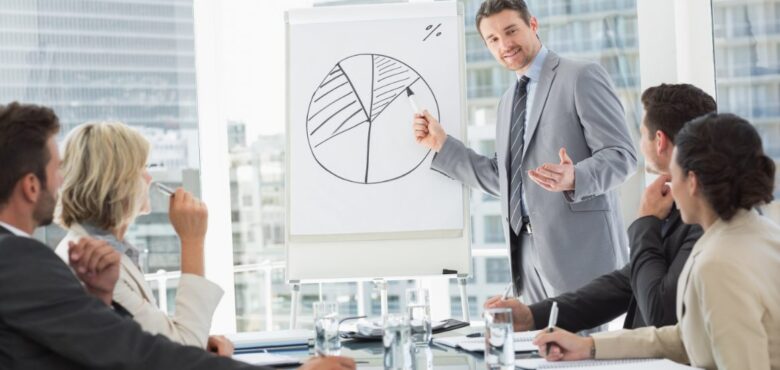 Top 9 Steps to Streamline Business Processes and Workflow
Businesses excel when they have robust streamlining processes and workflows. Improving your company's efficiency takes time, careful analysis, and cautious implementation. Business owners often see the need to pay closer attention to these effective processes only when the business faces challenges. However, to keep operations running smoothly, you need to automate your workflow using tools such as relevant software.
For this reason, Frevvo reports that automation saves time by 30% and analyses massive data by 25%. Are you in the process of streamlining your business operations? If so, check out these essential strategies to adopt when optimizing your own processes.
Assess Existing Processes and Workflows
Getting an overall idea of how things are done within the business is the first step to evaluate existing processes and workflows. Assessing what you currently do is fundamental to determining what deserves to be changed, improved, or maintained. To get it right, write down everything you notice for easy reference, after which you should record each process' benefits and how many workers it requires to complete a single task. To do this efficiently, categorize what you observe into two groups:
Soft data: Current reports, workflow tools, technology, software, staff behavior, etc.
Hard data: Tangible data such as physical items needed to complete a task.
Making these differentiations during the assessment stage helps you better understand what you need to do.
Identify Key Focus Areas
After assessing your current processes and workflow, identify critical areas. The primary goal at this stage is to look for focal areas of existing procedures that you can improve. Consider these key areas as the fulcrum of business processes that directly affect workflow.
What factors, choices, and even communication holdups affect your current business processes? Is there a way to improve upon these key focus areas without worsening the situation? Better yet, can the gaps identified be dealt with even while work is in session? It helps to be aware of your responses to these salient questions as you look for possible loopholes that may have escaped you.
Break Down the Processes
The simpler your business processes, the better. Today, several businesses are burdened with dependencies and stagnancy primarily because their workflows are multifaceted and complicated. Breaking down these processes means being able to group business processes into variables. The mix up of minor and significant methods may cause setbacks in the workflow. Therefore, break them down into separate activities to simplify the process.
Use Modern Software to Automate Your Work Processes
Over 80% of businesses in the United States have adopted automation to streamline workflow and processes. Most importantly, software has significantly driven this move, and technological advancement is the primary driver for work management software activities. For example, it's an open secret that human-based tasks, especially those to do with calculations, tend to have errors. Fortunately, these can be taken care of by powerful software and apps that have flooded the tech market.
These inventions tend to offer advanced features that a worker may not ordinarily have. Furthermore, these tech developments can simplify complex business processes that over-burden workflow. Some examples of these are Jira, ProofHub, and Airtable API integrations, usually termed as 'business process management software.' Indeed, each one is purposely designed to suit various professional fields and business organizations.
To know what works best for your company, conduct research on what your competitors use. It helps to understand that some software is designed with capacity in mind. So, what a business with 500 employees uses may not be suitable for your staff strength of 50 people.
Analyze New Processes and Look for Opportunities to Improve
Once you have the right perspective of your new processes, it's time to analyze it. At this point, you'll need to adopt forensic analysis methods to scrutinize what you have. Look for bottlenecks, new setbacks, and, most importantly, processes that render some of your staff redundant.
Indeed, you can notice some of these problems right away, but for others, you need to get digging between the layers. For example, instead of one person, does the new process now require two persons to sign off on a report?
Integrate Old and New Processes for a Smooth Blend
The guiding rule here for this principle is whether it's absolutely necessary or beneficial to your company's workflow improvement. It's typical to see businesses adopt overlapping processes for single or multiple projects. Usually, this leads to over-burdened staff juggling numerous systems to complete tasks they are responsible for.
In some cases, your team may even have to move data from one program to complete the next, which could delay your output. Why not consider an integrated platform where data does not need to be ported?
Test Pilot Streamlined Processes Before Fully Implementing
The reason for test piloting anything is to assess how well it functions and to conclude on its efficiency for the job at hand. Carrying out tests before implementation is vital for successful workflow processes. It's advisable to start on a small scale; first of all, begin with little staff. Better yet, try it out in the department where this is needed most. Ensure your 'testers' are provided with all the necessary support they need while trying out these new processes.
Additionally, make it a point to clearly communicate what you desire to see and how the processes must be used. In some cases, training may be needed until everybody catches on. It's also recommended to test for at least three months, giving you ample time to observe and record any anomaly or mishap that could arise. For a smooth try out period, ensure that management is also comfortable with the new workflow. This lends credence to the fact that change begins at the top. Without having your manager embrace the new workflow, it just might flop before it started.
Get Feedback From Workers and Clients
As with everything new, there are bound to be a few problems here and there. But the only way you can know about it is through feedback. Consider feedback as fresh opinions and perspectives on things you wouldn't have observed on your own. Soliciting feedback must start with every single person involved in the order of business workflow, including staff, clients, and even stakeholders. In most cases, the end-user holds a wealth of information relevant to your feedback sourcing.
With a pre-emptive disposition to work, you'll already know that feedback you're waiting for will be primarily based on areas that need attention. Avoid disregarding any feedback you receive about your company's new processes and workflow. Many companies have paid dearly for viewing feedback on streamlined processes as inconsequential. An example of this is seen in the instance of Nokia.
This Finnish company was the pacesetter in the cellular network, being industry leaders and global front liners in mobile phones from the late 1990s to the early 2000s. However, they failed to jump on the bandwagon when the focus on mobile hardware moved to software. After streamlining their business processes and refining workflow, they realized poor feedback management of their users' experiences.
Nokia users wanted a quick change to a better operating system, but when the company finally paid attention, the world had moved on to Android and smartphones. Today, Nokia struggles to regain its place at the top. Hopefully, this example indicates to you how important feedback is to businesses. The most 'insignificant' feedback is capable of transforming business positively.
Monitor and Keep Fine-Tuning
What's the purpose of fine-tuning business processes, and how does it impact workflow? The answer is simply to keep making it better and better, as there's no perfect business process anywhere in the world. However, the single act that makes some companies have a better chance is their commitment to review procedures and how it impacts operations continually.
Besides, not all your staff will understand your new processes the first time. That, therefore, offers you the opportunity to review and re-adjust. Keep in mind that you can do this only when there's ample feedback from stakeholders (staff, customers, clients). As you fine-tune processes, you may even see the need to change them entirely.
Streamlining business processes is meant to improve productivity and simplify tasks for your staff. New procedures need time to settle, and this is when the temptation to go back to old ways is high. However, by continually fine-tuning, all your employees will begin to understand that it's for the company's total good. Moreover, they'll also start to grasp the concept of clients/customers being the ultimate end-users of improved workflow and processes.
In conclusion, changing the old ways for the new can be a challenging process for everybody involved. For example, while some staff may heave a sigh of relief for the abandonment of complex processes, others may feel less important for having simplified work. The onus rests with you to draw everybody in, while helping staff accept the new processes and their positive effect on workflow.