Category: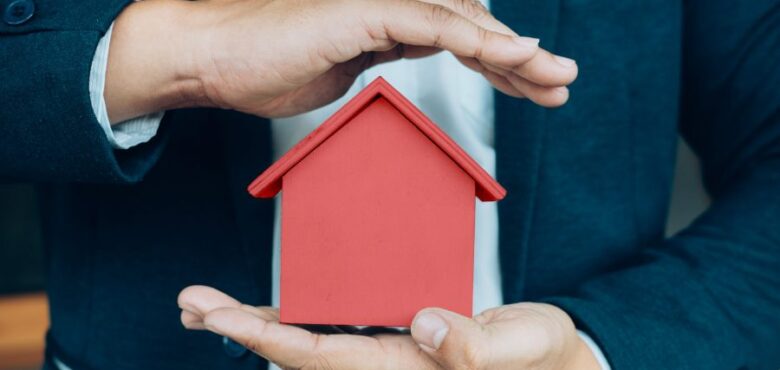 Maximizing the Curated Value of Your Property
House flipping, as it has become known, is the measure by which you invest in, renovate and ultimately sell houses to a better standard. This could be considered a win-win situation. Not only are you making properties more beautiful and raising the value of that real estate (and by consequence, the area surrounding it), but you can also profit quite nicely provided you have the startup funds, the energy, and the willingness to get started.
But of course, you're likely in this game to get the most money you can. There's nothing wrong with that, provided you adhere to the proper renovation principles. In this post, we'll discuss why maximizing the curated value of your property is not only intimately tied to renovating well and performing an excellent job of this (especially in logistical and expenditure planning), but how you can repeat this formula in the proper manner.
Taking this initiative for granted or as a fast-growing money tree will only cause you trouble. In this post, we'll discuss how to avoid that:
Protect the Property
Protecting the property is important to consider, and often an essential practice that realtors don't underline enough. No matter where your property is situated, unless it's in a super tight gated community, it can be targeted. This doesn't mean you need to install super high guard watchtowers and laser traps, but you do need to make sure it looks secure, secure enough for a young family or someone who might not even spend much time at the property to feel peace of mind in.
For instance, privacy fencing can work wonders in helping your property feel enclosed, private, and safe. Strong gates can also perform this action, as well as prevent an unruly pet from escaping when an owner might not wish for that. Other conveniences, like motion-sensitive floodlights aiming at the driveway can prevent those from accessing the property at night without being illuminated.
But remember that protecting a property isn't necessarily limited to protecting it from people. The original purpose of a house is to shelter us from weather conditions, and that remains the same even in primitive cultures. For instance, offsetting water flow at the bottom of a hillside with trench drains that have shallow depth restrictions can be key, preventing the pooling of water around an area of your home and causing flooding or property damage. The more you can plan for this, the better.
Upgrade the Curb Appeal
Many people will tell you to upgrade the curb appeal of a property if you hope to maximize its value first and foremost, and this is for good reason. A house must look inviting, it must impress, and it must make the most of its presence in a certain area, especially if the houses around it outshine that currently.
For instance, replacing the cracked paved garden path, repainting the window fixtures or implementing new fixtures entirely, and making sure that the driveway is properly repaired or resintalled can be key. Curb appeal also comes in keeping the hedges neatly trimmed and the grass properly cared for (this means making sure weeds and general greenery measures are applied so that things don't get out of hand).
While curb appeal doesn't define the rest of how your property is valued (a bad interior cannot be pasted over by a beautiful exterior), investing in this will make for perhaps the most amount of immediate value assignment given by a realtor. As such, it's important to get good at understanding what the outside of a property needs – even if that just means stringent power washing.
Theme It Correctly
One thing realtors dislike is a home that doesn't seem to be confident in what kind of theme it's going for. This doesn't mean you can't implement modernist utilities in a rural cottage, for instance. But it does mean that the theme and character of a property is best preserved and improved to the degree you can manage that.
An old house with beautiful wooden beams can stand with a sense of character, and so tearing down those beams in favor of higher ceilings might seem like a good idea, but it can ruin the definition of the property. Better yet is making sure that wood is treated, and that the decoration of each room is minimal thanks to this heavy overhead aesthetic imprint.
While it's perfectly fine to have different themes from room to room (children's rooms are known for this), it's also healthy to make sure that they follow some kind of progress. For instance, sandstone decorations in one room will seem somewhat hollow compared to natural wood imprints in another. Consider the local area, where you are, what kind of property it is, what the room demands, and how you can leave this minimal so when you do sell the property, a buyer can more easily see their own decisions applying in that space.
Consider the Market
Of course, selling any kind of real estate is tied to the market at large and exactly who you might wish to sell to. Right now in the United States, it seems that private equity firms and hedge funds seem to be keen in buying large amounts of property for well above the asking price. For many, this can be a healthy decision to make.
However, it's also forcing certain genuine home buyers out of the equation. It's worth considering what kind of buyers you may wish to sell to, what kind of property you would like to develop and who you would like to cater it for, and how the market is treating a given area. Take a few valuations from different elements of the real estate industry to see exactly how these current measures are flowing right now. You will be able to make a more informed decision about when to sell with that in mind, and, ultimately, this will also help you know when to buy.
With this advice, we hope you can continue to maximize the curated value of your property.