Category: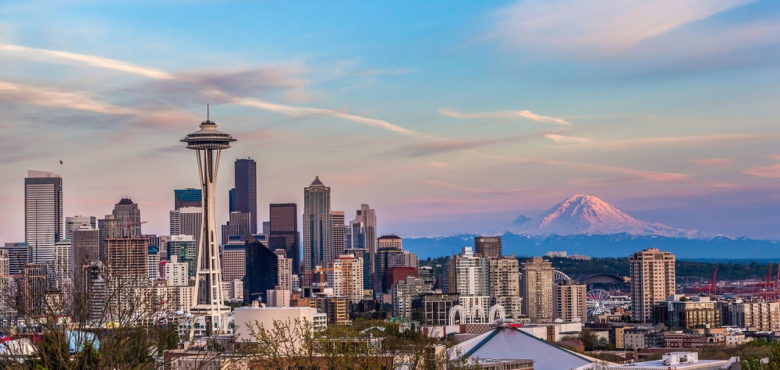 Insider Insight: What the Property Market Can Offer You
Right now, the property market is interesting. Last year, we saw the market take an interesting turn. Forbes reported that "inventory tightened, prices rose, mortgage rates barely budged and, though new home construction picked up at the end of the year, it was not at the starter price points where new inventory is needed most." And that definitely impacted on a lot of people. Not only first-time buyers – which the market still seems incredibly tight for in 2018, but also investors and long-term property owners. But is that the state of the current market right now? And what can we expect for the rest of the year?
While the pace is still relatively slow, and demand is outrunning supply, first-time buyers could still expect to wait awhile for their investment, prices are still increasing (albeit slowly) and rates are around 4%, not all is bad. In fact, the property market can still offer a lot to those that are looking for it. If you want to buy, invest, or delve into the property market in 2018, you still can. You just have to be smart about it.
We now know so much more about what the market is doing, and how it's likely to behave for the rest of the year. And this gives you good grounds to start making steps for yourself. Have you ever wanted to get into real estate as a career or a business venture? Or even to start generating your own income from the industry? Then here's some insight that can help you to get started.
The Opportunities in Property Right Now
Some will say that, right now, we're really in a state of recovery. That the overall property market across the USA is still on the rise – albeit slowly. So this is really a good thing for buyers? While the experts say that newbies on the market are going to struggle, there are still valuable opportunities to be had. But you may want to step out of your comfort zone in order to take the greatest advantage of these.
Whether you're a business man or woman or not, investing in property is a good idea. Even if you've only ever bought homes to live in, or in your local neighborhood, it's time branch out. States that are looking to experience great growth this year and in the coming year include Nevada (almost 6%), Texas (great for commercial ventures), and Florida (around 5%), are options. But you don't have to live in any of these states to consider purchasing here. Maybe even a relocation in the name of a good investment would appeal to you?
To delve deeper into this, Price Waterhouse Cooper have interesting insights with the Emerging Trends in Real Estate, their forecast report for real estate. The full report covers the 78 metropolitan markets if you want to consider all of the information, but as a starting point, Seattle is set to be the top-ranking market. Out of interest, the top ten are as follows:
Seattle
Austin
Salt Lake City
Raleigh/Durham
Dallas/Ft. Worth
Fort Lauderdale
Los Angeles
San Jose
Nashville
Boston
Right now, Seattle is ranking high in terms of the economic outlook, the growth in real estate (and therefore the availability of inventory), but also in terms of prospects for employment, and the contribution of the local community.
International Real Estate
But what if you're not interested in the domestic market? Or maybe you've already secured the majority of your investments, and you're happy with your US-based portfolio? Well, the international property market still has something to offer you. In fact, it can be incredibly exciting. To highlight, let's consider one in Europe, and another in Asia.
In London right now, it's a buyers market. The demand for both residential and commercial properties is strong. Worries of Brexit impacting on property prices and the economy overall may still be relevant, but the market is strong and demand will still stand. Rental properties, renovations and commercial properties are key options for buyers. And a final positive point, interest rates are still low in terms of UK based lending.
In Singapore, your options are also strong. Right now, the real estate market in Singapore offers condominiums for investment or living, plus build to order options. Whether you're buying for an investment or you want to build your own, consider going into the high-end and luxury markets for the biggest returns – but speak to your own advisors before making any set decisions.
Commercial Ventures
If you're specifically looking for commercial ventures to invest in, then consider your options wisely. Don't limit yourself. Yes, you can buy land and build property, but that's not all. You've first of all got the option to invest in commercial property through your investment portfolio. This is something that an expert will be able to advise you on. Again, see this as a long-term investment. Consider markets where you know you can gain more money back in the future.
Your nest consideration should be housing developments. As you know, right now, the demand is high. More people need housing than what's available and this is letting the majority of the markets down. While managing demand is important, stepping in and supplying can help. Do you want to aid a local community? Do you want to improve a local area? Think carefully about how more housing can impact on life in your area or in an up-and-coming area that needs the investment.
Then, you've got the commercial real estate market itself. From the option of buying a commercial building and renting out units, to setting up in the industry of hotels or something similar, you have options. Commercial ventures can provide you with a healthy return on your investment, but you do need to know what you want to achieve, and how involved you want to be. But as you can see, across all three options, there are a wealth of options that the property market can offer you.