Category: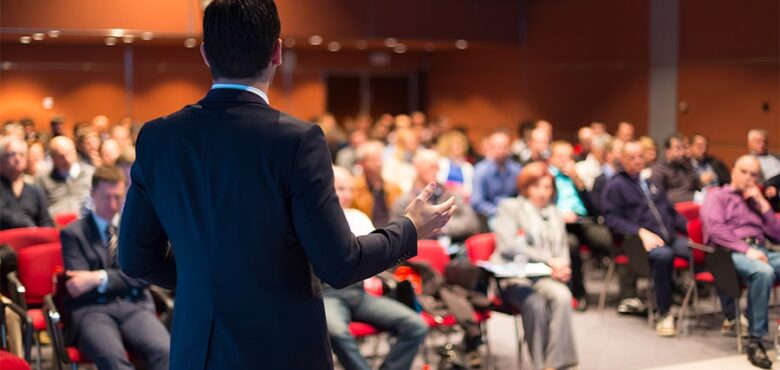 Planning Your Perfect Corporate Event
Professional gatherings are essential for any firm seeking long-term ties. Whether you're planning a 300-person product launch or a 15-person employee training, you must grasp the five parts of event management: research, design, planning, coordination, and assessment.
Corporate events allow people to engage in a human way in an increasingly digital world. As a result, hosting corporate events has never been more vital. According to a recent event marketing benchmark and trends analysis, live events are the most successful method for accomplishing company goals.
Be Clear About Why You Holding the Event
A business event can be organised for many purposes, from a Christmas party to launching a new product or team building. Understanding the purpose of the business event is critical to planning the rest of the event. Are you trying to impress potential clients, or are you just having fun?
The event's type will influence the tone, topic, and even the venue. It will also help you plan administrative processes and allocate the right staff to the right tasks. Ascertain what technology is required and what clients or coworkers can expect.
Create a Budget
Budgets can be difficult. The scale of your firm and the generosity of its management can make or break the event. You must be cautious while spending corporate funds to avoid overspending. As a starting point, keep 90% of your budget and save 10% for emergencies. You never know what will crop up when arranging an event.
As well as keeping an eye on your spending, make sure to read the fine print before signing anything. You don't want to miss any admin fees, clauses or extra charges you are liable for if you break any of the T&Cs! Remember to budget for publicity as well. On the other hand, sending email invitations may not require a large expenditure, if any at all. If you want something more lavish, you may need to set away some funds.
Set a Date
First and foremost, a date must be established. This can be one of the most difficult aspects of event management, if not the most demanding.
Achieving the best possible attendance while avoiding scheduling issues is essential to a successful event. It's also necessary to consider workplace events and/or meetings that will knock out some prospective dates from consideration. The attendance rate will be higher due to this, as it will ensure that key individuals of the business are present.
With the size of your organisation, you may be able to send out an email and/or poll to your colleagues to ask them to vote on the date they will be available. You may absolutely check your calendars to make sure there aren't any other conflicts.
When you are in charge of an event for potential clients, it gets more difficult. Make sure you are aware of any major events or bank holidays that may occur. It might be advisable to conduct some preliminary research into your client's business to ensure that they do not have any major events scheduled soon. Depending on your relationship with them, you can always ask them for their availability and preferred dates.
Remember that the earlier you send out your invitations, the greater the response rate will be. This means that people will mark your event on their calendars and save the date for you.
Book Your Venue
Before planning your event, you must first determine where it will take place. Is it better to hold the corporate event in a city with loads of things to see and do, or somewhere more nearby and easily accessible?
Then you'll need to figure out what kind of venue will be most appropriate for your gathering. Find a unique venue in your chosen location and make sure it is somewhere people can easily find and arrange transport to
Having a clear understanding of the expectations that the venue must meet to satisfy your clients or coworkers will greatly assist in narrowing down the search. When choosing your venue, consider things such as the equipment you need to host your event, how many people will be attending, whether or not you need to set up a food station or if the event will be catered to a seating plan.
The Wow Factor
When planning a great corporate event, you want attendees to remember it.
How do you make your event stand out?
Maybe you can book a highly engaging speaker in your field, book a celebrity from a talent agency such as https://anthemtalentagency.com/, or you can book theatrical entertainment such as circus performers, opera stars or even put on musical performances from theatre stars or local musicians. Whatever you do, pay close attention to the details so that your presentation, goody bags, or quirky theme have a lasting impact. Make sure your wow factor is something people talk about for all the right reasons.
Food and Drink
Factors affecting your choice of catering include the type of event, the theme, the location, the budget, and any special dietary needs. Many venues provide in-house catering, which is less expensive and easier to plan. Whether you choose in-house or third-party catering, make sure to read reviews and check their reputation.
It would be best if you also considered the meals you will serve. Is it a set menu, or do your guests need to pre-order? Or is a smorgasbord more appropriate? Before the event, meet with your caterers and sample their meals. Preserve the quality before serving it to your customers.
Remember drinks! Are you throwing a BYOB or providing the booze? Prepare your guests by letting them know what to expect.
Drinks during a corporate event might be provided in several ways, including:
Giving each visitor a drink coupon.
Tables with a specified number of bottles (or per person, e.g. half a bottle of wine per person).
Drinks provided by waiters and a few bartenders.
Planning your corporate event takes time and provides a logistical challenge that needs to be carefully planned and executed to allow your event to go off without a hitch.