Category: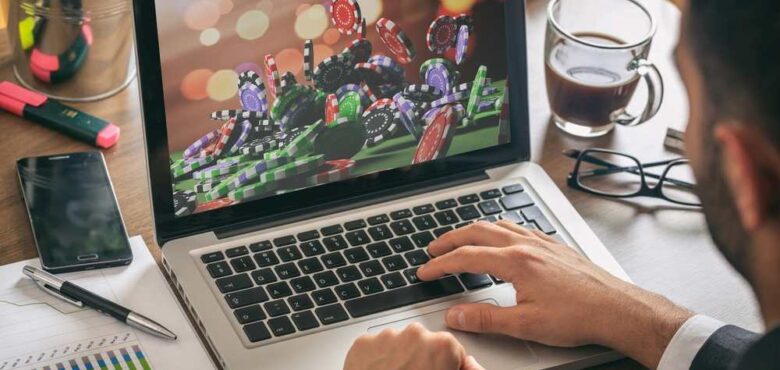 Three Ideas to Market Your Online Casino
When done effectively, online casino marketing can lead to big wins for your business. Even with the size of the online gambling market growing at exponential rates, it's possible to set yourself apart from the competition.
To take advantage of this growing market, start with these three basic marketing strategies.
Start With a Secure and Optimized Website
Like any industry, the foundation of great marketing begins with a great website. While domain security is always essential, online casinos or iGaming sites must have a secure domain, denoted with an "https" at the beginning. When users decide whether or not to stay on your website to complete a transaction, security is one of the determining factors.
The website must also be user-friendly and have content and photos optimized for the best search engine results. Competition for online casinos and iGaming is at an all-time high, and websites with the best Casino SEO will rise to the top of search engines.
Easy SEO wins include naming photos with descriptive text, reducing file sizes for quick page loading speeds, and using H1 and H2 headers with your most prominent keywords.
Drive Traffic With Organic and Paid Strategies
Once you establish your website, it's time to drive more traffic to your website. Great SEO will go a long way in building your website traffic, but you'll need to explore other ways to grow your visitors, as well.
Do some market research to determine which social media platforms your customers are using and ensure you have a consistent presence on those platforms. Use a content calendar to regularly schedule engaging, interactive content intended to drive potential customers to your website.
Offering free game credits, bonuses, or other incentives may work well on social media, but this should not be your only strategy. Instead, mix up your content by offering user testimonials, video content demonstrating new games, and even behind-the-scenes looks at your company to build credibility and trust.
Using paid ads might be a logical next step once you're getting consistent results from your organic efforts. However, social media advertising is complex, and the rules around gambling sites might restrict your options on popular platforms like Facebook and Instagram, so do your research first.
Add a Blog to Your Website
Content marketing remains one of the most effective ways to drive new business in every industry. A well-researched, well-written blog tells your customers (and potential customers) that you know the industry, understand their problems, and have the solution they want.
Creating a blog requires a very low level of technical knowledge, and most website platforms offer the feature without additional costs. Start by making a list of three-five questions you often receive and write 500-1000 word blog posts answering these questions.
Then, create a schedule to post a new blog at least once a week. Again, using a content calendar and blog planning tool is best to keep the routine consistent and see the best results.
If you're unsure what to blog about, grab this blogging workbook for blog topic ideas you can adapt quickly for the online casino/iGaming industry.
Regardless of which marketing strategies you use, the key to success will be consistency and variety. By using a wide array of marketing channels, testing your content, and pivoting when traffic declines, you'll discover which tactics work best for your specific audience.