Category: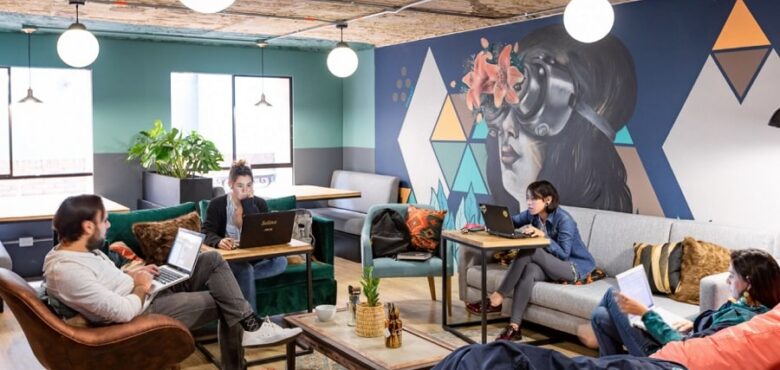 How to Boost Your Store Foot Traffic
For those of you who own a physical store, we are ready to bet that you are continuously brainstorming new ideas for how to attract more customers to your store. Indeed, more visits result in more potential to generate sales, which translates into a bigger bottom line and a more profitable business overall. But, more specifically, how can you increase foot traffic to your retail location?
In order to respond to this question, we have prepared some suggestions and examples of how to boost store traffic. Examine them and make an effort to incorporate these recommendations into your retail marketing approach.
Carefully Consider the Design and Layout of Your Store – Especially the Lighting
Well-designed places attract people's attention, and brick-and-mortar store owners are responding by investing in creative, distinctive designs for their establishments. There are numerous ways to improve the in-store experience, ranging from employing interior designers to providing visually compelling merchandising.
When retailers establish a strong brand image that is complemented by exquisite design, they are prosperous. Lighting is a key factor in-store design.  Consumer experience is influenced by lighting, both consciously and subconsciously. According to one study, a retailer in Europe saw an increase in sales of approximately 12 percent when compared to another neighboring business after implementing a new lighting design in the store.
In-store lighting may actually aid in the creation of an atmosphere as well as the navigation of shoppers through your store.
Create a Great Window Display
You should design a store window that communicates a story and does it effectively if you are in a popular place with lots of foot traffic. Your window display must serve as an invitation for people to come in.
In addition to encouraging spontaneous purchases, a well-designed window display also whets the appetite of potential customers. It may even cause them to feel a pang of emotion.
Nothing turns customers away faster than a stale and outdated store, so if you want to improve foot traffic, one of the first things you should do is update your company's windows and in-store displays and ensure that they are in keeping with the seasons and current events. Don't have Halloween merch on display in November!
Harness the Power of Influencers
Influencer marketing is not just for online businesses that want to increase the number of product reviews they receive on social media platforms.
Inviting influencers into your store is another way for you, as a brick-and-mortar retailer, to benefit from their impact. Show them around, give them product or service samples, and provide them with a plethora of photo opportunities.
Look at the Data
You can not enhance something if you do not track it. The most effective strategy to improve the effectiveness of your retail marketing and traffic-generation activities is to track the results of your initiatives.
Implementing retail analytics and measuring traffic are the first steps toward achieving this goal. For example, if you set up a new window display or promotional campaign, you may track the increase or decrease in foot traffic that your efforts generated over time.
Retail analytics also make it simple to understand the patterns of foot movement in your establishment. You may use this information to gain insight into your peak hours and then tailor retail marketing strategies to fit your needs.
Improve Your Google My Business Listing
Google can assist in increasing in-store visitors. According to industry data, nearly half of all searches on the site have a local intent, and Google itself has seen a 500 percent increase in "near me" searches. According to the search giant, 88 percent of those who conduct a local search on their smartphone visit a linked store within a week of conducting the search.
These figures indicate that an increasing number of people are turning to Google to locate local businesses in their area. As a result, if your company is not clearly accessible on the website, you are missing out on potential foot traffic. Thankfully, increasing your Google visibility is a simple process.
If you haven't done so yet, set up a Google My Business profile and create your listing. Be sure to add as many details about your business as possible including your address, phone number, hours of operation, special features, and more. The richer and more attractive your GMB profile is, the higher the chances that people would notice it, and make sure you include high-quality photos and other pertinent information about your company. The more detailed and visually appealing your Google My Business profile is, the more likely it is that others will discover it.
Offer In-Store Services
The Internet has brought us to a time when people can buy almost anything they desire using their phone or computer. So, if you want shoppers to stop by your store, you must provide something more than just "things." One possibility is to offer services. It could be recommendations, repair services, trade-ins, and so on. It can even be something as simple as an atm service, to make life easier for customers.
Prepare a list of relevant services that you may provide to shoppers to entice them to come to your establishment.
Make It Fun and Social Media-Worthy
Consumers nowadays, particularly younger ones, will go to tremendous lengths to share their lives and activities on social media.  Setting up photo possibilities at your place is one technique to draw their attention, as a result. Create an Instagram wall or designate a nook or section in your store solely for the purpose of photographing customers.
This has a two-fold benefit: you will attract customers who want to snap in-store photos, and you will enhance your social visibility as a result of all of the postings your customers publish online about their shopping experience.
Provide a Click and Collect Service
In the event that you have an online store as well,  give customers the option of picking up their orders. This is one of the most straightforward methods of increasing in-store traffic.
The majority of customers who use buy online pick up in-store made additional purchases when they visited the merchant, according to the International Consumer Services Council.