Category: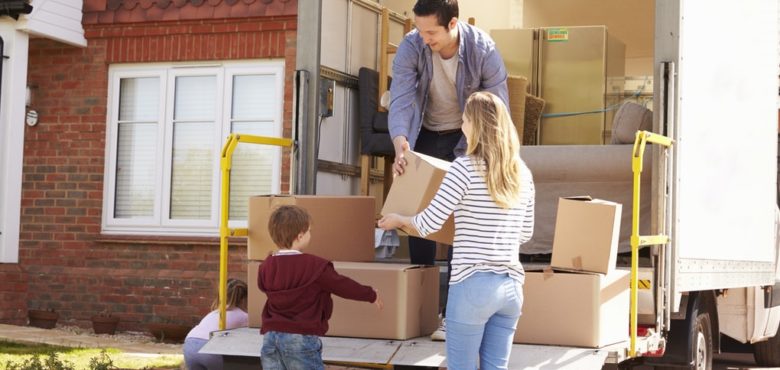 Things You Should Do When Moving Into a New Home
Congratulations on completing the hectic home buying process and becoming a homeowner. This is, without doubt, the most significant investment you can make in life as far as securing your family's future is concerned.
Nonetheless, keep in mind that the journey has just begun. Settling into a new home is a complex process that requires careful planning. You must be all excited to move in and start a new life but, relax; the journey is not yet over. The last bit, which entails moving into the new house, is the most important.
There are vital things involving your safety and comfort in your new home to consider. But first, make sure to have an occupational permitting document in hand before starting the moving process. With this document, you get a guarantee that the home is fit and safe for occupation. Moreover, put the following measures in place as you shift to the new location.
Hire Professional Movers
It is during the moving process that you can lose your most valuable items. To avoid this, get professional movers to help with the moving process. These professionals are well trained and have the right equipment to help move heavy household items; thus, you will get the best services.
They can also do the job faster, completing it in fewer days than you would if you did it yourself. These movers are also very reliable and have a reputation to protect. Therefore, hiring them will make sure you get to your new home on time with fewer challenges.
Do a Thorough Check-up of the House Before Settling In
Make sure to take an inspection walk around your new home. After getting there during this process, check on whether the seller worked on the agreed-upon repairs. Moreover, check to see if everything included in the home offer has been provided.
Also, make sure everything is working correctly and is in good condition. Report any form of leaking or breakage before you settle in.
Be Involved in the Unpacking Process
It would help if you directed the movers on where to place each of your household items. As you do this, bear in mind that some house equipment may be too heavy to lift afterward; therefore, have the final say on how you want the home arranged.
To help with this, you can visit the home two days before the moving day to check on what arrangement will work best.
Have a Safe Spot for the Children
The moving process is a complex undertaking that will steal all your attention. Following this, it would be best if you had someone stay with the children as you move and settle in. However, if this is not possible, create a safe spot in your new house for them to stay as you do the unpacking.
Doing this will enhance their safety and give you peace of mind to concentrate on the unpacking process. Moreover, it will save you from losing and breaking your valuables which could happen with the kids loitering around.
Remember, the children can easily get injured when playing around in a messy house.
Have Your Essential Utilities up and Running
Nothing sucks like being in a new home that doesn't have electricity and water. To avoid this, make sure to organize with your service providers before moving. It would be best to have the internet and TV working during the unpacking process to keep your children busy.
Moreover, having the services installed earlier will save you from inconveniences with the last-minute rush. Keep in mind that the providers have a vast customer base to serve, and thus they may be highly engaged when you need them the most.
Enhance Your Security
It is important always to take the necessary measures to safeguard yourself in the new environment. Actions such as having the doors still locked, getting home early, and not letting strangers into your home will help a lot.
Moreover, make sure to change the locks to all the doors immediately after occupying the house. Life is full of dishonest people; therefore, don't risk trusting anyone.
Get to Know Your Neighborhood
Naturally, with the hassles and tussles that come with moving, this will probably take place two months after getting to the new location. Despite this, make an effort to familiarize yourself with the new surroundings.
You should know the location of critical public utilities such as police stations, hospitals, and schools. Also, familiarize yourself with essential service providers such as garbage collectors and plumbers.
Establishing meaningful friendships with your immediate neighbors is also paramount. These people will come in handy in your smooth settling and adjusting to the new place.
Proof Your House if Necessary
If you have little ones or a favorite pet you have been living with, it would be wise to proof your house to reduce any chances of an accident occurring. It is fundamental for parents to child/pet-proof their new home and yard immediately they move in.
There are essential steps you ought to follow to baby-proof your home. Foremost, babies are always curious and want to move around and explore everything on their way. When at it, it will be easy to come across electronic items. So, ensure that you keep away all electronics such as heaters out of reach.
Keep all the bathrooms locked to prevent your kids or pets from drowning in small loads of water that could be in a bucket or the bathtub. What kind of window blinds do you have for your new place? For some reason, kids love putting things around their necks, and if you have blinds within their reach, they are bound to tie them around their necks. Ensure that they are out of reach to increase their safety.
Plan for Various Activities
Now that you own a perfect home, you will be in charge of everything in your house. Unless you are willing to pay for certain services, there are vital activities you will have to do on your own. Such activities include lawn mowing, trimming your hedges, gardening, and many others.
When moving, start thinking of the multiple tools to invest in to ensure you conduct these activities smoothly. You will need to buy a lawnmower, rake, shovel, weed trimmer, sprinklers, and many others. But this should not worry you. Such activities are easy to perform, and you should ensure they become a routine.
For instance, grass tends to grow at a faster rate. And unless you aren't concerned, this can make your house look unkempt. After mowing the first time you move in, you should make it a routine to repeat the process at least once a week.
Consider Furnishing
You probably moved in with all your furniture from your old place. As much as this is a brilliant way to save money and make the new place feel at home, you should consider furnishing especially if you have just moved to a bigger house.
The most vital area, to begin with, is the living area. Start with a plan. Look at the size of your family and what activities you always indulge in. Don't you think it is time to invest in a more oversized couch so that you can all fit in and binge-watch your favorite movie? Also, consider buying a more oversized rug and accent the place with coffee tables. Through pillows if you want to bring life into your living room. Other areas to furnish are the bedrooms where you can add larger beds.
If you did not have a dining area in your old house, and the new place has one, invest in dining furniture. With this, your home transition will be more comfortable and smooth.
The above things to do when moving into your new home are essential for an easy transition. Ensure that you put them into consideration, and you will not experience any hurdles in the whole process.