Category: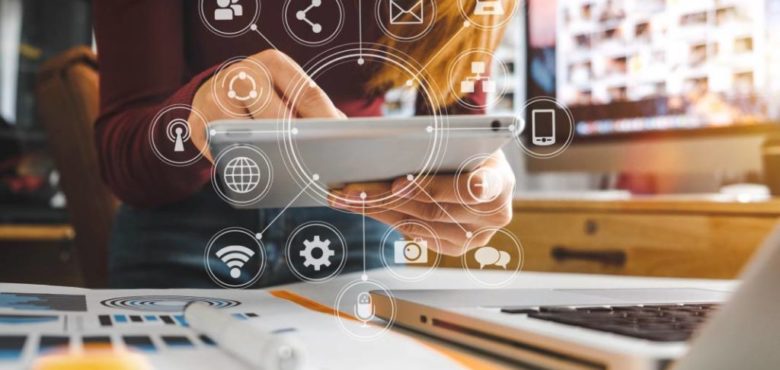 5 Modern Tech Features Every Modern Business Should Be Using
In today's landscape, it's virtually impossible to find a business that doesn't use modern tech. However, only a small percentage use advanced features to their full potential.
So, if your business is looking to edge ahead of the competition, rethinking your approach to tech is the perfect way. Before implementing any new ideas, though, it's important to build a clear vision of the ideas that are worth your investment. Focus on the five that are detailed below and you won't go far wrong.
Staff Training Tools
While adding modern tech features is essential, you must not forget that the main purpose is to support your team. A whole host of tech additions can be made to make their lives easier, but only if they are given a chance to develop the right skills. Finding the best learning management systems will support employees in many ways. This can range from improved recruitment and onboarding to the development of new skills. It'll keep staff members engaged, productive, and loyal.
Better still, it gives your business the chance to sculpt the team that you want. Having invested heavily into the process of assembling a great team, giving them the chance to thrive through modern tech is crucial. It will also allow you to track their progress and see where further changes are needed. 
Video Marketing Tools
Effective marketing is the key ingredient in the recipe for business success. Campaigns must include several ideas. But it's the introduction of video marketing that can transform your venture forever. People now consume more video content than ever before and can additionally retain 95% of the brand message compared to 10% of text. It's also the perfect way to bypass issues like language barriers while also giving a glimpse into the people behind the company. This will strengthen the bond. 
This visual content is also a great way for small businesses to stand out from other SMEs. When used correctly, it delivers a fantastic ROI. If supported by affiliate marketing and the use of testimonials, the brand will be unforgettable. While it doesn't guarantee sales, you cannot succeed without brand visibility. Do not forget it.
Customer Relationship Management Tools
Winning new customers is one thing, but maintaining their loyalty is the key to sustained success. Consumers are now invested in the customer experience and are often willing to pay more to brands that go the extra mile to build connections. A dedicated CRM allows your employees to manage every aspect of the ongoing client interactions. Better still, it enables colleagues to pick up the conversation and ensure that a fair and consistent service is offered at all times. It's the least that they deserve.
As well as advanced CRM facilities, the use of VoIP tech and other customer care tools is vital. The CRM can also incorporate loyalty schemes and other features that encourage clients to come back. If nothing else, their loyalty makes it easier to forecast the company's future performance. So, you can make calculated expansion choices.
Innovation Tools
Ideas are the foundation of any successful business. As such, any opportunity to see a greater volume of creative innovations will improve the company's hopes of long-term success. The best employee innovation platform will promote company-wide innovation. This will subsequently allow the business to identify winning ideas and likely failures right away. When combined with virtual testing and data analytics, advanced tech will help you save time and money in prototype phases.
If your business isn't moving in the right direction, it will get left behind. A proactive approach to unearthing the next big idea will strengthen your position. Better still, your employees will feel motivated while consumers will respond positively too. Making it accessible for all staff members should be the aim.
Monitoring Tools
Data can now be used in virtually every aspect of business. It's likely that you already collect information on consumer habits and the ROI of various business matters. For the best results, though, you should also monitor the performance levels of your machinery. The OEE method will allow you to do this well and subsequently stay on top of maintenance. By scheduling it before faults emerge, you can rule out unnecessary downtime. This will translate to a better bottom line.
Above all else, keeping on top of situations keeps your mind at ease. So, you will be able to work without distractions, which should reduce human errors. When combined with the many other rewards offered by modern tech features, the daily operations will run far smoother. You've got this.