Category: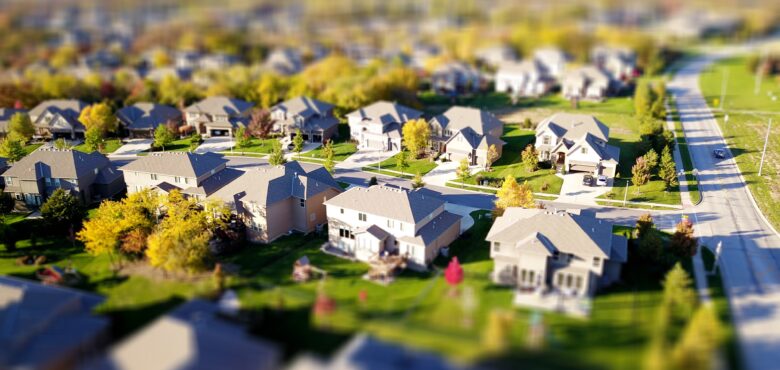 How to Build a Successful Career in Real Estate Investing
Over the years, real estate investment has been identified as one of the most lucrative professions, with returns that enable people to achieve their goal of financial freedom. If you're looking to delve into this sector, this post will serve as a helpful guide. You will learn some smart strategies you can implement to evolve as a successful real estate investor. 
Investment Strategies
Once you have identified the pros and cons of becoming an investor, the current trends, and how best to invest, your next step will be thorough research on the investment strategies. Every investment strategy in business has benefits and drawbacks, and knowing about both allows you to make sound financial decisions. The research process gives you more confidence in yourself and your abilities while making you more comfortable with your decision to enter the industry. In learning the ins and outs of investment strategies, you might understand why flipping homes are ideal for people with enough cash flow, design and handyman skills, and liquid assets.
A great benefit of researching strategies is that you can prepare adequately for the future, considering your investment interest and capacity will grow or change. You might start as a home flipper but might venture into renting out homes as a landlord and having multiple tenants.  
Secure Funding
Like any other business, real estate investment cannot be a reality without money. The type and source of your funding might differ from another investor, mainly due to a difference in investment strategies. While some investors find it financially sound to apply for mortgages and mortgage loans, others might use their funds to invest in groups or trusts. Finance providers such as Jumbo Loans offer the service of a qualified financial advisor who takes a look at your professional plan to find the jumbo loan that best suits your strategy. Study the ins and outs of financial packages to know which one you're most prepared to apply for. 
Determine the Role You Want to Focus On
In real estate, there are countless career opportunities that don't involve becoming a landlord. You might decide that instead of having tenants, you'll purchase a home for resale and develop yourself as a project manager. This decision will be driven majorly by the research done in your early stages and will set the tone for the right steps to take to attain success. In deciding to be a project manager, for example, you'll have to decide whether or not you plan to undertake repairs and home improvements yourself or hire a professional. These decisions will also determine how much profit you'll flip or earn per rental you own. 
Find the Best Investment Locations
Not all homes are great, and not all locations are lucrative either. You might be presented with a lovely home at a location that struggles to find potential buyers. The first step to determining your ideal location is, again, by conducting research. Take the time to choose and learn more about your target market. It might be young professionals, students looking close to the city, or families looking for places in the suburbs to settle with their families. Your target audience will determine which location is most ideal for your investments. Another thing to research is the availability of social amenities and how close or far they are from the location. Amenities include school districts, transportation, play areas, and many more.
Be Curious and Never Stop Learning
There are many ways to make money in the real estate sector. All you need to do is research. To succeed at your job, your first task should be researching. Here, your sole aim will be to find out how people already investing in real estate have made their money and the past and current real estate markets. The internet is the easiest, most convenient way of learning about real estate. Another great way is by attending real estate seminars or short courses organized to teach detailed information about the profession, career options, and the process of becoming a recognized investor. 
The final learning option will be to go directly to individuals who have already established their careers in the industry. Having candid discussions with such people is a great way to learn about what you might not find on the internet, like financial risks and rewards, time commitment, and the everyday life of a successful investor. The conversation can kickstart your next steps or send you back to the drawing board. 
Craft a Professional Plan
Consider your investment plan as your business plan. Your professional plan must be created and clearly outlined before deciding whether or not you'll work as an individual or as part of a group. In this plan, you aim to map out all your goals in real estate investment, the projected revenue, expected costs involved, and an estimated return on investment. 
The main reason for a professional plan is to condition your mind to desire success. It is a physical representation of your ambition and desired outcomes, done considering the current real estate market and past marketing trends. For professional plans that involve you working in a group, boldly outline the people and their roles within the group. Also, include the method of fund contribution, be it money, skills, or assets. 
Advertise Yourself
Don't hold back on marketing yourself and your business. Of course, potential buyers will want to know your success rate before putting their trust in you. The best way to get over this is by starting small with the people around you. You can start with a few pro-bono offers, helping people flip their homes, or finding great rent places. If you can, start with a company or a group and build your portfolio with their help and support. And never forget to network wherever you find yourself. 
One profession that has welcomed individuals from all walks of life is real estate. Real estate investment isn't built for only those with business-related backgrounds. It is a unique field that uses creativity, economics, marketing and design, and home improvement. The next best time to start your career in this field is now.