Category: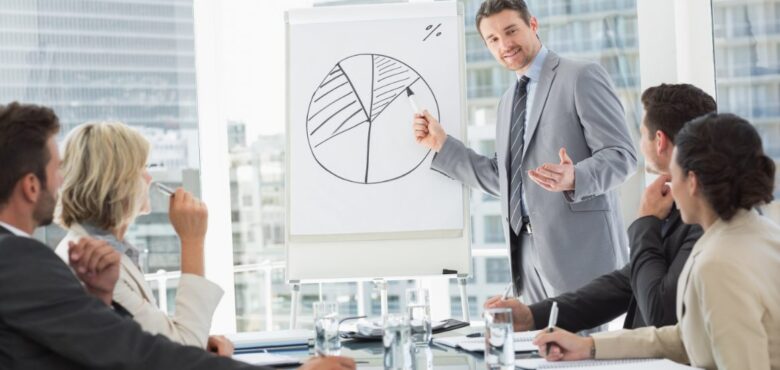 Market Yourself: Landing a Job in Marketing
Marketing can be a rewarding career for those that value ambition and creativity. Getting one's foot in the door can be challenging however – it's a very popular choice of career and you'll likely be up against many other applicants. The key to landing a job in marketing is knowing how to market yourself. If you aren't able to market yourself, employers won't trust your ability to market other people's products.
Below are just a few tips on landing a job in marketing.
Build Your Knowledge
Having a good knowledge of how certain marketing practices work could help you when landing a job. For instance, if you're trying to break in digital marketing, you might want to do some deep research into fields such as SEO, social media marketing and content marketing. You could read books, attend seminars or even take up courses.
Consider Qualifications
Qualifications aren't always necessary when breaking into marketing, but they're likely to help by proving that you have some knowledge. You could consider looking into courses offered by companies like Pacific Training Group. On top of three year degrees, you may be able to find short courses that offer other qualifications.
Find Your Niche
Marketing is a vast industry. It encompasses everything from event marketing to PPC advertising. It's worth focusing your efforts on one area that you think is your strength. You could also look into marketing for specific types of customers. The rules for tech marketing are very different to literary marketing or fashion marketing.
Start a Blog/Vlog
A blog or a vlog could show employers that you have the ability to build a brand and create content. Blogs consist of written content, while vlogs consist of video content. Both are easy to set up – you can start a blog for free on WordPress and you can start a vlog for free on YouTube. If you want your blog or vlog to be successful however, you need to put in the work. This could involve making sure that new content is posted weekly and that it's high quality.
Look Beyond Job Boards
You may find a few vacancies for marketing roles on job boards like Indeed, however these aren't the only places you should be looking. By getting creative, you may be able to find other ways of landing roles. Emailing companies that you want to work for directly could be one way of hunting for vacancies. By approaching companies instead of replying to job ads, you may have more freedom as to how you formulate your application. You could also connect with marketing professionals on LinkedIn and attend networking events (once the pandemic is over of course) to help get your name out there. Show that you're keen by following up applications. You could also try asking firms to volunteer for a week – this could give you some experience and possibly even lead onto a paid position if you succeed at wowing the employer.