Category: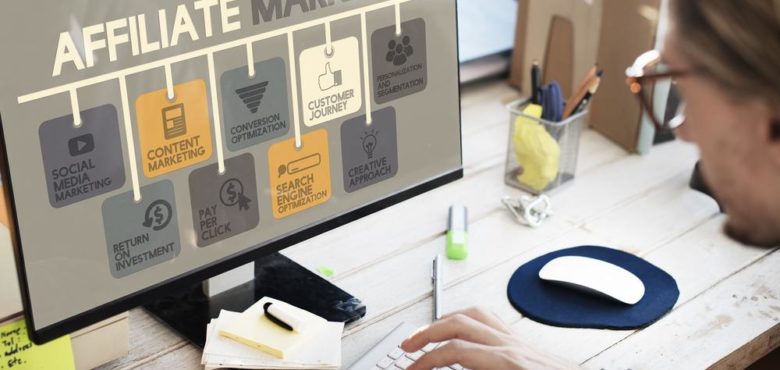 10 Things You Should Know to Become a Successful Affiliate Marketer
If you've read about affiliate marketing and think it sounds like a sweet way to earn some cash, you might be right – but only if it's the right venture for you. Affiliate marketing won't be the right way to make money for everybody, so read on for 10 things you should know to be successful.
#1: You Need to Really Enjoy What You Do
The first thing you should know is that you probably won't stick to it if you're just doing it for the money. You need to be able to come up with new ideas, and for those to flow, you have to like it.
If you don't enjoy it, then what's the difference between you and somebody else who's stuck at a 9-5 that they hate? There isn't one! This is why many experts recommend beginners start with a product and niche they really like to see if it's for them.
#2: You Need to Be Prepared to Take Baby Steps
Making your first bit of money is the hardest part. Don't get confused – it's highly unlikely you're going to make thousands in your first month, or even your first few months affiliate marketing. You need to be prepared to take baby steps forward, even if it feels like you're not getting anywhere. You need to understand the psychology of your clients, understand buyer behaviour, and just keep on practicing to see what works for you. If you do that, all of your hard work will pay off.
#3: You Must Learn as Much as You Can About the Product You're Trying to Sell
Selling a product just because it's popular might help you to get a little success, but it's nearly always better if you know about the product you're selling first. You should never, ever attempt to promote a product that you don't know anything about. This will show in the materials you use to promote the product – the content may be low quality, for example, with inconsistencies that people who are familiar with the product will spot.
Ask yourself: what do you know about the market? What do you know about the competition for this product? Why should people go for the product you're offering and not competitors? What apprehensions may potential buyers have that you need to answer to get them to buy?
#4: Consistency Is Absolutely Key
You absolutely can't allow failures and disappointments to stop you from following this path if it's what you really want to do. Learning from your failure is what will make you successful. Instead of giving up, figure out where you went wrong and make it your mission to correct whatever it is. Be consistent, and the results will follow. No rich person gave up at the first hurdle.
#5: Making a Solid Plan Will Always Help
Making a solid plan as early on as possible will ensure you have something inspiring to look at that can help to drive you forward. You can use this to outline what you're going to do, what you will do if it doesn't work, and more. Think of it this way: What, Who, Where, When, and Why. This should make it much easier when putting together your affiliate plan.
#6: You Should Aim to Build a Strong Reputation in Your Niche
Affiliate marketing is a little more complicated than it was a few years back. It's more sophisticated, advanced, and profitable these days. Instead of just building a one-page campaign, work on building assets, funnels and things which have value. As you do this, ensure you stick to one niche and aim to master it. You'll earn the trust of consumers this way and build a strong reputation.
#7: Don't Wait to Get Started
It's never too late to start – affiliate marketing is certainly not dead. It'll change, and it'll peak, but it's not going to die. When done properly, it's actually more profitable than before. Don't wait!
#8: There Are a Few Great Ways to Promote Affiliate Links
There are lots of ways to promote affiliate links, but some of them are particularly effective. Review posts are great, because they give the potential buyer an idea of what they are getting into before they make a purchase. You shouldn't push them to buy the product, but should include your link. Social marketing is also a really good idea as you can actually show people how the product works.
#9: Don't Sacrifice Your Integrity
Your readers are not stupid. They will know when you have inserted an affiliate link into your content. If you break their trust then they will likely leave and never come back. Once you've lost trust, it's very difficult to get it back.
If your visitors don't think you're being honest or think that you are only recommended products and services due to a profit motive, why should they go back to your blog or YouTube channel? You wouldn't be providing anything of value! Make sure your ultimate priority is to provide value to people who visit your pages. Always disclose affiliate relationships with vendors before promoting, too.
#10: Aim to Be as Helpful as Possible
Your affiliate ads should be viewed as additional resources that complement your content. Make sure your content is informative and useful. Your ultimate goal should be to provide the reader with value, and that will shine through. Simply setting up a page that is designed to sell products with no value in mind won't work. Why should somebody use one of your links – especially when many people are tech savvy these days and will probably know what kind of site they are looking at? Be authentic and honest, add value, and don't recommend products that you don't think are worth it just to make a quick buck.
Never just add links to products with no reason or visitors will leave. Valuable content will provide the visitor with a better experience, and that's what you need to keep in mind – the sales will follow naturally.