Category: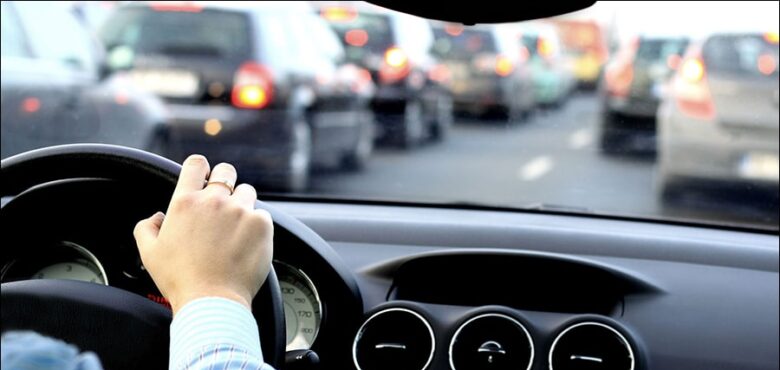 How to Make Driving for Work Less Stressful
Sometimes, we're in the office. At others, we're on the roads. While there's an element of fun attached to getting out there and meeting with customers, suppliers, and other people related to our business, it's true that sometimes the amount of driving that we do can be a little stressful.
Spending a bit of time behind the wheel is fine, but if it feels like that's all we're doing, then it won't be long before we begin to feel a little stressed – and maybe even resent the fact that we have to drive so much. So make sure that you're taking steps to reduce driving-related stress. We take a look at a few effective ways below.
Get a Good Vehicle
You'll find that the process of driving is much more enjoyable if you have a good vehicle. If this is the part of the driving experience that you're not so into, then why not look at upgrading? If you've been driving an old car, then you might just be surprised at how comfortable and modern the new models of car can be. Also, a new set of wheels will have the added benefit of giving you a more professional look.
Add Storage Space
Of course, the issue might not be with the car directly, but with the amount of stuff that you have to transport when you're travelling for business. If you have luggage and business materials yet don't have much space in your car, then you'll continually feel cramped when you're moving from A to B — and that can seriously compromise your enjoyment of the ride. If you find yourself in that position, then look at having a Thule cargo carrier installed by a company like TCS Upfitting. It'll give your vehicle a lot more storage room and ensure that you have a lot of space inside the cabin.
Travel at the Right Times
You might like driving, but find that large chunks of your time on the road are spent, well, not driving at all. You're just sitting in traffic. And is there anything worse than that? While there'll be times when you get caught in bumper to bumper traffic, sometimes you'll have a say. It can be highly beneficial to set off on your journey at around 9 am, when the bulk of the rush hour traffic has passed. Even setting off twenty minutes later than planned can lead to a fluid journey along open roads.
When to Pull Over
There are times when you'll just want to get home, but in trying to make it back, we can sometimes cause our stress levels to rise. Every red light becomes the enemy, and we become unable to handle traffic jams. While a spot of calming breathing will help, it's also worthwhile considering just pulling over for a while, or maybe even spending the night at a hotel. It's nice to make good time, but there are times when it's just better to look after yourself and go again later.