Category: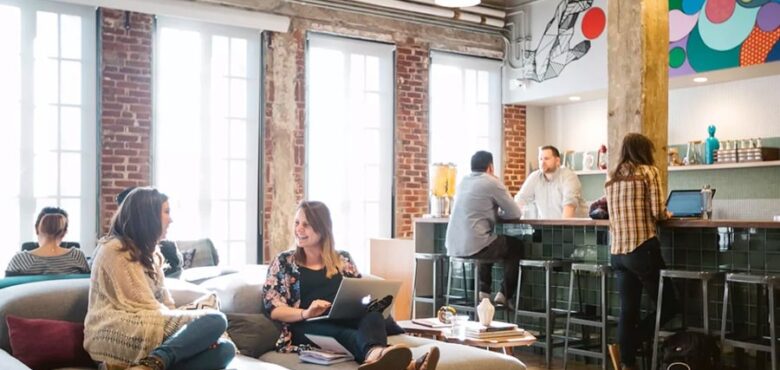 Are Co-Working Spaces the Future of Offices?
2020 was the year that many of us started to spend more time at home. Our homes became the places that we slept, ate, relaxed, shopped, and worked. With this change in patterns of working due to the COVID-19 pandemic, many businesses have started to come up with ways in which they can best coordinate their returns to a more 'traditional' mode of working.
Perhaps they may have suffered financially as a result of the pandemic and are looking for ways to quickly and easily get back to a routine again, without the high cost of exclusive office rentals.
Co-working spaces could very much be one of the answers to these small to mid-sized business' problems. Here are some of the reasons why.
The Cost Factor
Smaller businesses will directly benefit from a shared office space, with the potential to save money and time when it comes to finding more permanent residence as the business grows. They are quick and easy to move into since most of the furniture and resources will be set up prior to moving into the space. This also means that the overhead costs are reduced since most of the necessary equipment is taken care of as part of hiring costs.
This also means that there is more flexibility should the business become too large for the space– it is just as easy to vacate and move to another space for the same reason. If you want more space in the same building, many of these shared spaces will have a restricted master key system in place for companies who want to rent an entire section.This will mean that the section in which you are working with remains secure, only being opened by specific keyholders.
Time is money when it comes to running a business- don't let your chosen work space be a drain on both.
Networking and Potential for Growth
The prospect of being around several other professionals in a co-working environment will be an excellent opportunity to collaborate further down the line. There is huge potential to network, while having the opportunity to share ideas–with privately owned offices, or, indeed, home working solutions, the opportunity to do this is limited.
The proximity of other influences to your business can be a boost to commercial operations–possibly one of the most attractive advantages of working within a shared space.
Work/Life Balance
One other benefit of working from a co-working space is the use of purpose-built break areas. These areas offer the opportunity to take some time away from the desk to relax and recharge before going back to work. Being a shared space, also proves to be another opportunity to network with a fresh head, as well as hosting casual meetings.
Having a designated space to relax in is important for the well-being and productivity of staff.
They may offer 'break-out' stations with desks and games, collaboration cubicles, and coffee bars giving employees the opportunity to relax and raise their performance.
Are co-working spaces the answer to bringing the office back to work?