Category: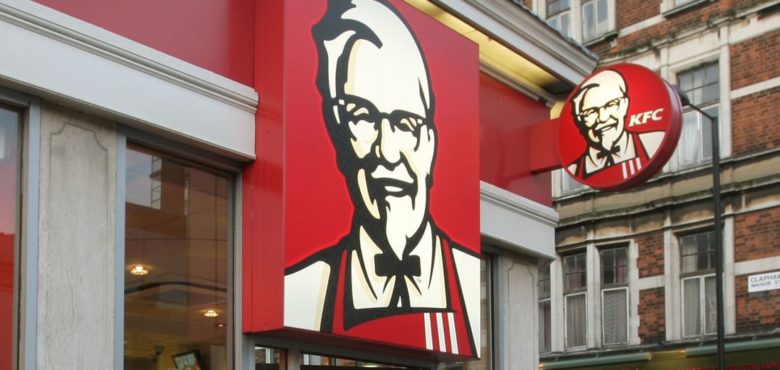 How KFC Became a Top Brand: 3 Lessons to Learn
20,000 locations in 123 countries around the globe and new are added every year. That's how big the KFC brand is. That's a long way to go from a roadside restaurant opened during the Great Depression. And many businesses today can learn a lot from this particular success story, which shows exactly which things to focus on when building a brand.
3 Lessons to Learn from the KFC Brand's Road to Global Success
#1: Creating a Brand Icon Supporting Values Customers Can Relate To
What is the first thing that pops in your mind's eye when you hear about KFC? It's the image of Colonel Sanders, right? It's not really the food that made this particular fast food chain stand out and win over the international arena. It was the marketing genius of the brand's creator, who was a showman and a business genius at the time when marketing was only a vague concept.
The classic Southern gentleman who represented all the old values America cared for, this is who pushed KFC to the top. And it's no wonder that after his passing the company took a rapid nosedive. And it went that way until Kevin Hochman came and 'resurrected' the good old Colonel turning the spirit of a marketing genius into a new marketing icon (Forbes). All those values that people appreciated so much didn't change, and the company gave them a familiar shape resurrecting and building up on the legend of the Colonel.
It's this kind of icon you should be aiming to create when building a marketing strategy for your brand. Think of the values that your audience will relate to and create a symbol that proves your allegiance to them.
#2: Putting Customer Service First
As mentioned before, KFC didn't reach its place at the top through food alone. In fact, it's the dedication to provide the best possible customer experience that helped brand the most. And today every customer can share the experience with KFC. You only need to complete a simple survey to send your opinions and suggestions to the company. And the constant customer service upgrades prove that those opinions are taken into consideration.
Recruiting top-grade cooks and relentlessly working to make their restaurants equipped with everything a customer might need for comfort fall into the line with the brand's values. You should follow the same line of responding to customer feedback and making changes based on it. And don't forget to advertise this fact to show your customers you care about what they say.
#3: Focus on Special Flavors
One of the most successful of recent KFC campaigns was launching menus with traditional local flavors in different regions. The company launched the local flavors menu under the auspices of 'Sanders himself would have done that'. That's how traditional Southern flavors started to make their rounds around the world.
You can use a similar trick in any kind of business by paying homage to the local traditions when adapting your global strategy for local marketing. Introducing these localized 'flavors' to the wider audience can also be a good idea. It will garner interest from the customers who seek diversity and new experiences.