Category: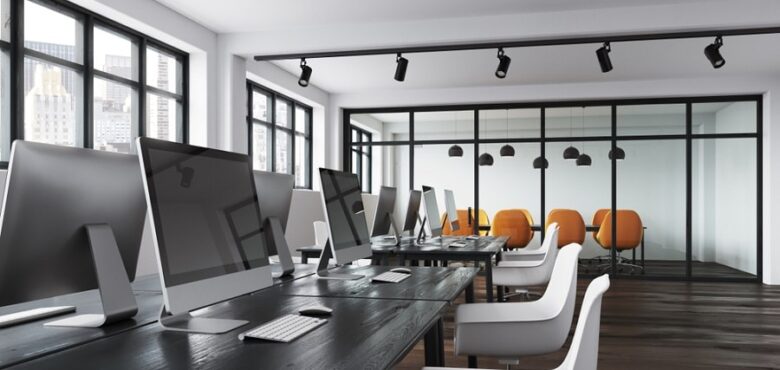 Keeping Your Office Tidy
Cleaning. It takes up time you don't have, and what difference does it make anyway? Well, when it comes to your office environment, both you and your business will benefit from a clean environment. Here are some great reasons that you should make sure that your office is clean.
Productivity
It might seem like the buzz word of the last five years, but it really does matter. Studies show that a clean office makes employees more productive. When there is less mess, no full bins, no smell lingering in the carpet, your staff will thank you by simply working more efficiently.
There are fewer items to distract the team, and they can concentrate on getting their work done.
Illness
This should come as no surprise, but when surfaces are cleaned regularly, it removes dirt, grime, and more. Certainly, 2020 has proven that it is essential for people to ensure that cleanliness is a priority. It pays for you to understand all of your options when it comes to cleaning your options and how much of a difference a professional cleaner can make.
You can get some additional information here.
When your staff is ill, they may still feel pressure to come to work. That pressure can mean that other people will also get sick. So it is vital that you have a well-cleaned space at all times.
Clients
Your client will want a clean and well-maintained office when they arrive for meetings. First impressions count for a lot when it comes to your clients. Ensuring that your company has a clean and welcoming office should be something that you wish to do anyway.
You are used to how your office looks, but your clients are not. They will notice the dying succulent in the corner of the gathering of dust on the window ledge. Consider the impression that you wish to give to the clients.
Office Furniture
You most likely don't want to spend out on furniture repeatedly. In which case, keeping your furniture clean and well maintained will ensure that you prolong the life of it. Dirt and dust can get jammed in printers, air vents and cause a number of allergic reactions.
Keeping your furniture clean will help prevent many of these issues.
Pleasent
Aside from all of those things, it is nice for you and your staff to be able to enjoy a clean and comfortable work environment. After all, you spend multiple hours a day in the office working. The idea you need to arrive in a dirty, cold, damp, or uncomfortable work environment makes the experience less than inviting.
Keeping your offices clean can be done with ease when you hire a professional cleaning company to take care of it. Walking into a clean-smelling office with no dust and clean surroundings set everyone up to have their most productive day.
Commercial cleaning should be an essential part of your budget and an essential item when it comes to the happiness of your staff.