Category: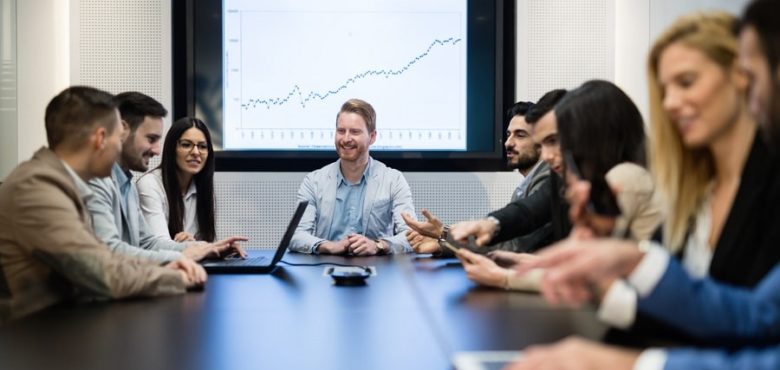 How to Increase Productivity in Business Meetings
Business meetings are an important way to share knowledge, come up with ideas, make important business decisions, socialize with colleagues, and impress new clients. Business meetings play an important role in any company, but can often become mundane and unproductive.
If you are struggling to host effective business meetings, and are often met with eye-rolls and yawns, then here are some top tips on how to host better business meetings.
Prepare in Advance
Preparation is key. This goes as far as the attendees, the information, the presentation, and even the room itself. There is nothing worse than a meeting that is messy, and uninformed. This makes meetings extremely unproductive and sets a bad tone right from the start. Before you send out the invitation, make sure you have put thought into the meeting, and have a clear intention for it. Create an agenda and share it with your invitations, which can help people engage accordingly, right from the start. In the time leading up to the meeting, make sure you have prepared all the relevant documents and presentations. It is a good idea to get into the meeting room beforehand, to set everything up. If it is a big conference, or you are bringing prospective clients into your business, you may consider employing the help of Infassure in advance, to set up the audio-video systems to ensure there are no technical difficulties on the day.
Only Invite the Necessary People
You must limit the invitations, and only invite those who need to be there. People who are made to attend, but are not the right people, can mean a crowded room, with a lot less interest and engagement, which can impact the entire atmosphere. When there are only the right people in a meeting, it can be much more productive and interactive.
Make It Short
Shorter meetings have been known to be more effective, and productive. This is because most people dread meetings, and it can often be difficult to pay attention for a long period. Shorter meetings mean the information can be condensed down in a simple, and easy way to absorb, and attendees stay engaged for longer, instead of checking their own emails or multitasking. Make sure to relay only important information, to get maximum attention from your team. Any meeting in under 20 minutes will be much more successful and reduce the risk of your employees getting physically fatigued.
Avoid Scheduling Back to Back Meetings
Avoid scheduling a meeting where the room is being used directly before yours. This often leads to the first few minutes of the meeting changing over, getting set up, and ultimately setting the wrong tone for attendees. You want the meeting to start how it means to go on, which means ample time to get in there and set up so you can start straight away.
It is also important to consider the diaries of your attendees before scheduling the meeting. This is easier when you are scheduling an internal meeting, whereby you can ensure the majority of participants are available. If there are back-to-back meetings, it can lead to disruptions and loss of concentration as people enter the meeting later than the start time.
Business meetings can be much more productive if you prepare in advance, invite the relevant people, make it short, and avoid back-to-back meetings.