Category: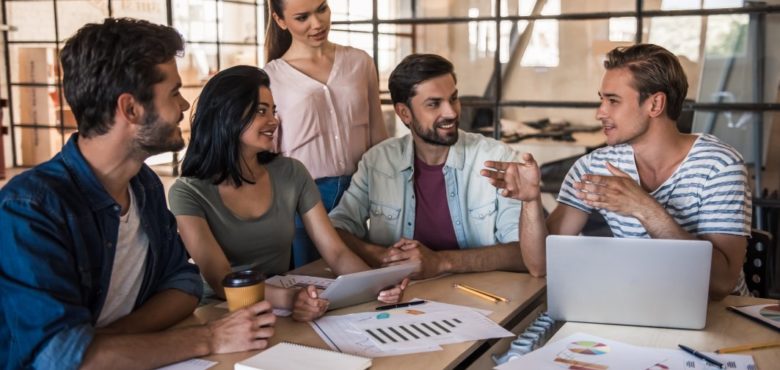 Why Investing in Your Employees Is Important
Investing in your employees is important because they all impact your company in a variety of ways. The more you give to your employees in the form of incentives and benefits, the more likely it's going to help bring more business and improve the productivity of the workplace. Here's why investing in your employees is important.
It Directly Benefits Your Company
When you start focusing on how you can improve your staff and give them the tools they need to work smarter, rather than harder, it can directly impact your business. So whatever that might be, whether it's training them in certain areas that they're weaker in or allowing them opportunities to meet others in networking environments, they can all help further business success. The more you can concentrate on giving staff would they need through skills or equipment, the more it's going to pay itself back in the future to the business and the health of it. Whatever you invest in, you always want it to better your situation, and when it comes to your staff, it's only going to make the situation better if you invest in their career and workplace attitude.
It Builds Loyalty in Your Staff
Most staff in your employment just want to feel valued and not giving them the chance to feel that value can have a negative impact on your company. Building loyalty in your staff is essential if you want to reduce the staff turnover and have happy employees. When investing in your staff through team building training or simply recognizing their efforts and rewarding them with a pay rise, it all helps in them knowing that they're being respected and looked after by their employee, not simply for the sake of money but worth as person too.
Your Staff Become More Promotable
When you're giving your staff training, they become more valuable and what's more, that makes them more promotable for jobs that might pop up in the business at any point. And as much as you should give outsiders a chance, it's also nice to be able to hold onto staff who want career progression and until now, haven't had the chance to do so because they lack in certain experience or skill sets. Try to offer what you can, where you can because that's going to earn the respect you need from your employees to show you're trying and not just ignoring them.
Gives You a Perspective for the Future
When it comes to training, as a company, it gives you the perspective to look into the future and see what might be possible for the business. That's something worth doing because your business is worth lasting for as long as possible and if so beyond your life on earth. By training your staff, you're investing in the future of the business too.
Investing in your employees can help make the impact you need for the company's present and future. Open these opportunities for your staff and set aside a budget to focus on its training as and when it's needed.