Category: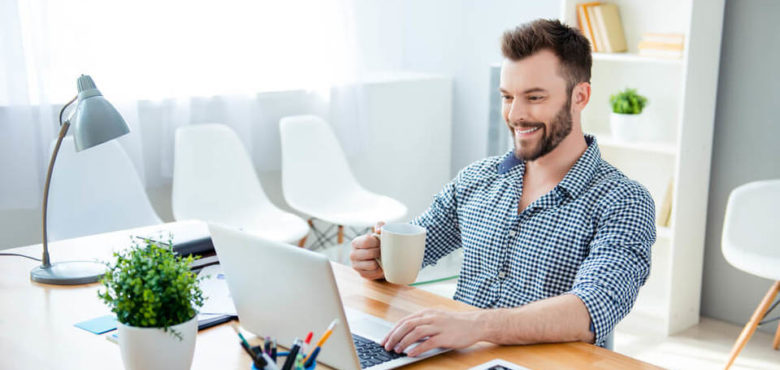 How to Improve Traffic to Your Website
Driving traffic to your website is now more important than ever, and it's clear that when we go through times of limitations like the current Covid-19 situation, the online realm reigns supreme. And that means that there's still work that can be done to help build the reputation of a brand and to play the long game of creating content and engaging with customers in order to be relevant still after emergency situations like this are over.
Here are some tips to improve traffic to your website.
Get Clued up on Social Media
Social media has so many opportunities, and because there are multiple platforms out there, it's important to take full advantage of each one where relevant. If you've not yet got social media for your business, then now is the time to have them. If you do, but you haven't attached them to your website and vice versa, then you're missing out on any potential cross-promotion of customers. Those individuals who are discovering you on social media, might not know about your website and so it's a good opportunity to link up your social media handles so that they lead to your website. It's extra traffic for your website, and that's something that's obviously essential.
Social media platforms are something to try and learn more about in-depth. Some of them might be effective for your business, and some of them won't be. It's important to focus on the ones that can really help build your brand and more importantly, engage with those individuals who are your potential customers. Going viral on a social media handle is one thing, but what translates into customers might not be as significant.
Advertise Through Paid Ads
Paid advertisements are a great way to help bring some extra traffic through to your webpages, and they can likely do a lot more than what your promotion of posts would do by simply posting it on your feed and waiting for the likes and comments to roll in. If you've never tried paid advertising before, it's worth doing some research before you start spending your money. The reason for this is that you can easily spend hundreds and thousands, in return for very little engagement. It's all about knowing your customer demographic and what type of content is going to be the most engaged. A lot of it is going to be done to trial and error, but eventually, you'll get the hang of it. The more you spend on paid ads, the bigger the return could potentially be. It's certainly worth taking advantage of where you can.
Outsource Professional Help
When you're limited to what you know within your business and the people who work for it, it's important to look beyond it and to those who will have professional knowledge of how it works. Those who are efficient with online marketing, like this industrial marketing agency. You want to get support on things like SEO and improving the popularity of your website in terms of the search engines. The more you can help build on and improve this area of the website, the more you will start seeing better results and more traffic. There are some basic steps that you can take advantage of to improve the search engine optimization of your website. Condensing images is a good way to help improve the speed of your site, which can be very much appreciated by those coming onto your site for the first time. You should also try and replace any broken links and continue to monitor this as often as you can. Broken links are caused by the site you linked to changing the location of the link or simply deleting its contents altogether. It's important to fix these links for anyone who is new on your site, it's not a good first impression.
Create More Organic Content
Organic content is something that will continue to be strong throughout even the hardest of times. A business can cut all of its budgets and things like paid advertising will stop. However, when you've created content for your own website and for that of others, it remains on there. For your own website, it's on there indefinitely, unless you decide to pull the plug on it or delete the page. Therefore, when the world is going through a global pandemic such as this, one suggestion to help continue your source of traffic and to keep it coming is to continue writing content. The more you write and the higher the quality it is, the more popular you become, and as a result, you'll likely see more spikes of growth in your website's traffic.
Look at Customer Data
Another way of creating better content to showcase on your blog and social media handles is to understand who your customers are. You may have some idea from the initial market research you did when creating your company, but a target audience can change. It can change slightly, or it can be quite a significant change when it comes to the online world. You have a much bigger demographic of younger browsers that might find your brand or company interesting. Start taking advantage of analytical platforms and using social media's own online analytics too.
Collaborate With Other Popular Publishers
And finally, there are plenty of competitors online, but they can also be your greatest allies. Think about pitching collaborations with companies, and if you're able to find something that benefits you both mutually, you can both benefit from each other's audiences. Look for those with similar audiences or those that you are specifically trying to target. Come to an agreement on what would work for the both of you and watch the cross-promotion happen before your very eyes!
Being able to improve traffic to your website is something that's constant and that you always have to be consistent with. Take advantage of what's available to you online, get help where needed and always experiment with different ways of drawing in your audience.