Category: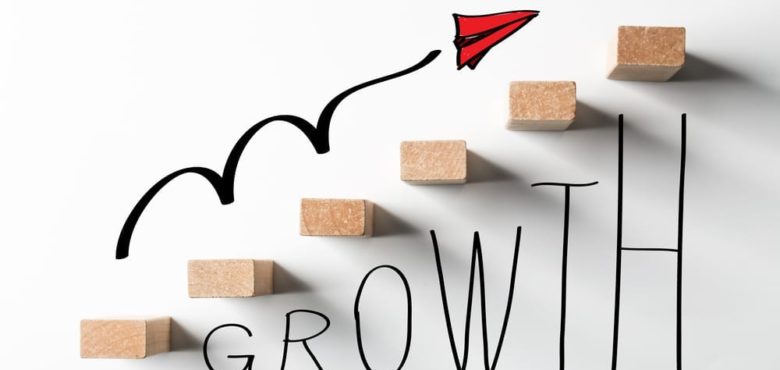 How to Grow Your Business in 5 Steps
Starting and running your own business can be an extremely rewarding experience, but it also comes with its fair share of challenges. The good news is that you aren't alone. Many small business owners have faced the same issues and have come out victorious. The most successful ones learn to cope with change, build flexibility and resilience, and grow their business in a way that aligns with their personal and professional goals. The business world is competitive, ever-changing, and filled with opportunities to succeed. With the following five tips, you can grow your business and finally reach your true potential.
Prioritize Customer Service
If you own a business, you have customers. The backbone of any small business is customer service. It is one of the most critical factors that will determine whether or not your business grows. Make sure you prioritize customer service and satisfaction. If your customers feel like they're receiving good service, they'll be more likely to come back, give your company good reviews, and discuss your company with others. Not only does this create opportunities for repeat business, but it also opens the door for new business opportunities through word of mouth from satisfied customers.
Use Social Media
Social media plays an integral part in the lives of modern consumers. Use social media to build your brand and engage with your target market. You can create and share content, conduct surveys, and run promotions. Create a social media presence that your customers will appreciate, and they'll be more likely to become followers and purchase your products. 
While social media has become hugely overhyped in recent years, it's still a great way to reach your target audience. By creating content that is engaging, useful, and specific to your niche, you can grow your business on social media. You can use various social media channels to create and share content. These channels include Facebook, Instagram, and LinkedIn. Each one has its advantages, so it's important to understand which one is right for your business. With social media, you don't have to rely on just one channel to reach your audience. Instead, you can use multiple channels to maximize your reach.
Participate in Trade Shows
Trade shows are an excellent way to build your business network and make connections with other businesses. You can meet professionals in your industry and exchange ideas. These shows also give you the opportunity to make valuable connections that could lead to new opportunities and clients.
Many people shy away from trade shows because they can feel overwhelmed and nervous. However, trade shows are an amazing opportunity that anyone trying to grow their business should take advantage of. One of the most helpful things to have at a trade show is an engaging booth that grabs the attention of people passing by. A great way to do this is by having a large sign, such as a polyester banner, to display in front of your booth and attract more potential clients and networking opportunities.
Network
Networking plays an essential role in business, and it can help you grow your business in multiple ways. Networking can be a scary word for many people. However, the truth is that building a network of strong relationships is a good thing. Networking can help you find new customers, expand your customer base, and find new partners. You can also use networking to find new employees. In short, networking can do wonders for your business, so it's important to get started right away. Begin by joining clubs that are in tune with your industry or signing up for trade shows. As your network grows, you can expand your circle of connections.
Look for Opportunities
Keep your eyes and ears open for new business opportunities. There are numerous opportunities that exist that are waiting to be taken advantage of. When you look for opportunities, you are looking for ways to make money, promote your brand, and grow your business. These opportunities can present themselves in a variety of ways. For example, you might notice that a certain route to your business is generating a lot of new customers. Take notice of these customers, and figure out how you can grow your business further. No matter how much your business grows, you should always continue to look for new opportunities and take advantage of them when they come around.
Conclusion
Starting your own business can be incredibly rewarding. However, it also comes with challenges. Make sure you prioritize customer service, use social media, participate in trade shows, and look for opportunities. Doing so will help you grow your business and reach your full potential.