Category: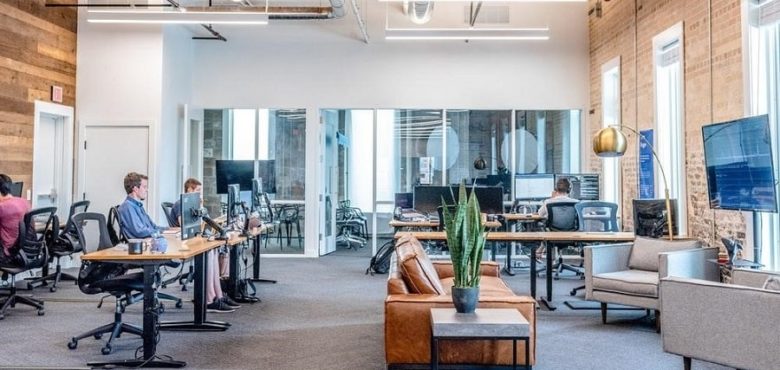 How to Make Sure Your Startup Looks the Partup
It is essential to look professional for any business, whether they are a multinational of worldwide fame or a small startup just getting its foot in the door. However, it is arguably more critical for smaller companies.
Looking the part can speak volumes without you needing to say anything at all. For both customers and investors, they will recognize an office that looks like it knows what it's doing, even if you feel as if you're still finding your feet. This will impress them, though, and give you the jolt of confidence you need to bring in their business. So, where do you start?
A Welcoming Environment
Your reception area is the first thing prospective employees, clients, and investors will see, so you must make it as welcoming as possible. There should be a desk for them to report to along with a receptionist happy to greet them, and there should also be comfortable seating for them to wait until they are seen.
While they do wait, you should also offer them refreshments and ask if they need anything else. It's a small thing, but it's one that goes down well no matter who you are. It also allows them to interact with people other than you or more senior members of the company, which can help them get an idea of the company culture.
Comfortable Lighting
The days of harsh and ultrabright fluorescent lighting are over. These shiny humming lights can cause migraines, distractions and make you restless, especially for those sat in front of a screen all day long.
Instead, consider energy-efficient lighting that gives the office a warm and comfortable glow, just make sure it's not too relaxing, you don't want employees falling asleep at their desks. Better yet, find an office with plenty of natural light, which is better for everyone, anyway, and also keeps the office bright enough that you don't need lights and ensures a green office that saves electricity.
Clean and Tidy
Offices can get messy, especially when there's so much going on that there's no time to stop and do a little tidying now and again. However, a messy office also looks like you don't take pride in your workplace, which can raise alarm bells for investors and customers.
If you're short on time, you can invest in office cleaning solutions to tidy and clean every night. But you shouldn't wholly rely on the cleaners to keep the office looking neat, so remind employees that it is everyone's responsibility to keep the office spic and span. The cleaning staff will appreciate it, and it will also develop an environment of care, with everyone putting pride in the appearance of the office.
Looking the Part
Looking the part is a crucial aspect of business success. Just like you wouldn't show up to an interview in your pajamas, you shouldn't have an office that looks on the wrong side of a tornado. Making sure your startup office looks professional is as easy as making a few tweaks here and there, and as for the rest, you can let your talent do the talking.