Category: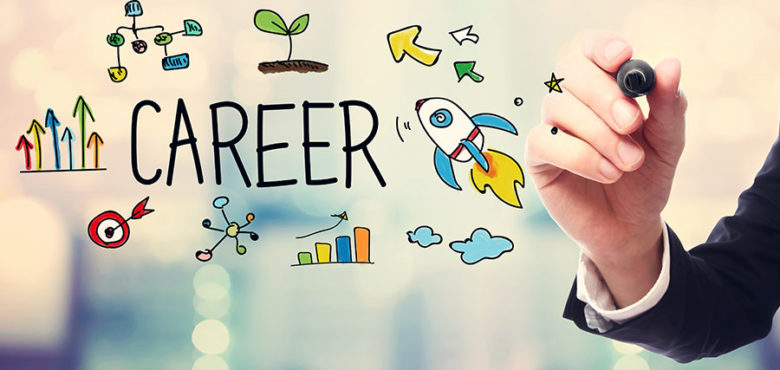 How to Gain the Skills You Need for Your Future Career
Life-long learning is becoming ever-more important in the course of our careers. With digital technology altering business processes, and many jobs becoming more complex and challenging as you rise through the ranks, the importance of skills, training, and education remains paramount across the duration of our lives.
This article takes a walk through a wide variety of different educational opportunities that'll help ambitious individuals gain the skills and talents required for some of the most challenging, rewarding and well-paid jobs on the market.
People Skills
The first skill is one that's fairly difficult to develop through a training program. People skills – your ability to make people feel comfortable and at ease in your company, as well as the powers of persuasion and the 'art of the deal,' are crucial for your career development. There are hundreds of ways in which you can personally work on your people skills, including:
Ensuring you speak to those around you wherever you are in the world
Taking languages courses to better understand your native or a foreign tongue
Studying experienced business professionals and drawing lessons from their personal conduct
Looking through videos on YouTube that recommend ways to enhance your people skills
Going to workshops and classes that require you to communicate effectively with your team
All of these pursuits will improve your social skills. Of course, people skills are generally improved through interactions with the people around you – and as such you should be able to make social improvements every single day if you're willing to put yourself out there and chat with those around you.
Basic Numeracy and Literacy
These skills are developed throughout your journey through education – from the moment that you enter primary school until the day you graduate from school, college, or university. Mathematics and English are two of the most important subjects in the whole of the curriculum, as they teach you some of the most basic skills that you'll need to get by in life.
However, your job is never quite finished when it comes to becoming more and more literate and numerically skilled. You'll find that there's always room for improvement – be that in your quick sums or the grammar in your emails. Downloading helpful apps is perhaps the best way to sharpen up these skills for the world of work.
Specific Training
Don't be afraid to invest in your skills through buying a place on a training course or university course. It's true that these investments are considerable – both in terms of the time and the cash that you'll be putting towards your education – but the outcomes are well worth what you put into it. If, for instance, you take an online degree with Wilfrid Laurier University to help you become a border services officer, you'll be best placed to leave your course and head straight into employment at your nation's borders. If you train in coding and software development, you're sure to be an attractive prospect for a firm looking for such skills.
The trick with training is to ensure that it's relevant to your career and that you'll gain enough skills through your training to merit your investment. As such, it's worth considering the following before taking up the training:
How much is the course, and for how long? Are you sure you can complete it?
Will the skills you learn serve you in your career for years to come?
Are you able to work alongside your studies to support yourself while learning?
When will you be graduating, and when will you be able to apply for the job of your dreams?
Can an employer help fund your training or your degree – or can they provide these skills in-house?
If you've fully considered the answers to the above questions, then you'll be ready to embark upon your training course or university degree to help you attain the educational attributes you need to progress down your chosen path.
Tutorials and Online Learning
The internet is a huge landscape of hundreds of thousands of distinct websites that offer incredible opportunities for you to learn and onboard useful information. Despite the array of offerings – from short-form tutorials through to months-long courses – the sad thing about the internet is that it's mostly used for entertainment and socializing – and is as such largely neglected for its incredible opportunities to aid with learning.
This is something you should not be neglecting. Consider the following resources in order to expand your horizons through online learning:
Wikipedia and other online dictionaries of facts and information
YouTube tutorials showing you how to perform certain tasks
Written blog posts, with photos, to help train you in multiple disciplines
Educational games, which help make the learning experience fun and exciting
Apps that train your brain in certain aptitudes by giving you daily challenges
Schools, university and training schools' online resource banks
Google Scholar and other websites that help you find and read research materials
All of these and more can offer you pathways to learning that you might have been neglecting for some time. Seize your opportunity to learn online: it's sure to help you in your performance at work.
Mentor or Tutor
If you work in a large enough company, there's no reason why you shouldn't ask for a mentor, a tutor, or an individual in the company who you can shadow and learn from as they go about their day-to-day tasks. These people will be more than happy to pass on their skills to the next generation of leaders – and they're also some of the most informative and inspirational banks of information to consult should you have any issues at work.
Even an informal mentor – like a manager or a senior colleague – can be instructive in this regard. You don't have to call them your mentor, but you should see them as such. By learning from how they perform on the job, you'll be able to replicate their successful strategies in the course of your own career.
These tips are all laid out to help you gain some of the skills that you will require to make a success of your career long into the future.