Category: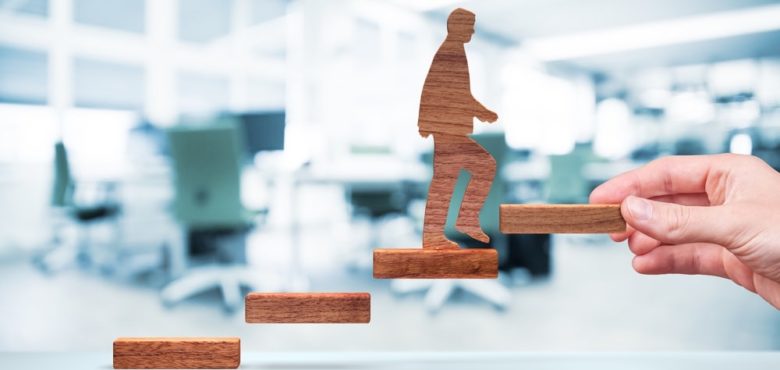 5 Careers to Consider That Offer Career Growth
When planning for our futures, a career path is always one of the first things we think about. We all want to find a career that we enjoy, one that rewards you well and offers us lots of opportunities, but sometimes, it doesn't work out that way.
Whether you're starting out in your career, or looking to change careers completely, it's always helpful to know which jobs are likely to become more important in the future, so you can plan to make the most of these opportunities. If you're looking to improve your career prospects, then why not seek to pursue some of these careers?
Statistician
The benefits of becoming a statistician are far and wide, but most importantly, it can offer some of the best career opportunities in terms of growth due to the high demand for data analysts within businesses these days. With data becoming one of the most important commodities in our world, businesses need statisticians to make sense of all that information, and a statistician can expect to work in a variety of industries.
Finance
Government
Marketing
Healthcare
Engineering
Manufacturing
Education
Law
Agriculture
These positions offer a great median salary and as you build your career, you will quickly find the opportunities to grow within this industry, as there's set to be a huge growth of 33% in the number of positions available, in the next few years. However, due to its popularity, it is important that you find a way to stand out amongst the rest.
One way you can help prepare yourself for this is by continuing your studies to master's level. It wasn't so long ago that all you needed to secure a good job was a bachelor's degree, but things have changed and now, a master's degree might be what you need to make the career progress you've been looking for. The good news is, it's much easier to fit a master's degree around your day-to-day life these days. The internet has meant there are so many high-quality options for online studying that allow you to get on with life while you further your education.
Statistical analysis degrees are getting tons of attention in recent years, and for good reason. All kinds of studies are ranking statistician as one of the best jobs you can have at the moment and the way to secure yourself one of those jobs is by getting a master's in statistical analysis.
A master's in statistical analysis prepares you for work in virtually any industry, giving statisticians great variety, and a wealth of career options. With excellent online courses such as the one from Michigan Technological University, you can get your Master's in Statistical Analysis in your own time and prepare for one of the best careers going into the 2020s.
Business Administration
So, this one's really not much of a surprise. At the end of the day, every institution needs someone with business skills, so it makes sense that there's a growing demand for business administrators. If you're looking to climb the ladder quickly in the business world, then becoming a business administrator can open up the opportunity for a number of the highest paying roles out there, including:
Marketing Manager
IT Manager
Sales Manager
Business Operations Manager
Not only are these jobs extremely well paid, but there are also a growing number of opportunities in these areas. This means there are plenty of well-payed jobs out there for people with the requisite skills to succeed in business administration.
If you're thinking about going into one of these positions, then consider some of the main qualities you need for this line of work.
Leadership
Teamwork
Problem Solving and Analytical Skills
Interpersonal and Communicative Skills
Adaptability
Time Management and Project Management Skills
Engineering
Engineering is another one of those careers that has always been popular and will continue to be so. We're always building things, so we're always going to need engineers! There are lots of different engineering specialties you can choose from based on your interests, but they are all in high demand and very lucrative. These include mechanical engineering, electrical engineering, civil engineering, biomedical engineering, and chemical engineering.
It's entirely possible to make it as an engineer with a bachelor's degree, but you could look into the possibilities that engineering has in terms of apprenticeships.
Nursing
With people living longer, the need for top-quality healthcare has grown exponentially in recent years. To meet the needs of aging populations, there has been an increased need for people in the nursing field. Many of the advanced roles in this career path are extremely well paid and are seeing huge growth, which means the demand for these positions is only going to grow.
High paying positions include nurse anesthetist and nurse practitioner, both of which carry great responsibilities but are very well compensated. If your bachelor's degree was science-based, then this could lead you into a rewarding and successful career.
Specialties include:
Gerontology
Midwifery
Nurse Anesthetist
Neonatal Nurse Practitioner
Family Nurse Practitioner
Orthopedics
Psychiatric Nurse Practitioner
Clinical Nurse Specialist
Finance
If you're looking to challenge yourself in the financial sector, then there are some extremely high-growth jobs to be had in the industry. Financial skills are needed in all walks of life, and they are particularly important in business.
Positions such as financial managers, actuaries, and financial advisors are extremely well paid and are growing much quicker than the average. This means that upon completion of your studies, you should have no shortage of well-paid jobs available.
Working in finance requires some key competencies that you should have if you're thinking about going into the industry:
Analysis
Decisiveness
Persuasiveness
Communication Skills
Mathematical Expertise
There are many different areas of finance, so it is beneficial to find a specialty that interests you and suits your skillset. Further studies can ensure you are fully prepared for entering your desired finance job and allow you to progress up the career ladder that bit quicker.
Financial skills are highly sort after in the business world and will continue to be throughout your career, so taking steps into the finance career can offer you a varied and rewarding career progression.