Category: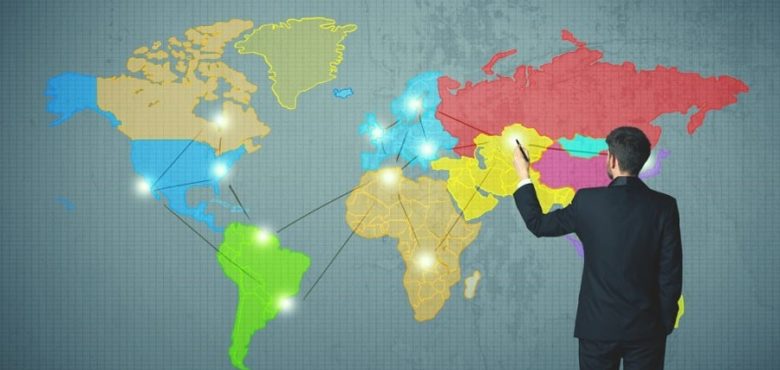 Features to Consider When Expanding Your Business Internationally
When you decide to take the step of expanding your business and stretching your reach across seas to distant lands, there are many features you must consider to ensure that your project is worthwhile and yields the results that you had originally hoped for.
Growing your company is always a positive as it shows that there is demand for your product or service, yet there are several different risks that you face when taking part in such a venture. Minimising these dangers to ensure that you can come out of the other side as a bigger and better business doesn't have to be as difficult as you might think, as there are a few simple steps that you can follow to ensure you can be a global success in no time at all. So, if you want to know how you can encourage your business to spread its wings and fly to customers in distant lands, then read on to uncover some of the best tips and tricks that you can make the most of today!
Developing a Customer Base
Before you even start to think about shipping your goods to the other side of the world, you must make sure that you have developed a large enough customer base that can warrant such a large venture. If you do not have any attention or excitement building for your release in a new country, this likely means that it's residents will not be leaping to spend their money within your business, therefore potentially causing you to fall at the first hurdle. Alternatively, visiting specific locations that have been heavily researched to ensure they fit suitably will allow you to get started with your best foot forward! Start making advertisements that you can showcase globally, which are presented in several different languages so that every potential customer in each different country can take some information from your marketing campaign and start to spread the word amongst family, friends and colleagues.
The Importance of Security
When you decide to take your brand around the world, you open yourself up to so many dangers that might otherwise have been avoided by sticking in one specific location. Security is one of the most important things to think about whenever you are operating your business outside the comforts of your home country, as there are different levels and forms of threats that you may not have experienced before. There would be nothing worse than a virus or hacker breaking into your systema to steal the information of your clients and customers all around the world, and no doubt you would be in very big trouble in several locations if you fail to protect personal information. You have be responsibility of holding the highest standards for safety and security, so it's vital that these areas grow and evolve at the same rate as your business itself. Finding a secure Euro bank account will help you to transfer funds from one country to another, so do some research that can allow you to source the best application for your specific needs.
Sourcing Help
Though you may feel as though your current team can support you in reaching your expansion goals, it's more than likely that you will need some extra help, even if it's just to aid you in learning some phrases or words from the different languages that you experience as you choose new office locations. It's a great idea to find a local employee in your new global destination, as they will be able to act as an information and anchor point that can control your new location as well as encourage its integration with other natives too. Seeking out the support of a professional business consultant could also give you the guidance you need to reach your expansion goals without having to experience bumps along the road that come with lack of previous knowledge, so if you're under a set time frame or just want to ensure that your high standards are met then this may just be the perfect option for you.
When you decide to take the huge step of expanding your business internationally there are just so many different features you have to consider to bring the whole project together and ensure that it can be an ultimate success. Start off by developing a customer base in each of your new locations to build excitement and demand before you get going, and remember the importance of security at all times.