Category: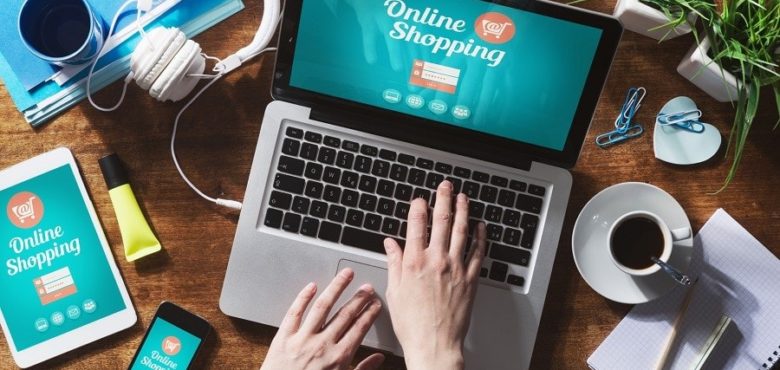 Ecommerce Is Catching During Lockdown, but Is Your Website Good Enough to Keep Up?
In many areas of business, the lockdown narrative makes for pretty grim reading. All we seem to hear about these days are shut shop fronts, sliding profits, and the need to refund even seemingly secure revenue. It's a bad time indeed. Luckily, there is a light at the end of this lost sales tunnel.
We are, of course, talking about ecommerce, the one industry that's set to enjoy sales increases of 52% by the time all this is over. That would be an extreme income leap even on an average day but, with many companies losing money elsewhere, this figure becomes even more of a beacon.
Unsurprisingly, then, even companies who operated solely in person before are now considering how to double and even triple online efforts. This, paired with the fact that online sales are easy to manage with even remote teams, has led to a more competitive ecommerce landscape than ever before. And, given that the shift has occurred so quickly, you may not have found the time to reassess efforts with that in mind.
There's nothing wrong with that as many companies still struggle to find their footing, but, as ecommerce continues to catch, you're going to need to fight that bit harder to stay on top. Most notably, at the moment, you need to avoid these issues, each of which could leave you so far behind the crowd that you won't stand any chance at winning the race.
Staff Maintenance Shortages
Look, you're not the only company dealing with a skeleton staff right now. Even businesses who have managed to adjust remotely are coping with lessened workforces as team members fall ill or otherwise have to leave the fold. And, this can lead to significant shortages in things like ecommerce maintenance, social media efforts, and all that good stuff you need the most right now.
Sadly, as other companies take the helm, even missing one or two of your core digital marketing team could see you falling behind. Luckily, there is help available, and it comes in the form of outsourcing. With an experienced and well-equipped teamwork out of house, you can, after all, redouble those efforts, and perhaps even perfect them better than ever. Success here is especially likely if you seek industry-specific outside help as offered by this CBD website design company and others like them. As simple as that, you'll have a team to hand who even understands your products and audience!
Outdated Information
COVID-19 and its implications have happened with such speed that information written even as little as six months ago is unlikely to hold much relevance now. With that in mind, a failure to rewrite everything from your product descriptions to your content marketing could leave you failing to appeal to your audience's new priorities. Worse, you may soon find that competitors who have taken this into account can steal consumers from right under your nose. With that in mind, you could benefit from revisiting your website information as soon as possible, and applying new priorities as you do. Focusing on things like home-based exercise, anxiety reduction, and even just lockdown entertainment could work here. Then, you can ensure that your clients never feel your products are 'no longer relevant' to their suddenly changed lifestyles.
A Complete Lack of Competitive Offerings
Even with ecommerce on the up, countless companies are providing additional offerings to ensure sales right now. These can range from simple additions like free shipping right through to personalized discounts based on shopper needs. Not only does this provide an extra incentive for sales even if incomes are lessened or disrupted, but it also means that you can stand above the ever-raging competition that's rising around you.
It's also worth noting that now is the ideal time to show your support to your local community. After all, this period of isolation has had the unexpected impact of bringing us all together. It's hardly surprising, then, that companies currently offering things like healthcare donations or discounts to key workers are enjoying reputational benefits. And, of course, you're guaranteed to feel good for having done your bit.
Conclusion
Business as we know it has changed at such a fast rate this year that it's natural if you're in a bit of a headspin. Sadly, as companies across the world work swiftly to adjust, it's vital that you pull things back sooner rather than later. And, these tips are just a few of the ways that you can achieve that goal.