Category: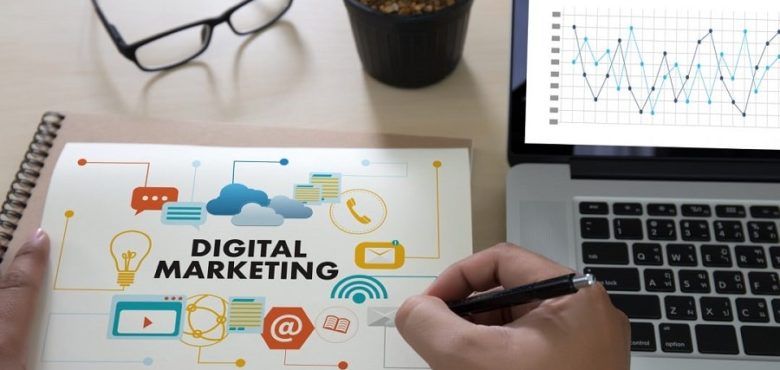 How to Build a Business With Digital Marketing
Whatever stage of business development you're at, you need a digital marketing strategy. In the beginning, you need a strong SEO strategy followed by SEM and CRM systems, but as you grow, you will see the benefits for digital advertising and other forms of content marketing.   
Google My Business
Google My Business is a free business listing from the world's largest search engine – so take full advantage of it. As with any business listing Google My Business helps customers find your business online by providing a map and key information such as operating hours and contacts. 
Think of Google My Business as another social media platform or SEO experience for your customers; the listing allows you to present your business in a professional way when users search for keywords in the area. As with social media, you can also add photos and details. 
Content Marketing
Content marketing is not new; businesses have been using this strategy for hundreds of years to add more value to the products they sell. Content marketing involves creating content around your products or services – in most cases, these are SEO blog articles – for customers to read. 
Nowadays, content marketing is big business in digital spaces because it helps users to find your website, products, and services through the keywords they use on search engines. According to research, companies using this strategy receive up to 67% more leads in general. 
Social Media Marketing
Social media began life as a social platform helping friends and family members to communicate more easily, but over the years, it has also become a powerful marketing platform that performs in much the same way as a search engine with opportunities for advertising. 
If you want to build your business more quickly, consider a sustainable social media strategy that grows your following, increases your brand visibility, and engages your audience more intimately. There are many strategies, so choose one that suits the nature of your business.     
SEO
When it comes to helping users to find your website and engage with your business, you have two options, paid ads, and search engine optimization. Most businesses use a combination of tactics depending on their growth goals; either way, an effective SEO strategy is often needed.
There are two types of SEO, on-page SEO, and off-page SEO. On-page SEO refers to keywords in the title and body text, meta tags, title modifiers, SEO-friendly URLs, and more. Off-page SEO refers to backlinks that refer to your website; acquire these by guest blogging within your niche.   
Email Marketing
Email marketing is another crucial element in your overall digital marketing strategy. Make it one of your business goals to acquire emails from people who visit your website or show an interest in your product. This can be achieved by using gated content to build up an email list of visitors. 
Using a customer relationship management platform, such as Active Campaign, you can organize your target emails into helpful categories that send information and discounts to target clients based on their interests and demographics. What better way to automate marketing.  
Sales Productivity
Making your business visible to prospects is one thing, but converting leads to customers is something else. In order to achieve a higher conversion rate, you need sales productivity tools to support your marketing campaigns by reducing downtime and increasing efficiency for sales. 
Sales productivity tools might include a customer relationship management system for email marketing, but it can also include scheduling and project management software, making it easier for your teams to interact and build your business with better productivity and conversions.  
Video Marketing
In recent years video marketing has become as indispensable as content marketing. Whether it's for video advertising on YouTube or video content for social media or your website, it's a fast and effective means to put your message across and engage a target audience more easily. 
According to research, companies that use video marketing experience 49% more growth than companies that don't. Along with written content, video content is a crucial element of any content marketing strategy. Learn how to create more effective content marketing for growth.    
SEM
The first step is to create a search engine optimization strategy that supports organic growth. This should take you between three and six months to optimize your website and content and create backlinks. Once you start to rank organically, you can turn your attention to SEM. 
SEM stands for search engine marketing, which is a strategy that uses https://mosimtec.com/modeling-and-simulation-company/ to increase growth and organic reach. Some of the most effective SEM platforms include SEMRush, Google Trends, Google Keyword Planner, and Spyfu. SEM uses more analytics for growth than SEO.
Podcasts
Content marketing goes back a long way, but in the early days, it mainly used publications to inform prospects and clients about wider industry practices. Nowadays, there are more opportunities to reach customers with information they might value. One way is podcasts. 
Everyone loves to listen to a podcast on their commute to the office or while cleaning the house, so why not start one that's focused on the interesting aspects of your industry? Invite thought leaders and experts to your business and create a more substantial content marketing strategy.  
Hosting Webinars
Webinars are becoming an important aspect of a successful content marketing strategy. They involve setting up a live stream webinar event and inviting prospects to join; a webinar usually offers high-value content to leads, so they see the true potential of investing in the product. 
Webinars are also cost-effective for businesses because there's nothing to stop you from pre-recording the broadcasts and making them available for leads at their convenience. Don't forget to promote your webinars as you would any product through the right client channels.
Final Thoughts
These days no business can do without digital marketing in some form, but if you are sensible, you will benefit more from a full-stack approach to building your business. But don't let that put you off either; starting anywhere with digital marketing is the best place to build your business.