Category: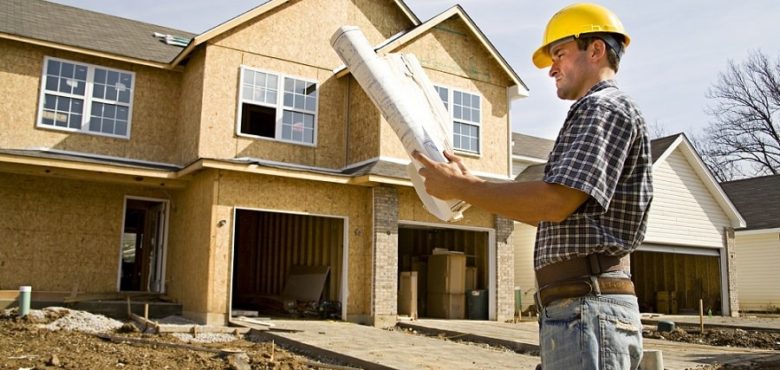 Things to Think About When Designing and Building Your Own Home
Many people dream of building their own home, designed precisely to their specifications. However, it is not an easy dream to bring to life. Finding a plot of land is relatively easy, and having ideas of how you want your home is straightforward enough, but getting it right is a whole different story.
Get them wrong, and you can waste a whole lot of money and time, and end up with a house of nightmares instead of a home of dreams. It's always best to use custom builders to help you with it all but if you decide to it entirely by yourself, here are some things to take into consideration.
Pay Attention to the Small Details
The devil is in the detail, as they say, and this is never truer than when you are building a house from scratch. You become obsessed with the number of rooms you will have and the type of granite you have on your kitchen countertops but forget to consider where to put the power sockets. Let's face it – one of the most annoying things in the world is not being able to charge your cell phone next to your bed, or the socket is an inch too far away to plug your TV in without an extension socket.
Plan for the Future
Many people who build their own homes make the mistake of not planning for their futures. They may be a childless couple at the moment, but in the future decide to have a family, or if they already have children, they have more and need more space. Suddenly, their home is no longer appropriate for family life. People who are slightly older may want to consider how easy it is to get around the house if they start to lose mobility so that they are not faced with the agonising and heart-breaking decision to sell their dream home. When you are in the designing process, make sure you consider the future and plan for a few years time as well as the present.
Don't Put in Rooms for the Sake of It
When you have free reign over the design process, it can be tempting to go all out and put in fun rooms such as games room, cinema, sauna or library. It will impress your guests, of course, and to begin with, you will always be in them. But once the novelty has worn off, just how practical will they be? We talked in the previous point about planning for the future – what would be more useful if your family situation was to change: a library or a second bathroom? Work out what sort of room will get the most use and do that, even if it is not quite as fun as some other options.
Make Sure You Put the Bedroom in the Right Place
If you are designing your own home, you are more than likely doing it so that you can get the house of your dreams, a house that you will always feel comfortable in. You simply will not achieve that aim if you do not put some consideration into the location of your bedroom.
Ideally, your bedroom should be placed in a location that is as far away from any nearby roads as possible, so that you will not be disturbed by traffic noise when you are trying to relax. You should also try to locate it at the furthermost ends of the house, away from the bathroom and other bedrooms so that you will not be disturbed by the noise of your family members or guests. Putting it in an area where there is also a lovely view would be great, although of course not absolutely essential.
Make Sure That You Research Your Contractors Before You Start the Work
Before you start building, it is essential that you do your research on local contractors. It is a sad fact of life, but there are a lot of cowboys out there, who will charge you too much, do a shoddy job or generally mess you around. You can't completely eliminate the chances of this happening, but you can help to lower the odds by doing your research, checking references, or even better, getting personal recommendations from friends and family members who have built their own homes in the past.
By putting these into practice, you should be well on your way to designing and building a home that is perfect for you and your family for many years to come.