Category: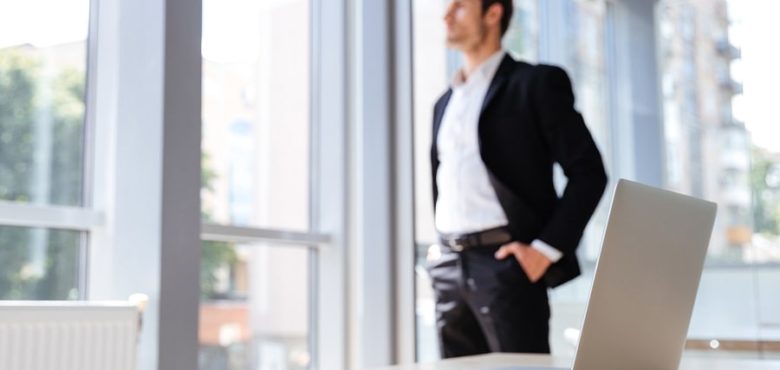 How to Create the Perfect Entrepreneur Lifestyle
Being an entrepreneur and running a business, or maybe several businesses, is more than just a job for many people. It can be all-consuming and not always in the most healthy way. If you're an entrepreneur or you aspire to be one, creating a lifestyle that helps you to meet your goals can give you the tools that you need to find success, while also ensuring you approach running a business from a healthy perspective.
If you can build your lifestyle around being an entrepreneur, you can make things easier for yourself and spend your time doing what you love. Here are some of the ways you could create a perfect entrepreneur lifestyle.
Think About What Entrepreneurship Means to You
To create a lifestyle that suits your desire to be an entrepreneur, you first need to think about what entrepreneurship means to you. You should consider what sort of lifestyle you want to lead and what your goals are, both in business and in life as a whole. Think about what you want, what you're passionate about, and what you want your life as an entrepreneur to look like. Perhaps you want to dedicate as much of your life as possible to being an entrepreneur, but maybe it's something that you want to be able to fit around your family or other commitments and passions, such as travel.
Connect with a Community
Being part of a community can be extremely beneficial when you're an entrepreneur. It helps you to stay connected to the business side of things, but it can also provide you with a support system consisting of people who understand the entrepreneur lifestyle. There are various ways you can connect with a community near you. Your local business groups can be great places to find like-minded people like you. Coworking spaces are a good option to meet people, too, whether you work there or attend events there. You can also seek out people online and connect with them in that way.
As well as connecting with business communities, you can get involved with your local community on a wider scale. There are many possibilities for you to get involved, from volunteering for a charity organization to donating profits from your company to a cause that you want to support. Not only does this help your business, but it also helps you to live a more balanced lifestyle.
Choose Your Home Carefully
Where you live can make a difference if you're trying to craft the ideal entrepreneur lifestyle. Both the location of your home and the setup of where you live could help you to live in a way that contributes to your work as an entrepreneur. Take a look at the Enclave at Baristo stunning new construction on fee land to see the type of community you could consider to enhance your lifestyle. You can look for somewhere that offers amenities that help you both with your business activities and with your other needs. The right facilities can make it easier to stay fit and healthy or lead a social life.
Plan to Live Healthily
Entrepreneurs can dedicate their whole lives to their work, which can help to make them successful but can also end up being unhealthy. To create the entrepreneur lifestyle that you want, you should aim to live a healthy life. When you're healthy, both in body and mind, you can commit yourself to your entrepreneurial activities with more energy. Things like eating well, keeping fit, and taking time to relax and deal with stress can all help you to be a healthier person. A healthy routine can make it easier to be productive while also making space in your life to take care of yourself.
Switch off Sometimes
It's easy to become consumed by the entrepreneur life, especially when you're just trying to get a project off the ground. It's necessary to dedicate a certain amount of time to your business, but you also need to know when it's time to step back. Being prepared to switch off sometimes is a must, and that might include anything from taking a day off to taking a vacation or even taking a step back from your business for a while. A balanced lifestyle is a must if you want to be able to do your best work.
Create a Solid Routine
A good routine has many benefits for an entrepreneur. When you have a routine, it can help you to be more productive, but it also ensures you work in a healthy way. It makes it easier for you to create and stick with good habits so that you can benefit from consistency in your life and work. A good routine should include all of the things that help you to live a healthy and productive life. As well as planning a routine for your workday, think about how you want to use your free time, whether it's spending time with your family, working out, or enjoying a hobby.
Keep Learning
One of the best things an entrepreneur can do is to continue to learn. An entrepreneur who thinks that they have nothing left to learn is probably not going to get very far. You can plan to learn new things by taking classes, reading books, attending workshops, and more. You're also sure to learn plenty of things through your business activities, both from the things that you get right and the mistakes that you make.
Set Boundaries
Sometimes you need to know when to say no. When you're an entrepreneur, your home life and work life can blend together easily, especially if a lot of the people you socialize with live a similar lifestyle to you. Being able to set boundaries is a must if you want to maintain a good balance in your life. You need to know when to turn someone down if they ask for time and energy that you aren't able to give.
Create the ideal lifestyle for an entrepreneur, and you can build a balanced life that's successful in multiple ways.