Category: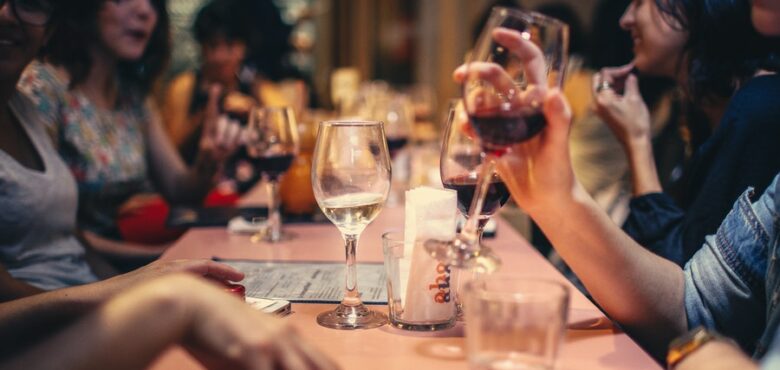 4 Pinnacle Priorities for Any Successful Restaurant
Restaurants are among some of the most interesting businesses to inspect on a structural level, because doing so can help you understand the many design and management philosophies replete throughout the industry. 
Sure, there are essential formats many owners follow, such as learning how to properly service their patrons first and foremost, making sure the theme of the restaurant is consistent, and ensuring even the most artistic, creative branding is accessible so that people actually want to dine there – it seems that the more you research the methodologies used by successful restauranteurs over the years, the more variance you see. 
As Covid has taught us, even the most seemingly inflexible industries can be forced to change their norms.
Two in three restaurants close in less than two years, so the competitiveness in the restaurant business only adds to how pressure-molded their management possibilities and priorities are forced to be, and how various philosophies on their development may or may not bear fruit. Location, theme, style, staff management, upselling, and more, if you hope your business to thrive going forward then it's essential to make sure that all of those priorities are aligned.
In this post, we'll discuss four pinnacle priorities for any essential restaurant to follow.
Cleaning & Hygiene, Always
It's essential to make sure the restaurant is clean. This is non-negotiable. But the hygiene and cleanliness of a restaurant is not only an essential task to be carried out, but also a reflection of your values.
When refitting the kitchen, utilizing Commercial Kitchen Cleaning & Maintenance is crucial.. This way, the filtration hood is properly cleaned, and you can use those trained standards to springboard into your wider cleaning habits, like replacing fryer oil continuously, making sure that your grill is free from grease, that your stations are wiped down constantly between services, and that your staff always show up in clean clothes with clean hands.
A restaurant can die if the reputation of improper or subpar cleaning priorities take hold. Furthermore, any restaurant that takes itself seriously should never accept less than a 5-star food hygiene rating placed at the front of your business, or the equivalent in your country. This is the most essential part of training and procedural management to get right. 
Many restaurants hire private agencies for even stricter inspections than the yearly visit from the government's health department. This way, staff are properly educated in the process they must follow, and weak spots can be identified.
Staff & Rotation
Restaurants function on behalf of satisfied and worthwhile staff. However, the restaurant industry is known for its high labor turnover and this can be a problem. This is why it's important to make sure the rotating shift habits are fair and reasonable. Restaurant staff work long hours, and it can be tiresome for them to do this continuously, without a break.
So, try to avoid being understaffed as this can be a major problem. Forecast your footfall traffic and try to make sure you have enough people on for each shift. Try not to assign someone to a 'close' each night if you expect them to come in first thing in the morning, too.
It's also good to place shift patterns planned for the next two weeks in a visible space so that everyone can see them. This way swaps can be planned out in advance, and requests to change can be managed. The better you can plan your people, the more likely they are to stay, and the more reliable they'll be in coming to work hard.
Stock Rotation & Care
Restaurants are unique businesses in that most of their "inventory" will have a shelf life. It's clearly essential to make sure this inventory is properly tracked, that stock is rotated clearly, and that wastage sheets are assigned so you can keep track of that which you have to throw out.
Stock rotation is an essential means of providing safety to the entire endeavor, but it also means avoiding monetary loss in the long run. This is why many chefs will attempt to use everything they can. If fish is one day older than it might ideally be for a popular meal (but still within its sell-by date), then the executive chef may use it in a stew or in another dish they can sell as a special.
Conservation and the ability to make use of everything is a key trait in restaurant management; and it also inspires you to keep an essential watch over your inventory and to improve your tracking systems so that meals and services can be planned.
Presence, Promotions & Events
Ultimately, restaurants are representations of the communities they serve. This is why it's often the case that too-ambitious brands, without knowing their clientele properly, may alienate a community through and through. 
Overly ambitious food in a community that may not be able to afford it, choosing not to explain your concept because you feel it denigrates the artistic impression, all of this can be a way to avoid naturally settling into your client base, unless you're located in an area to make use of this, like a capital city. In other words, make sure your concept is marketable and try not to solely fall in love with the idea you have a restaurant.
While good food is a perennial desire and will almost always sell itself, restaurants should take inspiration from common businesses and learn they're only as relevant as they attempt to be. This means running events, promotions and gatherings can be key. It might be that you furnish a stall at the local cheese festival, or you offer a fantastic set menu selection for local offices hoping to come together and enjoy a Christmas meal for their team. 
The more integrated in the community we can become, the more we look after them, the more they'll look after us.
With this advice, you'll see how often, restaurants ride the pulse of community life, while also offering further creative freedom despite their highly hierarchical and daily planning structure. With these five pinnacle priorities, we believe you'll be on your way to success.