Category: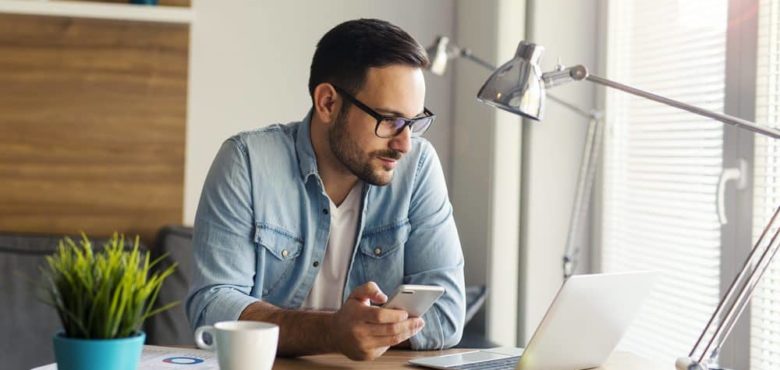 5 Businesses You Can Start on a Shoestring
Starting a business can be exhilarating and stressful in equal measure. There are all kinds of things to think about, not least whether you have the necessary experience and business savvy. You'll also need to make sure there's sufficient funding in place to ensure your new venture has the best possible chance of success.
While there are plenty of resources available to help you as you begin your entrepreneurial journey, lack of start-up capital is one of the biggest challenges new business owners face. Fortunately, there are plenty of businesses that you can get started without spending a fortune. And that's what we'll be looking at today.
Virtual Assistant
Businesses and busy individuals are increasingly turning to virtual assistants to help with admin, tasks such as taking calls, managing email inboxes, basic bookkeeping and even planning parties or weddings.
You'll need to be organized and highly motivated to succeed as a VA, and it will help if you have a varied skill set as you may be asked to carry out a diverse range of tasks. The most significant outlay will probably be getting a website online and pay-per-click (PPC) advertising – it should come as no surprise that virtual assistants largely generate work via the internet. Other start-up costs will include a laptop and reliable internet connection.
Errand Service
There's a good chance there are people within your community who are housebound, or others too busy to keep on top of their day-to-day chores. They may need help with grocery shopping, transporting kids to and from school, taking their car in for its service or collecting the dry cleaning.
Errand running businesses are growing ever more popular but are inexpensive to establish. Things to watch out for include state regulations you may have to satisfy to be able to offer your services, and liability insurance to ensure you're covered should anything go awry. You may also need to make sure your vehicle is insured for business use.
Cleaning Company
Starting a domestic cleaning company is one of the least expensive ways to establish yourself in business – you just need some basic equipment and a couple clients to get started. You first customers could be family members or friends, and if you do a great job you'll find that word of mouth will do the rest. If business is slow you could set up a Facebook page and use Facebook ads to target people in your geographic location.
You'll be getting through a lot of cleaning supplies, so buying in bulk – either online or from a bricks and mortar wholesaler – will save you money in the long run.
Take a look at The Cleaning Collective's Ultimate guide to starting a successful cleaning business for more insight.
Pet Grooming
According to the American Pet Products Association (APPA), Americans spent $6.11b on pet care services such as grooming and boarding, a figure that's increasing year on year.
Pet grooming is a skill and you should undergo training before being let loose with a pair of clippers on somebody's unsuspecting guinea pig (although, what are guinea pigs for?) While it's not a legal requirement, it would also be beneficial to have completed an animal first aid or animal care course – the health and wellbeing of the animals in your care should be your priority.
Opening a grooming parlour would require significant investment, but you could perhaps offer the service from your home or visit customers at their properties. You'll need to spend a little money on a grooming table, clippers and other equipment, and some mobile groomers use modified vans rather than carry out their work inside peoples' properties.
Make sure you consider the legal implications of using your home and vehicle for business, something that can vary from state to state. Public liability and personal indemnity insurance will be a must wherever you're based.
Babysitting
If you were to start a professional childcare business there are a number of laws you'll need to think about, but that isn't necessarily the case if you wish to offer an informal babysitting service.
If you enjoy looking after children and are happy to work anti-social hours, babysitting may be an ideal way to get into business. Get the word out to family, friends and other acquaintances – once you've built a healthy network of clients you may wish to gain relevant qualifications in the field and formalize the venture.
General Advice on Setting up a New Business
Make sure the IRS are aware that you're self-employed and get ready to begin filing returns. As you're on a low budget you'll likely be keeping your own books – many small businesses are able to do so simply by recording income and expenses in a spreadsheet, but if you can spare the funds you may prefer to subscribe to online accounting software.
Most of the business ideas we've covered here depend on a local client base. It doesn't cost the earth to get leaflets printed, and you can deliver these yourself when you have a spare hour or two. Facebook ads are a great way to target prospective clients in your local area and setting up a Facebook page will allow you to engage directly with prospective customers. Just make sure you set PPC budgets carefully to avoid overspend.
As with any business, the key to success is to look after your customers well. If you offer a high quality service you'll find that it sells itself, and the most effective marketing strategy of all is to have your customers advocating on your behalf!