Category: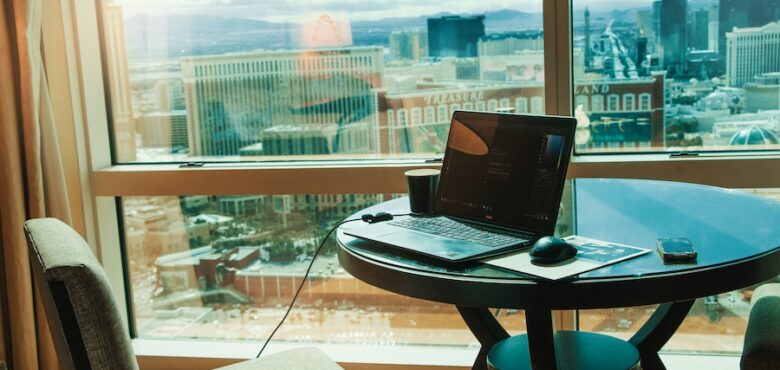 5 Tips For Choosing Business Travel Accommodation
Embarking on a business trip can be an exhilarating yet demanding experience. Therefore, choosing the right accommodation is pivotal to ensuring a smooth and productive journey. According to research, accommodation costs 34% of your business trip cost, providing more reason to put more thought into this crucial aspect of your trip. Below are effective tips to help you choose the best accommodation for your business travel. 
Consider the location
Choosing the right location for your business travel accommodation is a crucial step in your travel. Consider proximity to your meetings, clients, or conference venues. Being near these destinations will save you valuable commuting time, allowing you to focus on preparing for your important engagements. Additionally, selecting a location with convenient access to transportation hubs, such as airports, train stations, or major highways, will make your travel logistics smoother and more efficient. Whether you prefer the bustling city center for networking opportunities or a quieter suburban area for a peaceful retreat after a long day, select a location that aligns with your business needs and personal preferences.
Factor in comfort
After a long day of meetings and intense work, having a comfortable space to unwind and get a good night's sleep is crucial for your well-being and productivity. Therefore, pay attention to the quality of bedding and mattresses when choosing accommodation. Look for hotels or serviced apartments that provide comfort by offering premium mattresses, soft pillows, comfy duvets, and a generally welcoming environment. Soundproof rooms can make a significant difference in ensuring a peaceful environment, shielding you from outside noises and disturbances. Blackout curtains or blinds are also important, as they allow you to control the light entering the room, ensuring a restful sleep and helping you wake up refreshed and ready to tackle the packed day ahead. On the other hand, if you're making a long term move or work relocation, it's best to consider permanent residential spaces that combine comfort and functionality. There are many online sites like https://thedriftway.com/ with luxury residential apartment rentals to make your move seamless and stress free.
Search for dining options and room service
Maintaining a balanced diet and managing mealtimes can be challenging during business travel. Opt for accommodation that provides various dining options, such as on-site restaurants, room service, or nearby eateries. That lets you grab a quick bite between meetings or enjoy a leisurely meal without venturing too far. Look for hotels that offer healthy menu choices, catering to different dietary preferences and requirements. Moreover, if you have specific dietary restrictions, consider contacting the accommodation provider in advance to ensure they can accommodate your needs. Having convenient dining options at your fingertips will save you time, provide nourishment, and allow you to focus on your work commitments.
Enquire about amenities that facilitate productivity
While comfort is important, you must ensure maximum productivity during your business trip. Prioritize accommodation options that offer essential amenities for efficient work. High-speed internet access is a must-have, enabling you to stay connected, access online resources, and communicate seamlessly with colleagues and clients. A well-equipped workspace with a comfortable chair, ample desk space, and good lighting is also essential for focused work sessions. Furthermore, look for accommodation that provides business services such as printing, faxing, and access to meeting rooms if you require them for presentations or discussions. These amenities enable you to work effectively and meet deadlines, ensuring a successful business trip.
Safety and security are crucial
Feeling safe and secure is paramount for business when you're away from home. Before finalizing your accommodation, research the safety measures implemented by the provider. Look for accommodations with 24/7 security personnel or surveillance systems to ensure a safe environment. Secure access systems, such as keycard entry or digital locks, add an extra layer of protection. It's also beneficial to read reviews or seek recommendations from colleagues who have stayed in the area to gain insights into the place's overall safety. Prioritizing your well-being and peace of mind will allow you to concentrate on your work without unnecessary concerns.
While looking for business travel accommodation, start your search early enough to conduct the necessary research. This way, you can settle for the best option.