Category: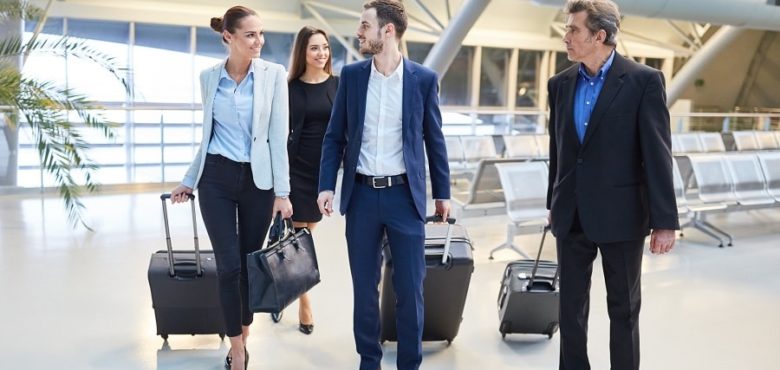 What Should You Pack for a Business Trip?
Preparing for a business trip might indeed be difficult. You always seem to be trying to pack too much and not enough at the same time! You want to pack everything you'll need, but you also don't want to be burdened by luggage. However, knowing what type of clothing to bring for your specific business trip and how to dress for different conditions will make the process much easier!
We'll provide you with some packing suggestions in this article.
What to Wear on a Business Trip
When packing for a business trip, the first thing to consider is what you'll be wearing. You'll want to wear professional attire that will make you look the part. You don't want to seem overly stuffy or official, though. Here are some recommendations about what to wear:
Men's Clothing
For a business trip, a suit is usually a good alternative, but it isn't required. Dress slacks, a dress shirt, and a tie are also appropriate. If you're going on a trip to a hotter region, bring light colors and linen fabrics that will keep you cool.
Women's Clothing
For a business trip, a skirt or pantsuit is usually appropriate. Bring neutral colors like black, grey, navy, or brown to the party. If you're going to a hotter area, lighter-colored pants and skirts, such as khaki or cream, are more breathable.
When Packing
Instead of folding your items in your suitcase, roll them up so they don't wrinkle as much when you reach your destination! Also, before putting filthy clothes back in with the rest of your clean clothes, put them in an extra plastic bag just in case something leaks and stains one of your other pieces! Also, avoid bringing any items that could be crushed, such as caps or ties. Instead, roll these things into a tiny ball. You also need to think about the team-building exercises that are taking place, for example, if you are attending corporate surfing events you will likely need a wetsuit.
Other Suggestions
Always have spare clothing on hand in case of spills, stains, or mishaps. Another fantastic option is a blazer, which can be dressed up for more formal situations and utilized as a jacket if the weather warms up during your trip! You should also carry at least one pair of shoes that are suitable for both business and casual occasions. Finally, don't forget to bring some comfortable walking shoes so you don't have to spend all of your time sightseeing in high heels!
Thinking About the Climate
When arranging your business trip, the next thing you should consider is the weather. Different temperatures necessitate different sorts of clothing, so be sure you're dressed correctly! If you're traveling to a hotter area, for example, carry lighter clothing and textiles like cotton or linen, which will help you stay cool even in the hottest conditions. Here are some suggestions for what to wear in different climates:
Cold
Bring heavier textiles, such as wool or cashmere, if the temperature is colder, so you don't get cold while traveling! Always travel prepared with layers! It's also a good idea to carry a few extra outfits just in case the temperature changes drastically once you arrive at your destination.
Hot and Humid
Darker colors will make you feel hotter and more uncomfortable, so bring light colors. Also, bring clothing made of natural fibers like cotton or linen, which will help you stay cooler by absorbing moisture.
Nice
It's recommended to carry a combination of light and heavy textiles in temperate areas so that you're ready for any weather! Also, include sweaters, coats, and vests that can be easily layered.
Things You'll Need on a Business Trip
Now that you know what to wear on a business trip, it's time to consider what you'll need on the road. Here are some of the most essential items to bring:
If you'll be meeting with clients or attending any formal events, you'll need a suit or dress clothes.
Shoes: Bring both heels and casual shoes in case the event schedule changes!
Toothbrush, toothpaste, shampoo, and other toiletries
Medication: If you take any medications, carry enough for the duration of your vacation as well as a copy of your prescription in case something goes wrong and you need to receive extra medication while you're away from home.
A few pieces of jewelry can liven up any outfit, but don't bring too much because it's easy to lose or damage it.
Laptop, phone charger, headphones, and other electronic devices
Make sure you have your passport and tickets with you at all times!
Nothing is preventing you from traveling in elegance now that you know what to wear and pack for a business trip! If you follow these guidelines, you'll look great no matter where your travels take you!