Category: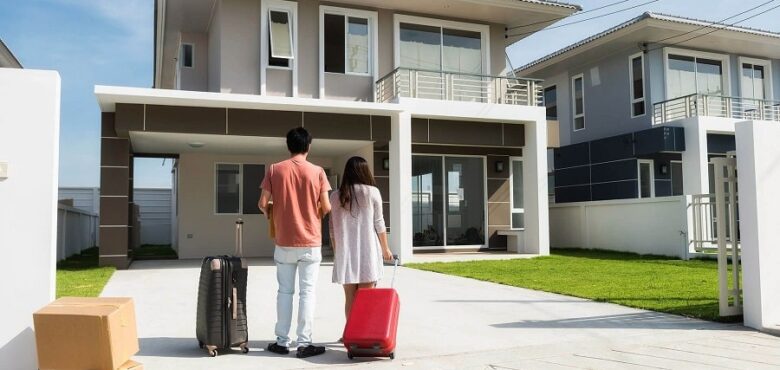 4 Things to Checklist Before Moving Into Your New Home
Moving into a new house can be the most exciting yet tedious thing to do. The excitement an individual has of becoming a homeowner is often unexplainable. A new home means new adventures and more responsibility. But other than that, you need somewhere to start so that you can move without stress.
If you don't organize your transition process, you can have problems coming back to you after moving in. Lucky for you, in this article, you will know the most vital things to consider before moving into a house. They will help you stay organized and avoid mistakes made by first-time homeowners. Here are a few things to check before moving in.
Legal Documents
You need to possess the right documents that prove you are the owner of your home. If you don't know the documents required in detail, it is always advisable to work with a real estate agent right from the beginning. They handle all legal documents and transactions involving the buying and selling of houses. Before moving in, ensure you have the sales deed that shows you bought the house and the sales and purchase agreement that indicates the terms and conditions of seller and buyer. To prove ownership, you will require a title deed. You should checklist such documents and many others to avoid legal complications when moving into your new home.
Home Measurements
It is always a good idea to take your new home measurements to help you shop for new furniture if the house is not furnished. Some people will prefer moving into their new home with little or no furnishings they will buy later. But others may want to have all furnishings for a successful settlement. Check whether you have the right bedroom measurements to determine which bed size to buy and the right dressing table. Additionally, measure your living area to know what couch can fit perfectly without using little or large space.
Checklist the Livability Conditions
This is one of the most important things to have on your checklist if you plan on living in your new home for a long time. You should ensure the house is in livable conditions and meets basic rental requirements. Such include the stable supply of water and electricity and the right structural elements such as roofs, floors, walls, and stairs. You also need to check the functionality of built-in appliances such as refrigerators, microwaves, dishwashers, and washing machines. You should check whether the SMC check valves are correctly installed to block the water's backflow in your appliances.
Checklist Whether You Need a Smart Home
Smart homes offer a comfortable, easy, and luxurious life. They give homeowners control over their houses from anywhere and provide maximum security. If you want control over your house, consider living in a smart home. However, if the place you are moving into isn't smart enough, there is no need to worry because setting up a smart home is easy. But you should hire a professional to set up hardwired systems.
The technology you need includes smart thermostats, security alarms, intelligent door locks, and building automation. You can buy some essential things: smoke detectors, smart speakers such as Alexa and Google, and smart cameras. Before moving into your new home, look out for these items if you want to live in a smart home.
By having these items on your checklist, you are guaranteed a smooth transition. Thursdays are considered as one of the luckiest days to move into a new house. You can try doing so to verify such a superstition.