Category: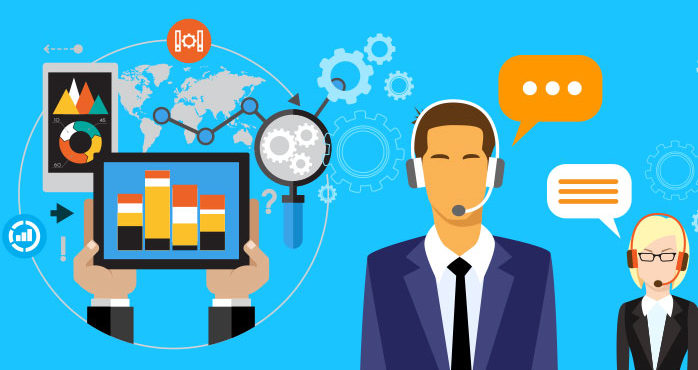 4 Real Benefits of Speech Analytics for a Business
In a perfect world, business owners would be able to be part of every phone call with their valued customers. Of course, this is rarely the case – busy managers simply don't have time to be on every call and hear the voices of the people who help keep their company afloat.
Now, thanks to the power of speech analytics, you can still get a handle on the quality of phone calls between your customers and staff without having to physically be on the phone. With speech analytics, you can collect large amounts of meaningful voice data that you can then use to discover valuable insights by analyzing consumer sentiment.
Here are four ways speech analytics can benefit your business.
It Can Uncover Issues with Agent Performance
As ICMI notes, even the best companies will have issues with their customer service agents. This can include an agent being accidentally or knowingly rude to a customer, to not knowing the answers to their questions. Speech analytics can pick up on phrases like "I don't care" or "Call back to speak with someone else." You can also determine if your agents are being sympathetic and kind by searching for things like "I'm so sorry," "I apologize" and "I can help."
You Can Learn What Customers Are Commonly Looking For
Another benefit of speech analytics is the ability to find common themes in your customers' questions. Using this technology, you might discover a number of calls that included a customer saying "your website is confusing" or "I don't understand…". This valuable insight can allow you to make some basic upgrades to your website, including beefing up a FAQ section, which in turn will make your site more user friendly and likely to answer your customers' questions.
You Can Check on Upselling
If you encourage your customer service agents to suggest an upsell during a call, speech analytics can help you determine if they are following your suggestions. As Oberlo notes, this emphasis on upselling is a good one; the chances of selling to an existing customer is 60 to 70 percent, while the probability of selling to a new customer is 5 to 20 percent. When done correctly, upselling can be a positive experience for a customer, helping them feel like they are getting a great deal on an additional service or getting a needed add-on.
Increase First Call Resolution Rates
Speech analytics can also help to improve the resolution rates of the calls. For instance, if you notice that a percentage of callers phone in again and again, look for common threads in these calls and then take the steps to prevent this from happening so often. Perhaps customers call back because they were erroneously told a product would arrive by a certain date; if your shipping times have temporarily increased to a boost in sales, let your agents know the updated shipping schedule so they can correctly tell the customers the first time. For companies that are using an interactive voice response (IVR) feature through call center software, you might consider adding an automated message to the IVR system, like a temporary increase in shipping times. This will not only increase the first call resolution rate, but also lower the need for customers to speak with an agent at all.
Speech Analytics Offer Tangible Solutions
You don't have to listen in on calls or try to record a small percentage of conversations to try to get insight to what your customers need. By using the power of speech analytics, you can use large amounts of data collected over numerous calls to pinpoint any issues with your customer service team, common customer needs, the opportunity to upsell and improve your first call resolution rates — all of which are beneficial to the happiness of your customers and thus the overall success of your company.