Category: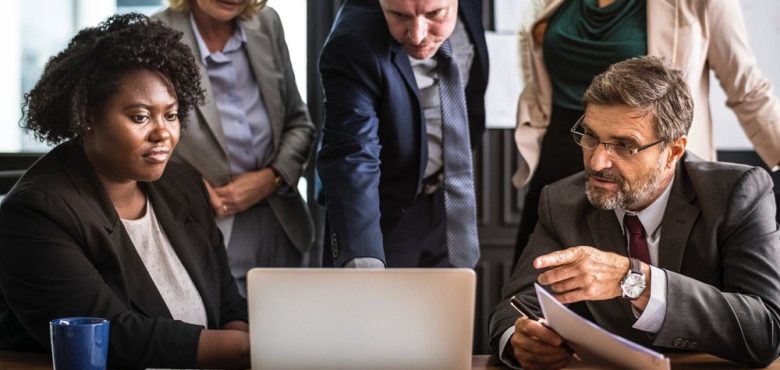 Your Business Might Be Overdue a Fresh Approach
Every business needs updating from time to time if it wants to succeed. The world changes and consumers expect new things from companies in every industry. Part of that is driven by the competitiveness of the business landscape. If one company innovates then its rivals need to innovate just to remain relevant in their respective industry. If your organization is stuck in its ways then it runs the risk of getting left behind. Your business might be overdue a fresh approach, so it's time to reinvent yourself. Let's talk about some helpful goals that many businesses set for themselves and the ways in which such objectives can be achieved.
Achieving a More Productive Environment
If your business has lost its momentum then you might need to boost productivity levels in the workplace. The more efficient your company's output, the more efficient your use of money will be. A productive environment is the key to it all. And the best way to achieve this is to treat your employees well. When they feel valued, they're more productive. Happiness is crucial because stress in the workplace can bring productivity to a halt. You need to give your members of staff a reason to improve their work ethic, in other words. If they know they're going to be paid a certain amount of money for doing a certain amount of work then why should they go above and beyond?
Well, you could offer rewards for doing so. The "employee of the month" award could come with perks such as a bonus. That would definitely get people working harder. Productivity has to be encouraged; it can't simply be expected. You could even help your employees to get more work done by taking some of the unnecessary workload off their shoulders. Administrative work could be handled by a virtual assistant. You might even want to check out 1300 phone words for such a service. It can really help to create a more productive environment if your business encourages and helps its employees to utilize their time more effectively.
Achieving Better Results from Online Marketing
How good is your online marketing strategy? It could probably be better. Most businesses don't utilize the full potential of the internet when it comes to advertising themselves. Take a fresh approach to your digital marketing plan. Your content needs to be at the core of your campaign. Optimize your website for the best results on search engines. Not only will a responsive layout help you to rank well on result pages but it'll impress visitors who view your website on mobiles, tablets, laptops, and all manner of devices. You need to present your business professionally on the internet. That's when you'll achieve better results.
Achieving Better Brand Recognition
Your brand design is essential to the success of your business. But we're not just talking about pretty logos and professional business cards; we're talking about the way in which your overall brand is perceived. Recognition is everything in the business world. If you want your company to grow then it needs a reputation (a good one, at that). And if you feel that your business has been struggling to make an impact recently then it might be time for a fresh approach to your branding strategy.
Branding is all about relevance. You need to relate to the current consumer mentality. Your brand has to really connect with potential customers. That's the point of a brand, after all; it's the thing which differentiates you from your rivals. When you're selling similar products or services to so many other companies, you need an image and a message that makes you different. Perhaps your business could be the most environmentally-friendly organization in its industry, for example. That would certainly make an impact on the target market.
Achieving a Happier Client Base
Continuing from the previous point, the core underlying objective for any business is to impress customers. Your business might be overdue a fresh approach in this regard. If you're not seeing the customer retention you want then you need to find ways to make your client base happier. Think about ways to meet and exceed their needs. You could reward loyal customers with discounts and vouchers as a way of thanking them for their continued custom. This will ensure that they stick around, and it'll improve your reputation as a brand. Keeping your clients happy is all about treating them well, much in the same way as keeping your employees happy.