Category: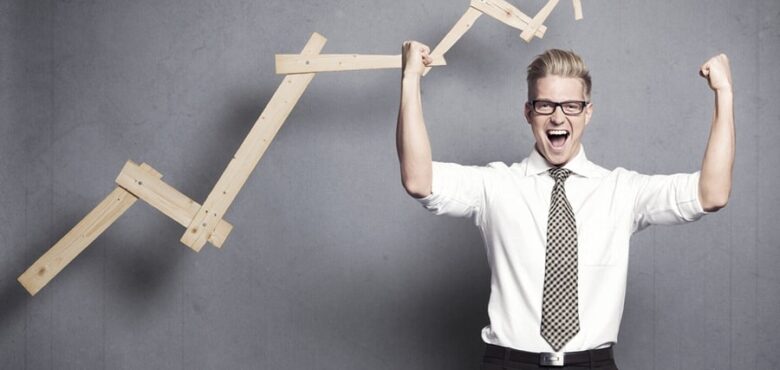 Business to the Next Level: How to Grow It
If you're one of the businesses which survived the covid 19 epidemic, then you're in luck. It's ravaged the world and driven many businesses into bankruptcy. Some have simply folded, others have clung on for dear life but have ended up making large redundancies across the board.
Unfortunately, this isn't the end either. There are predicted to be more increases in Covid 19 as second spikes start to take hold, potentially further strangling businesses of workers and custom. The environment has other worries too. Due to the wide, global impacts of covid 19, there will likely be a global recession which of course will further damage industry. If you're planning to grow into this environment, do so carefully. Growing a business is always dangerous and tough, but doing so now is even worse. That being said, there are gaps in the market. Due to the unfortunate failings or so many businesses, if you really wanted to expend, you could. You just need to ensure you're spending the right money and going in the right direction otherwise an overstretch could cost you horribly. Remember, the way you run your business will be different to the way anyone else does. Because of this, read advice slowly and only apply it when you know how it will affect your bespoke business. Good luck in your expansion, hopefully these tips can give you something to think about and start towards.
Start Allowing Flexibility
At the outset, if you want to grow your business, you may need a little more flexibility from your staff or workforce. This benefits you more than them. If you need to expand, the likelihood is that your staff will be doing work which is slightly different to what was the norm. For example, if you own a manufacturing business, you might offer a solution which allows for items to be put together at your customers home, instead of them having to put it together themselves. A simple change but one which could pull in more custom. Think of everyone who's gone to buy off you before, only to realise they'd have to assemble and have instead gone off to someone else who does offer that service. If you do this, you'll need to stay in contact with your workforce in case they need help or have a query. You can ensure this happens when you improve cell signal with WilsonPro. Of course, there are other examples. If your workforce currently works from an office with desktops, you need to upgrade to laptops to allow them to work from home. It's the future. As is full flexibility. Imagine the companies who didn't have this in place before Covid? The ones which did could continue to function as staff could work from home. Flexibility is often one of the first steps to take if you want to grow, because rigid structures can't cope with it too well.
Check Your Competitors
If you're really worried, or can't find the right inspiration in terms of growing your business, you might want to have a look at what your competitors are doing or have done. This can be the leading competitor in your field, or simply someone who you know is doing much better than you. See where they have tried to go. What went well? Did it work? If you want to expand into another area, and they've already done it, then you know it can work. By doing this research you're essentially letting someone else make the mistake for you. You don't have to outright copy them either. It's just about proofing your business so that you make the best sort of success you possibly can. Knowing what your competitors are up to is always good and gives you another view into the marketplace in which you operate.
Outsource Specialist Support
One of the most important things that you must acknowledge as a manager or owner to achieve consistent long term success is that noticeable business growth can sometimes only come from outsourcing specialist support from other providers. Gone are the days of having to scramble around attempting to train yourself in every different department that your company requires to succeed, as there's a new concept in town that's ready to help you fight back against the overwhelming nature of making your business work. Finding that you have a gap in your operations is such a stress inducing time, as it's often not possible to patch it up with other members of staff as they just don't have the experience that's required to meet your standards. Rather than having to fork out for a whole new team that can take on the ever increasing and evolving workload, enlisting the help of another dedicated business which specialises in the key area you need to fix will provide you with all of the benefits that you are searching for. For example, a professional team like BuildaBiz can provide you with everything you need to make sure your business can flourish, from expert marketing techniques to website creation. Having that extra support to clear up any inconsistencies and offer important reliable information might just be the tipping point that sets your business in the direction of success, so don't be afraid to outsource today and make some useful network connections in the process.
Demographic Change
One of the easiest ways to grow is by offering the services or products you already sell to another demographic. A lot of businesses have a key demographic to make advertising and garnering sales a lot easier. Just shift this and see if you have success in other areas. It's easier than it seems. For example, if you want to start seeing more sales with students, start pushing some advertising out to student towns and universities. Offer free samples or money off at first until you can get going when word of mouth starts to spread. Shifting demographic, in some cases, may mean you need to change the service slightly or enhance the products. This is fine if it doesn't cost you a lot of money, if it does, then you may want to rethink your strategy and try to model out how it will all work. Basically, you're looking at whether your investment will pull more money in the long term or not.
Always Hire Right
Sometimes one of the best ways to grow your business is to hire. If you're thinking of expanding in a certain direction, hiring someone with the experience you need may be all you need to excel. See if you can hire someone who has expanded a business before, or has great experience working in the growth area. Make sure you state exactly what you want on the job advert. This will deter people from applying who won't stand a chance. It saves your time, but theirs too. You need to be careful when employing. There are certain laws which will always apply. These vary from place to place, but knowing employment law will always help you out. If you're worried about the interview process consider getting someone to help you. Maybe someone who already works with you that has experience. Or maybe you have a friend who knows how to interview. Basically, you want to do it with someone else. You may miss things, or overstep certain instances where your counterpart has picked it up. Interviewing is a skill, if you learn to do it properly you can be sure of pulling in the right kind of people who can ensure your business soars.
Bigger Location
It's simple maths. If you own a restaurant, for example, and expand into a bigger one, you'll pull in more money because more people will be sitting down. You'll be able to service more customers. Now you need to remember the rent may be higher. Also, the footfall outside may be a bit different and possibly less. But the simple premise remains. If you have a bigger office, more people can work out of it (though you can have unlimited staff if they work from home). Finding a bigger location isn't always easy. There may not be one available, or you might not to pay the fees. You can always negotiate. Remember, the most important thing you can do is to tell your loyal and existing customers that you're moving. If you don't, they may be left at sea and simply go to your competitor. Tell everyone. Shout from the rooftops. Use the internet and word of mouth. You may drum up more sales in the new area too, so be sure you get the word out. Ensure the transition is as smooth as possible. Imagine leaving your current location, then something happening with the new one so that you don't have a business? Make sure everything is in order before you decide to move.
Move to Online Sales
There aren't many industries who don't leverage the internet these days. If you're one of the businesses who don't, then you need to shake it up a little. Online sales can change your business. First, you need a website. If you can work with a developer to make something bespoke. If you wan't, you can use wordpress or something similar that you can do yourself. Just make sure you've got the time to invest. If you don't, you may end up with something terrible witch simply damages the reputation of your business. Hold your developer to account and make sure that you have a logical, easy to use and attractive website. Then begins the slog of getting it to appear higher on Google and Bing searches. First, get the website right and the rest can begin to follow. You're in the good position of already being an established and successful business so some traffic should flow organically.
Solicit Reviews
One way to grow is to sell more products or services. You can do this quite easily by asking reviewers or magazines in your local area, or industry, to review your stuff. Give them a free sample. People listen to reviews. They impact on buying success by a huge margin. Think about when you look on Amazon? The reviews always make a huge impact on what you eventually buy. If you can get experts talking about your products, people will listen. There's always the worry that they won't. It's a legitimate one. But you just need to act on the feedback and then ask them to review again…it works. The more people you've got doing this, the faster you'll grow your business.