Category: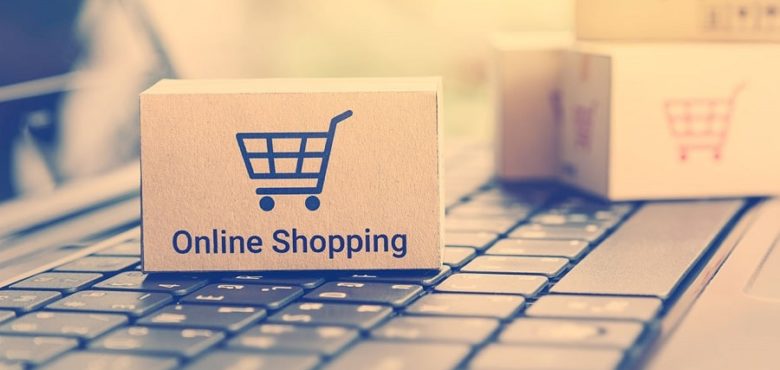 What Makes a Truly Great Ecommerce Site?
If you're looking to launch an eCommerce business, then you're likely already well aware of just how important the right site can be. The site is going to drive all of the business's customer interactions, after all, as well as being the place where you primarily handle your sales. So, how do you make sure that your store is going to offer everything both your customers and your business needs? Here, we're going to look at what can make your eCommerce site great.
Simplicity
You might make the common mistake of believing that throwing up tons of features, options, and products at your customer at a first glance is the best way to immediately get them browsing and impress them with your range of stock. However, choice paralysis is a very real factor on the internet. You want to keep your site design relatively simple, boiling it down to the options that they're most likely going to want to click and keeping the detail and volume of options behind navigation to make sure that it's ready for them if and when they want to see. Of course, you can draw attention to sales and events with a little visual flair but sites that overwhelm with these aspects tend to lose the customer pretty quickly.
Great Design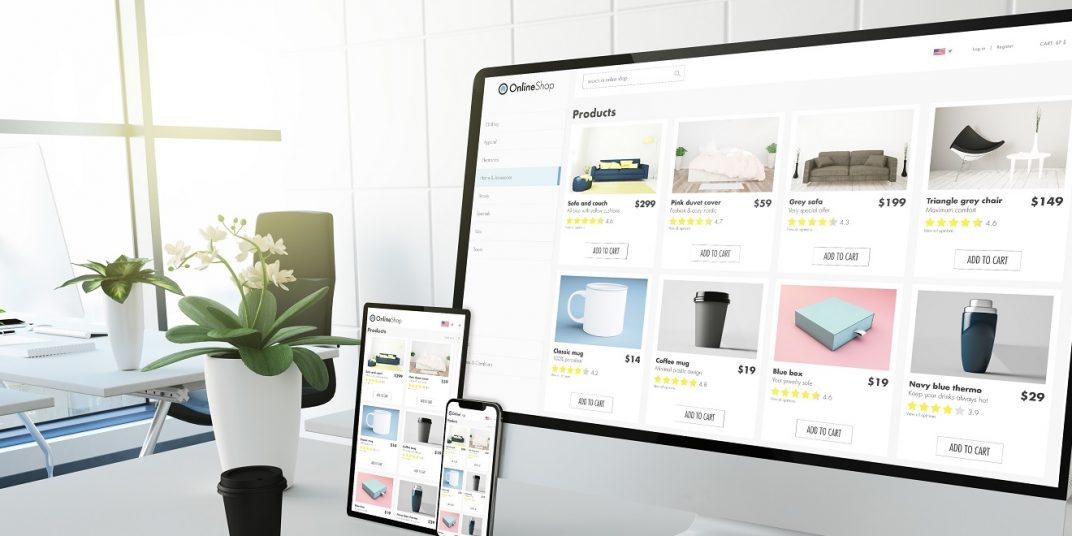 You want to make sure that your website is both unique and appealing enough to draw the user's interest visually and for them to want to continue using it. However, your website's visual style also plays an important role in establishing the aesthetic of the brand. Having a distinct and fitting visual brand for your site and business is going to make it much more recognizable,  which is, in turn, going to make people much more likely to feel a sense of familiarity which, in turn, can become loyalty. As such, you should make sure that you're investing in quality visual assets and design in general, and not the generic themes that you can find on a dozen other online stores.
Speed and Reliability
Making sure that your website actually works is key to the customer experience, of course. You might think that getting your website online is all that matters at first but a lot of business owners quickly learn the lesson that they need to be more discerning and make sure that they pick the best website hosting options for their site. You want to make sure that users can quickly load it on whatever device. You should also make sure that all of your pages and links are working as planned. There are link-checking tools you can find on the net to go through your site and quickly find any broken links. You don't want customers' journeys being interrupted by aspects of the site that simply don't work.
Flexibility
How easy is it to change your website when you need to? An important part of eCommerce and retail, in general, is that things are going to change from season to season. Aside from the fact that you need to be able to update your product listings easily, you should also think about how you brand the website. You don't want to massively change the entire brand too often, as you want the site to stay familiar to those customers who are already using it. However, changing things up seasonally to match the vibe or to draw attention to particular sales and events can be very beneficial, and enterprise headless commerce can make it a lot easier to do just that. A little flexibility makes it a lot easier to keep things fresh and exciting for your repeat customers.
Progress
One of the analytics that you're going to want to track when it comes to the performance of your eCommerce website is what is typically called shopping cart abandonment. This is when a customer loads up their online shopping cart but, at one point or another, does not end up going through with the sale. There are a variety of reasons this can happen but one of the most common is that they lose patience halfway through the checkout process. It's a good idea to try and keep it as short as you feasibly can while still getting what you need from it, but even if it is a couple of steps long, you can make it more likely that people will complete their journey with breadcrumb navigation. This is a style of navigation that shows the customer how many steps are left in the purchasing process so they can always see the end approaching and getting nearer.
Easy Payment
Naturally, just as important as getting them to the point of checkout is getting them through the point of payment. The biggest factor here is in making sure that you're able to accept the payments that your customers are most likely to want to use. Setting your business up with an online merchant account so that you can accept things like credit cards is vital, but you should also consider other options such as PayPal, Google Pay, and other payment processing tools that are continuing to only grow in their popularity.
Support
Regardless of how streamlined the experience of your site is and how it helps your customers get through the point of sale, you're going to have some customers that need a little extra help. You need to make sure that you have options available to help them get unstuck when they're in need. To that end, you can look at your options, whether you provide an FAQ on the website, contact details such as a phone number, or even a live chat tool so that your team can reach people immediately when they need them. There are even AI-driven chatbots that can provide many of the most common answers to frequently asked questions for you.
Information
You might think that making your products look sleek, attractive, and enticing is the most important thing that your site can do to drive sales, but that's not the case. Ensuring that the customer knows what they need to know about your products is just as important. You should do some research into what makes a great product description and ensure that you have firmly set practices for your own. It should answer all of the questions your customer is likely to have, including a spec sheet that talks about the dimensions and properties that are relevant to the type of product (for instance, washing instructions for any clothing items.) Customers are much more confident about buying products when they know what they need to know about them.
The Customer Experience
A lot of the factors mentioned above are already going to directly affect the customer experience of your journey. However, it's important to take a step back and to try and see and use your website as a customer would. Go through it with a specific intention, whether it's seeking support or finding a certain product, and see how easy it is to do. Customer experience testing can be even more useful as you can ensure that you're working with people who don't have as much knowledge of your site as you. If you experience any barriers along the way or have trouble finding what you want, then you might want to consider what you can do to streamline the customer journey and help them get where they want to go.
Security
Simply put, it has never been more important to make sure that your eCommerce website is secure and safe for customers to use. After all, customers are likely to trust you with some pretty important data. Even if you never directly take their financial details, you still don't want their personal data falling into the hands of others who would seek to use it for their own gain. Many companies have been getting fined for allowing such breaches to have. You can implement a host of security features to make sure that your site is safe, such as SQL checks, using a secure web host, and making sure that customers are using things like strong passwords and two-step verification to make the logging-in process much safer.
Order Tracking
It has become one of the most valuable features that any eCommerce customer can ask for. Keeping them informed as to the status of their order and allowing them to see its progress in the fulfillment process can help you stave off so many unnecessary complaints or direct queries. Of course, whether or not you can offer this largely depends on how you handle deliveries. Not every third-party fulfillment provider is going to offer order tracking so if it becomes important to you, you might need to rethink your delivery process. Of course, delivery options can be just as important, not only so customers can get their products more quickly but also so you can save money when they don't need it immediately.
Of course, there's wiggle room when it comes to the points above. You need to think about what works best to the advantage of your business, in particular, and why. But these are all points that are worth considering, at the very least.