Category: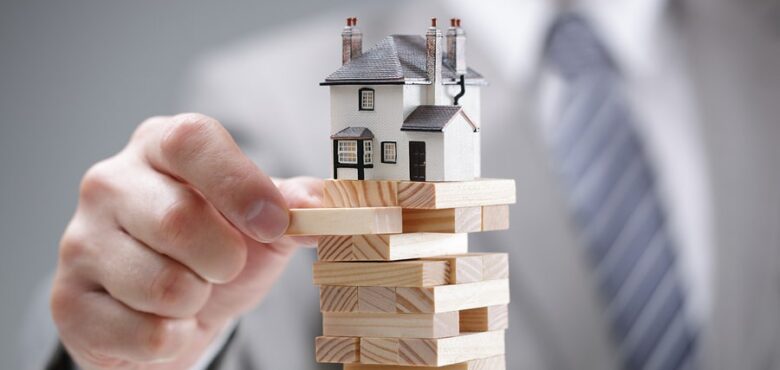 5 Questions to Save Money on Your Real Estate Investment
A real estate investment has a considerable advantage compared to other investment portfolios. It is a fully tangible and physical item, which you can see and monitor. There's no need to have a solid understanding of the stock exchange market or cryptocurrency to make it work for you.
However, property investment is a long-term commitment that isn't without risks. Indeed, just because properties are easier to manage and maintain than other investment strategies, it doesn't mean you can be successful without a plan.
For newcomers to the real estate market, losing money remains a huge risk. It is important to understand how much it's safe to invest without putting your budget at risk. Here are 5 questions you need to ask to keep your property investment profitable, whether you're a homeowner, a house-flipper, or a landlord.
#1: What's the Best Mortgage for Me?
Contrary to common belief, bank institutions are not the best place to start looking for the best mortgage deal. Indeed, every individual has a unique situation. Therefore, it can be tricky to find the best approach for your finances. On the other hand, a broker community such as Multi-choice can provide a unique customer-focused solution. Brokers tend to provide better interest rates as they can offer a deal that is relevant to each customer.
#2: How Desirable Will the Location Be?
Location can determine the value of a property. A superb manor house in a remote location will have a lower price tag compared to a similar property that's close to urban facilities and services.
If you are going to buy a property, you want to research its location carefully. Sought-after locations are typically more valuable and desirable. Yet, needs change. A location that was mulch in demand in the past could lose its appeal if community events or infrastructure projects dry out. It's therefore essential to consider development plans and known projects before you purchase.
#3: How Can I Avoid Accrued Bills?
You might have planned for the house purchase, but have you planned for all the unexpected bills? When you buy a new property, you need to keep on top of your energy suppliers. This will ensure you are not getting charged for energy consumption at your previous property after you've moved out, or that you're not paying for consumption in the new house before moving in. You want to notify energy suppliers as soon as possible and take meter reading on moving days at both locations. The addition of smart technology can also serve to reduce unnecessary energy costs, as it monitors usage to prevent waste.
#4: How Can I Add Value for Future Resale?
Home improvement projects are popular for homeowners and investors. But if you want to maximise your renovation works, you need to focus on profitable projects that can add value to the property. The addition of a further bathroom to a small property, for example, can increase the price tag when you put the house on the market again.
#5: Will DIY Save Money?
It can be tempting to embrace a do-it-yourself attitude to home improvements. Yet, is it cheaper? DIY enthusiasts are the first to agree that the lack of specialist tools and expert knowledge can significantly affect their house budget. The bottom line: Sometimes, it's best for your wallet to hire pros for the job.
Are you ready to get on the property ladder, either as a homeowner or an investor? Make sure to make your money go further by asking the right questions.