Category: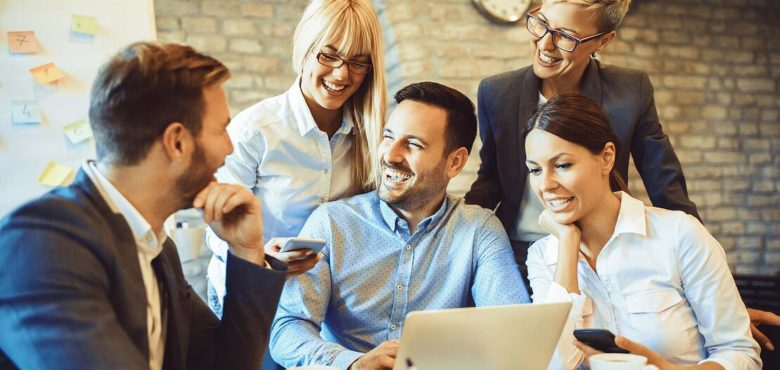 Being a Good Employer: Steps to Take
Are you ready to take on staff? Have you already got a team on board, but are finding that they are growing dissatisfied and less productive in the workplace? Now is definitely a good time to start looking into how you can be a good – or better – employer. Staff satisfaction really is going to prove integral to your business' growth and success. Without it, you'll find yourself in a constant cycle of recruitment, complaints about a negative workplace environment and staff handing in notices. This isn't where your direction should have to focus – you should have a comfortable, happy team behind you who you can trust to keep their roles in check and who will allow you to focus on other areas of your business' progression. But how do you go about achieving this? Here are some steps you may want to take into consideration.
Paying a Fair Wage
You need to make sure that your staff are fairly compensated for their work. All too many businesses try to make out that their staff aren't supposed to focus on money and salaries when applying for their job or working within the company. But if we are honest with ourselves, the main reason that people work hard is to earn a living. So, make sure that you're offering more than the bare basics. Minimum wage staff are much less likely to be satisfied or feel appreciated in their roles – as they know their employer is only paying what is legally required and nothing more. Paying higher than market rate can also really help with staff retention. Staff aren't likely to leave a role knowing they can't get the same rate of pay elsewhere.
Focusing on Diversity and Inclusion
Diversity is essential to any workplace. Individuals from a variety of backgrounds and experience can bring all sorts of thoughts, angles and ideas to your business. Plus, you should simply be hiring the best person for the job, rather than being influenced by internalised prejudice. Take a look into this new survey showing a need for workplace diversity to excel further in this area. You may also need to implement changes to business premises or policies in order to be more inclusive and open up positions to individuals from minority groups, such as making your workplace accessible for individuals with disabilities.
Rewarding Hard Work
You need to make sure that you reward those who go above and beyond in your company. This will not only make sure your staff feel valued, but it will encourage others to follow suit and can really maximise workplace productivity. There are countless ways to reward your staff and make them feel comfortable, from bonuses to additional annual leave to gift vouchers. Many companies find that employee of the month schemes work well, or schemes were team members can nominate each other for a bonus or reward for some outstanding work that may have flown under your radar.
Hopefully, at least one or two of the steps above will help you along the path of becoming a better employer. Give them a try and see how you get on.